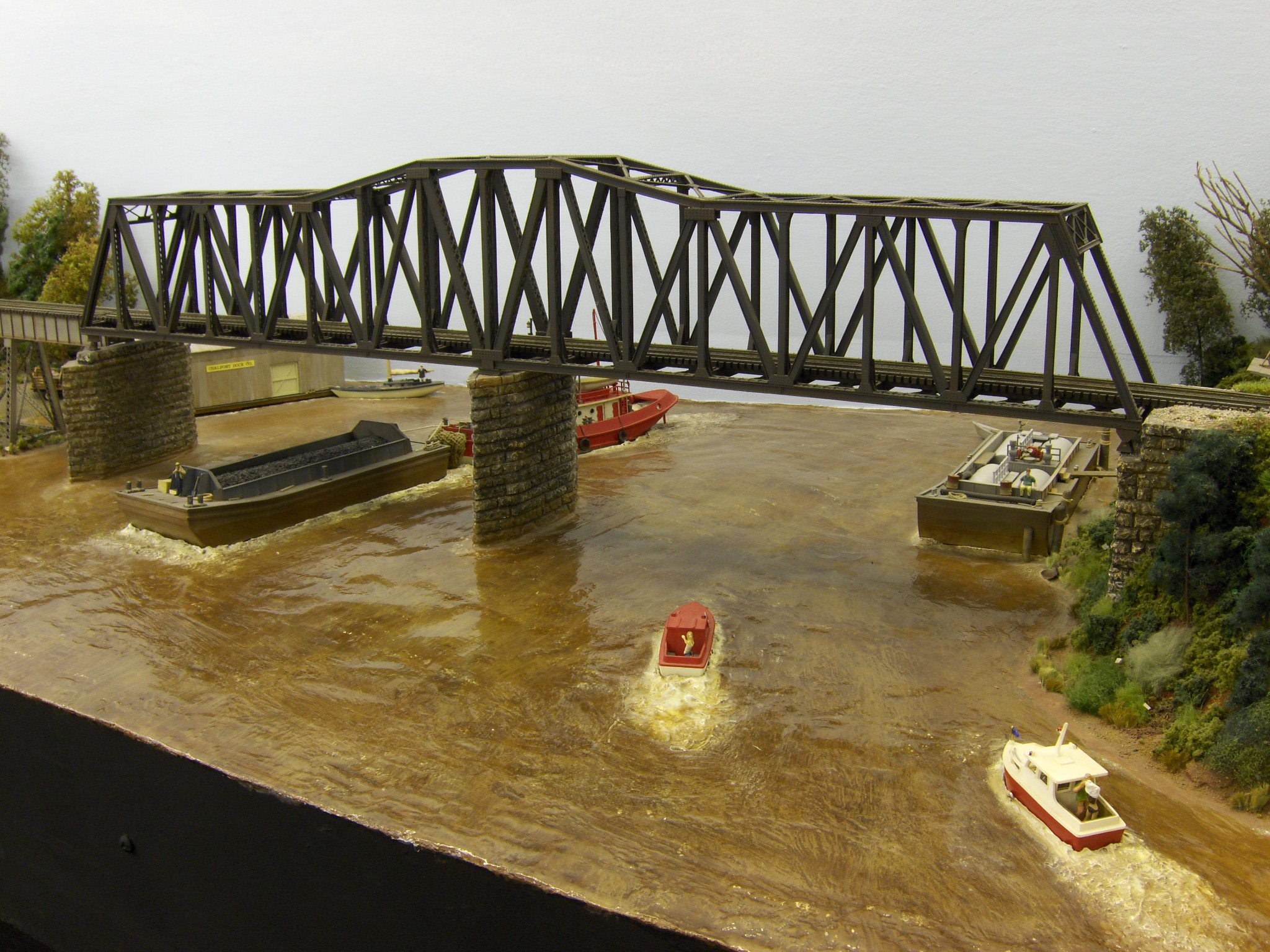 One of the questions I get asked most when people see my layout or pictures of it is "How do you make the water look like it's moving"?
It's really a simple process that anyone can do with the right equipment: paint and varnish. This scene is the Mississippi River between Memphis and Arkansas on my Bluff City Southern.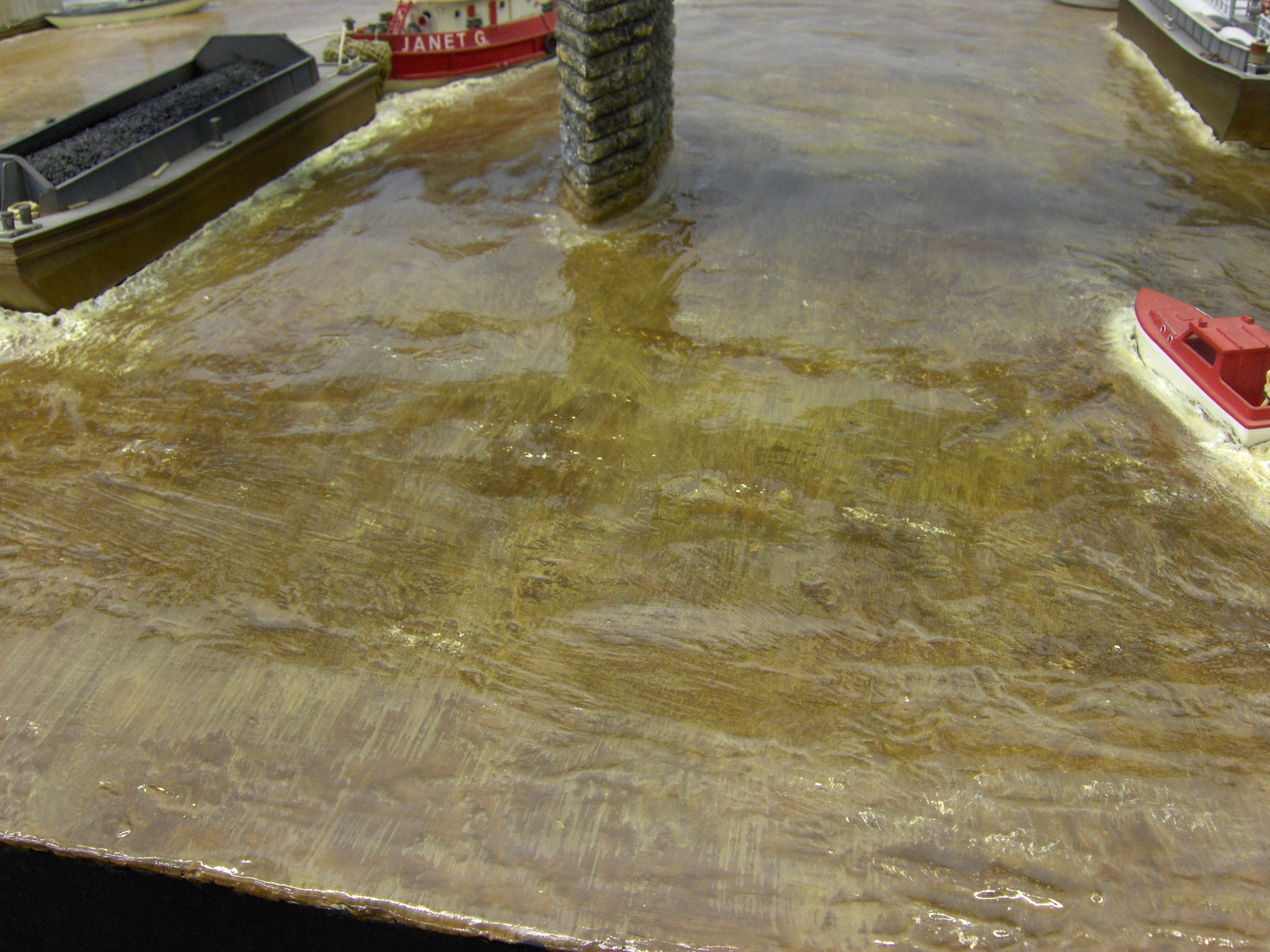 Making Waves
You can see from this shot that the water is not smooth because this is my representation of the Mississippi River, which is constantly flowing south. First, I start with a flat surface, either plywood or Styrofoam. I then coat it with plaster so it is not smooth. I put in rises and falls for waves, and then sand everything down after the plaster dries if there is too much variation in height. The sanding results in little pockets that will stain differently that the raised portions. By using various shades of earth colored acrylic paint (raw umber, burnt umber and raw sienna) there is a pleasant variation in color. You will notice that there is no constant shading thus causing the still plaster to appear to move. The real secret here is that variations in height and color.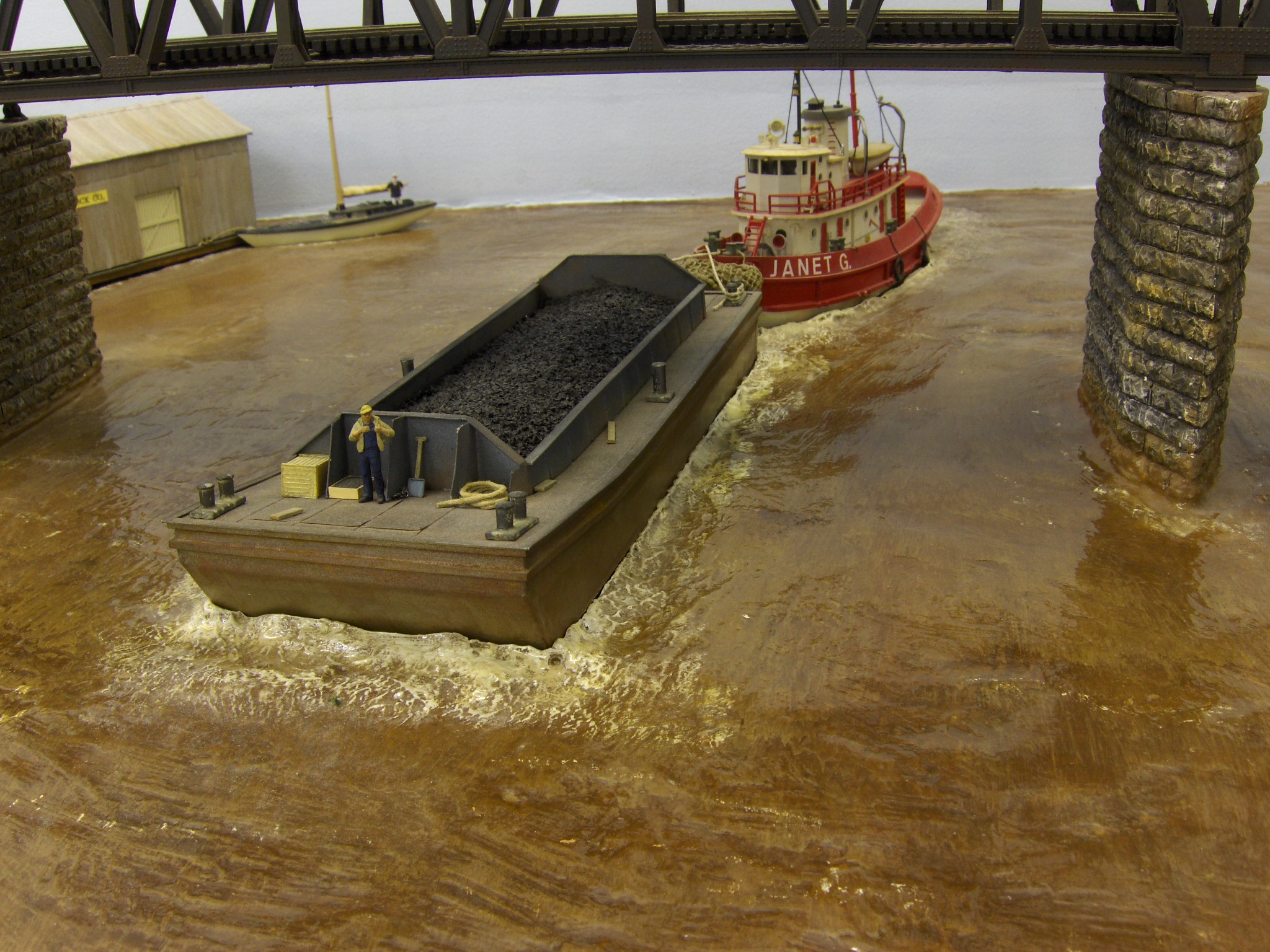 This picture shows the importance of the "wave" action that gives the impression of a free flowing body of water. After the paint and staining, I coat the water with two coats of polyurethane varnish. I prefer this to casting resin or the commercially available water mixes. The varnish is easy to apply and will not run like resin, it dries hard as a rock and is impervious to spills. It's also easy to clean!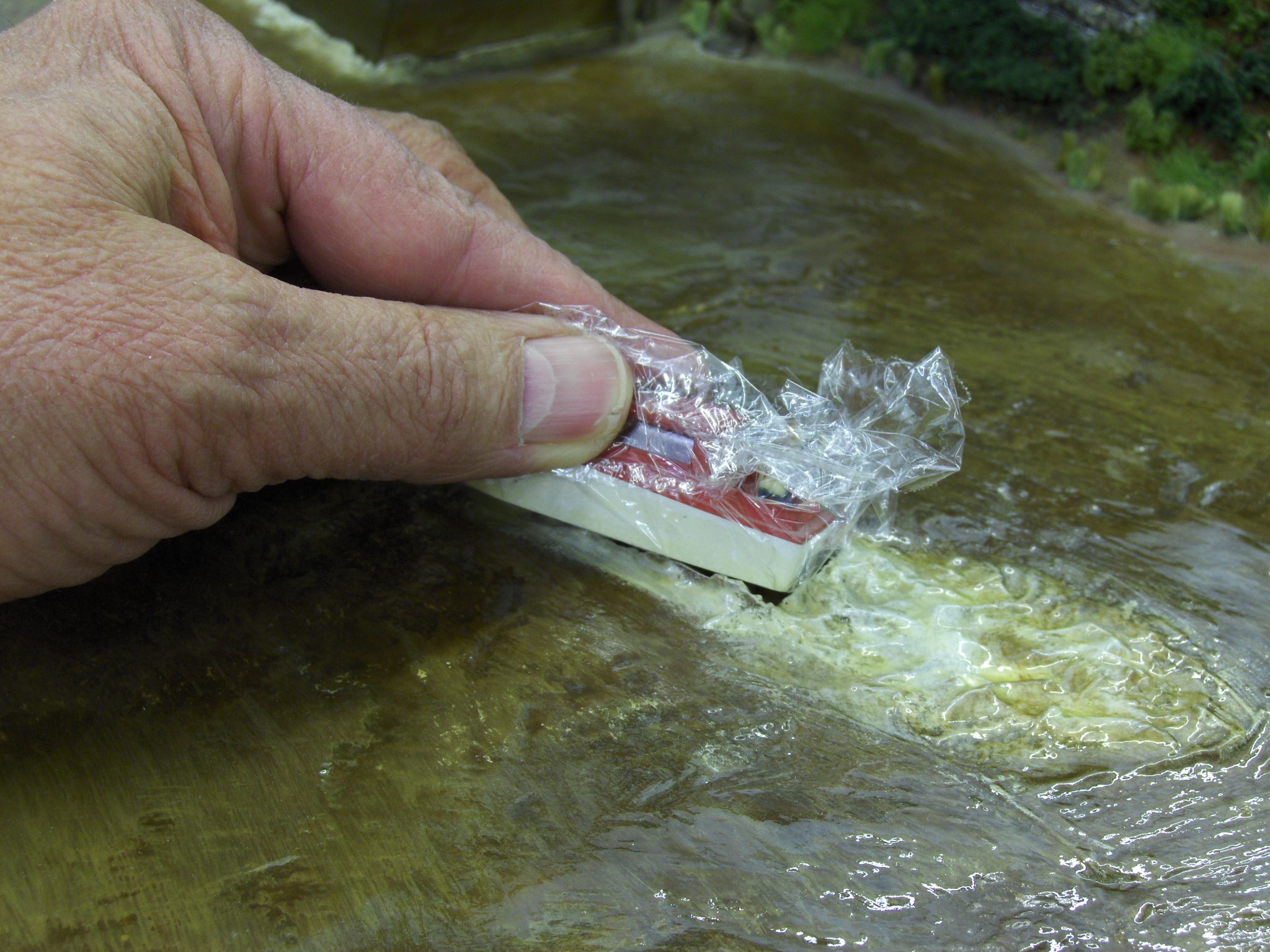 Casting Removable Objects
Here is a way to cast in spots for removable objects. I cover the boat or dock with plastic wrap and build the plaster up and around it. Let the boat sit in the plaster until it hardens and it can be removed for cleaning.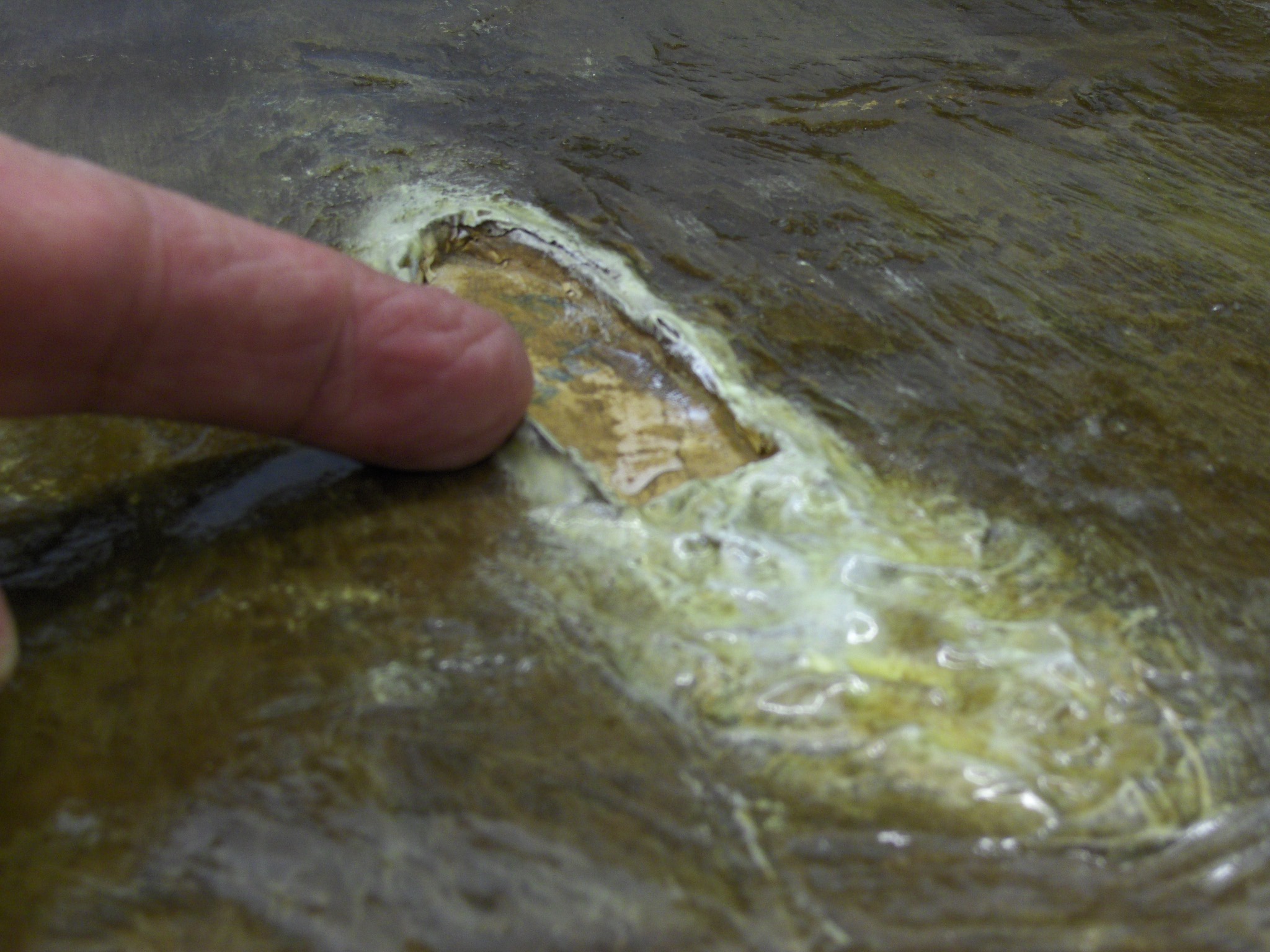 This is what the boat space looks like after everything solidifies. Notice how I have created the look of a wake and waves around the boat. This is just more plaster painted white and then coated with the polyurethane varnish.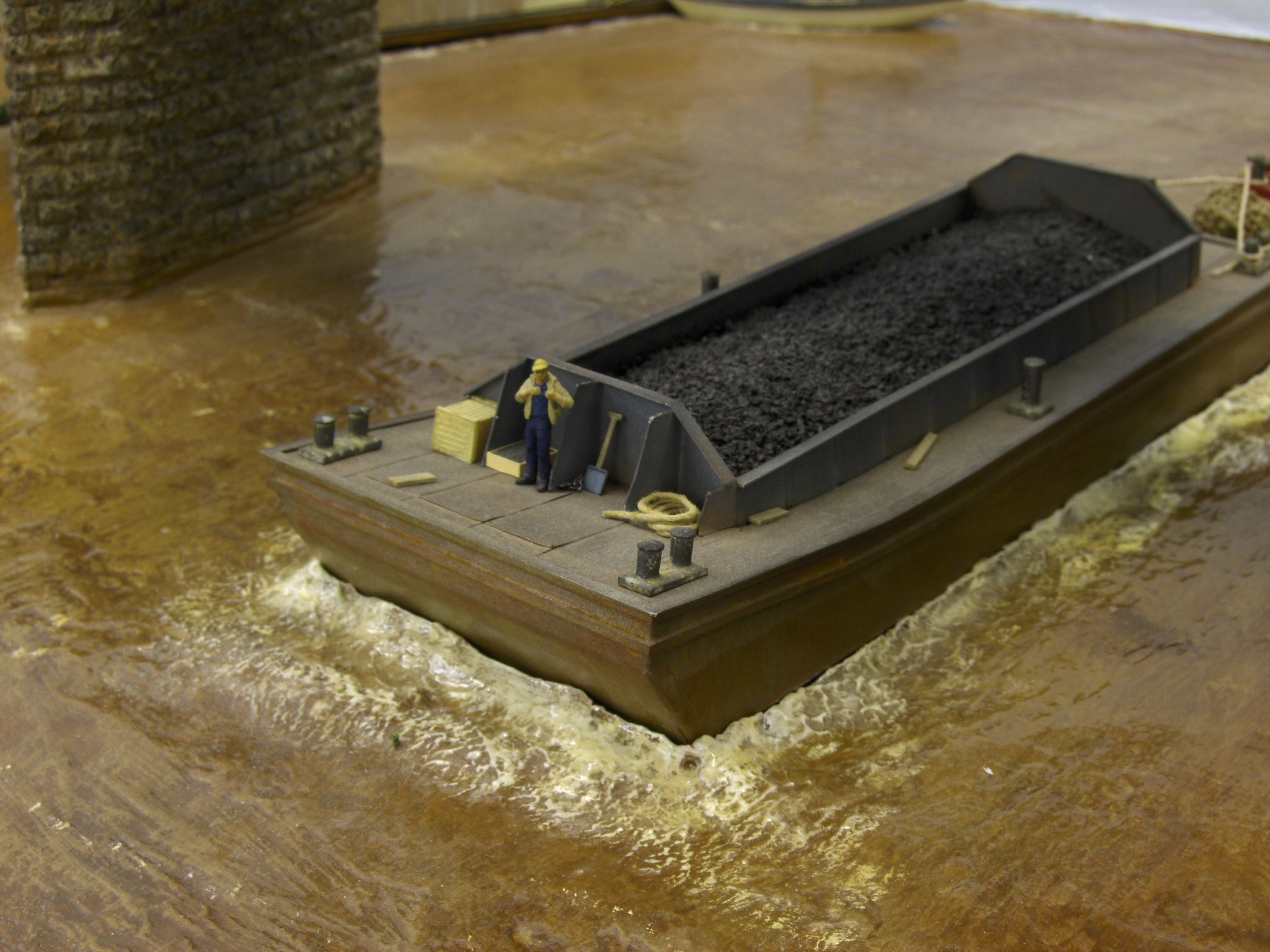 You can also paint a little varnish on the hulls of the boats to add to the illusion of moving wet water.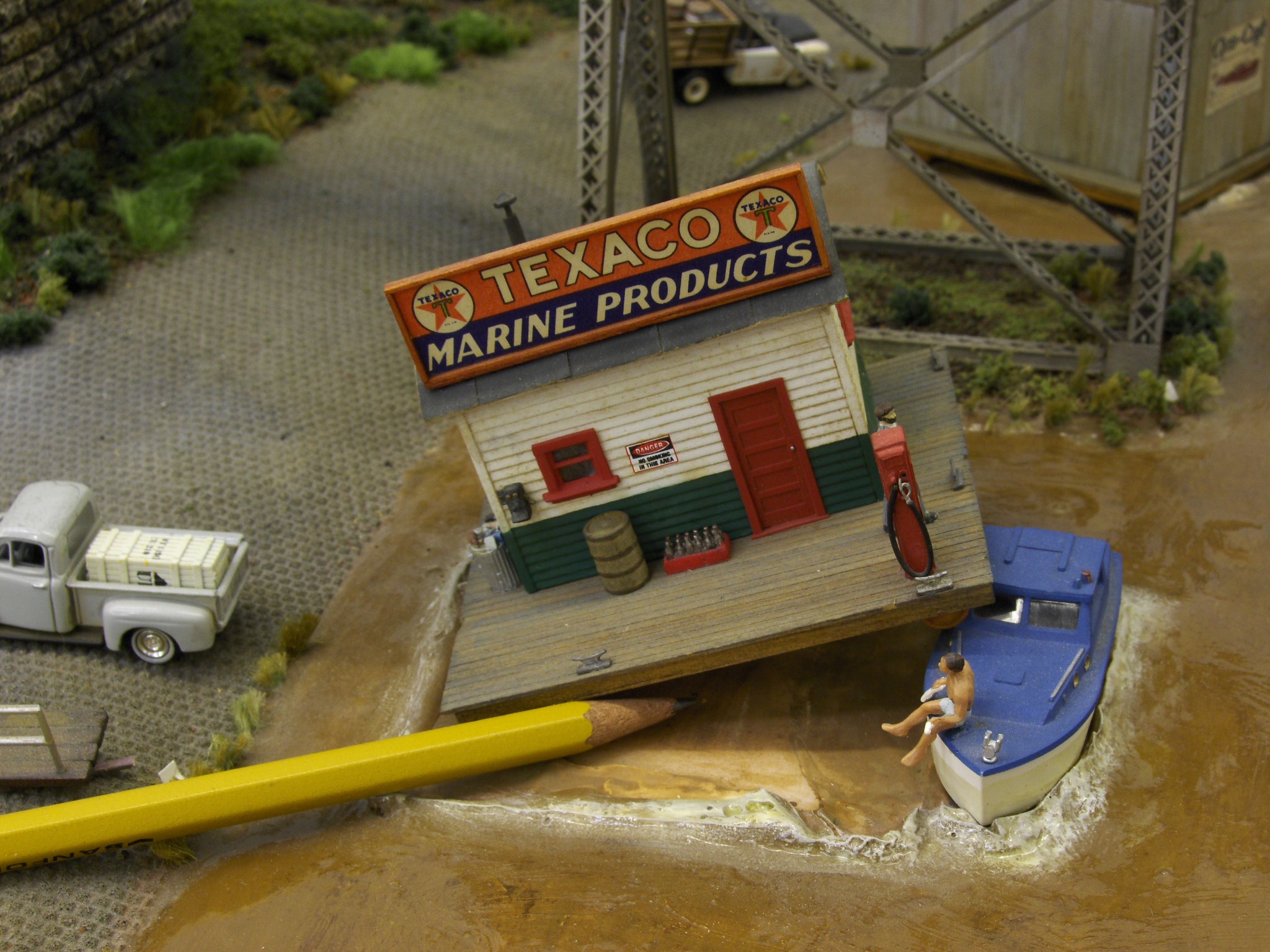 I wrapped this dock and boat in plastic and built up the "waves" around them. You can see that the plaster coatings are only about 1/6 to 1/8 of an inch in height. Now the dock is removable.
Examples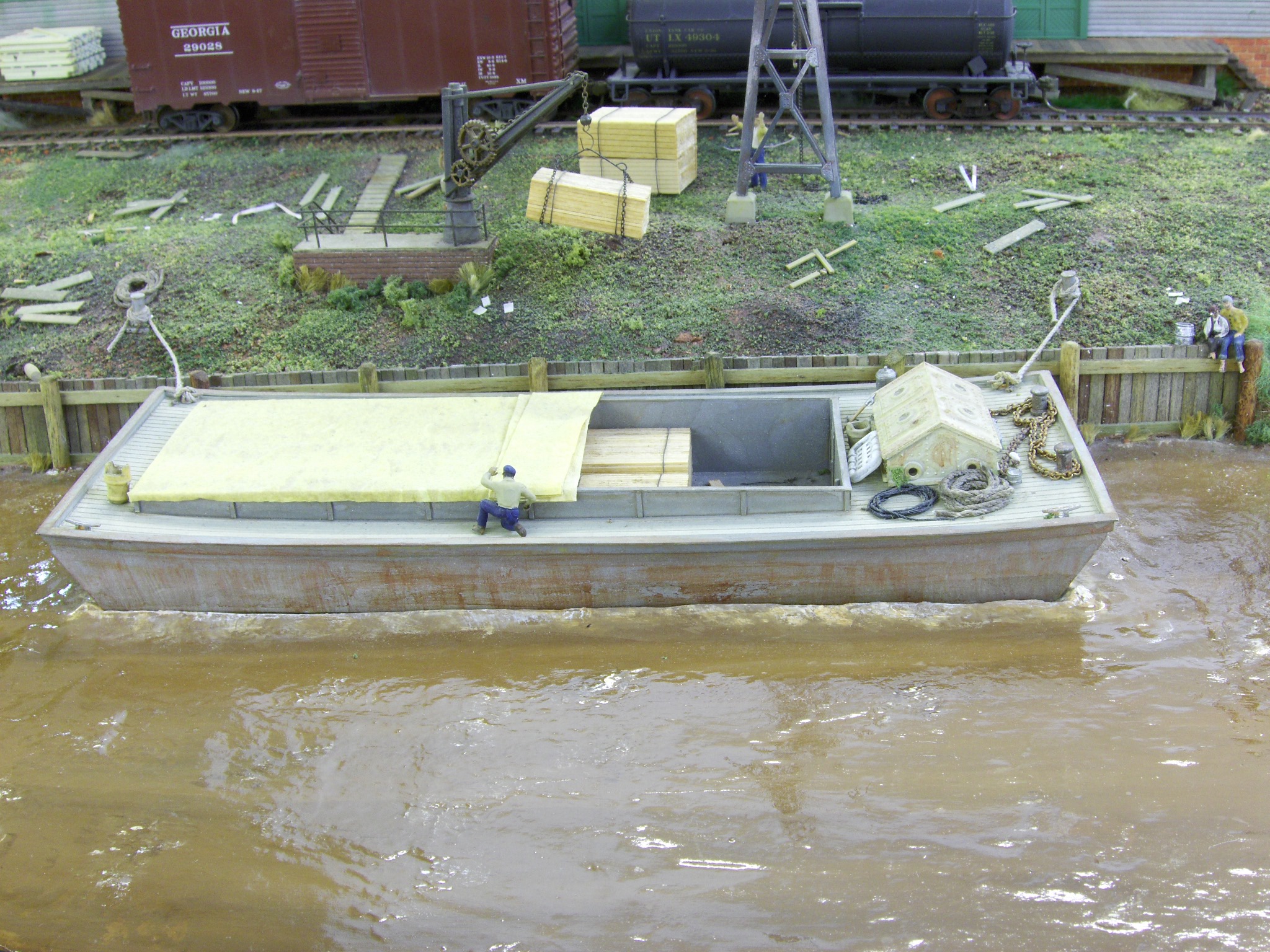 On another section of the layout at Friars Point, Mississippi, this barge is getting unloaded at Harris Stave.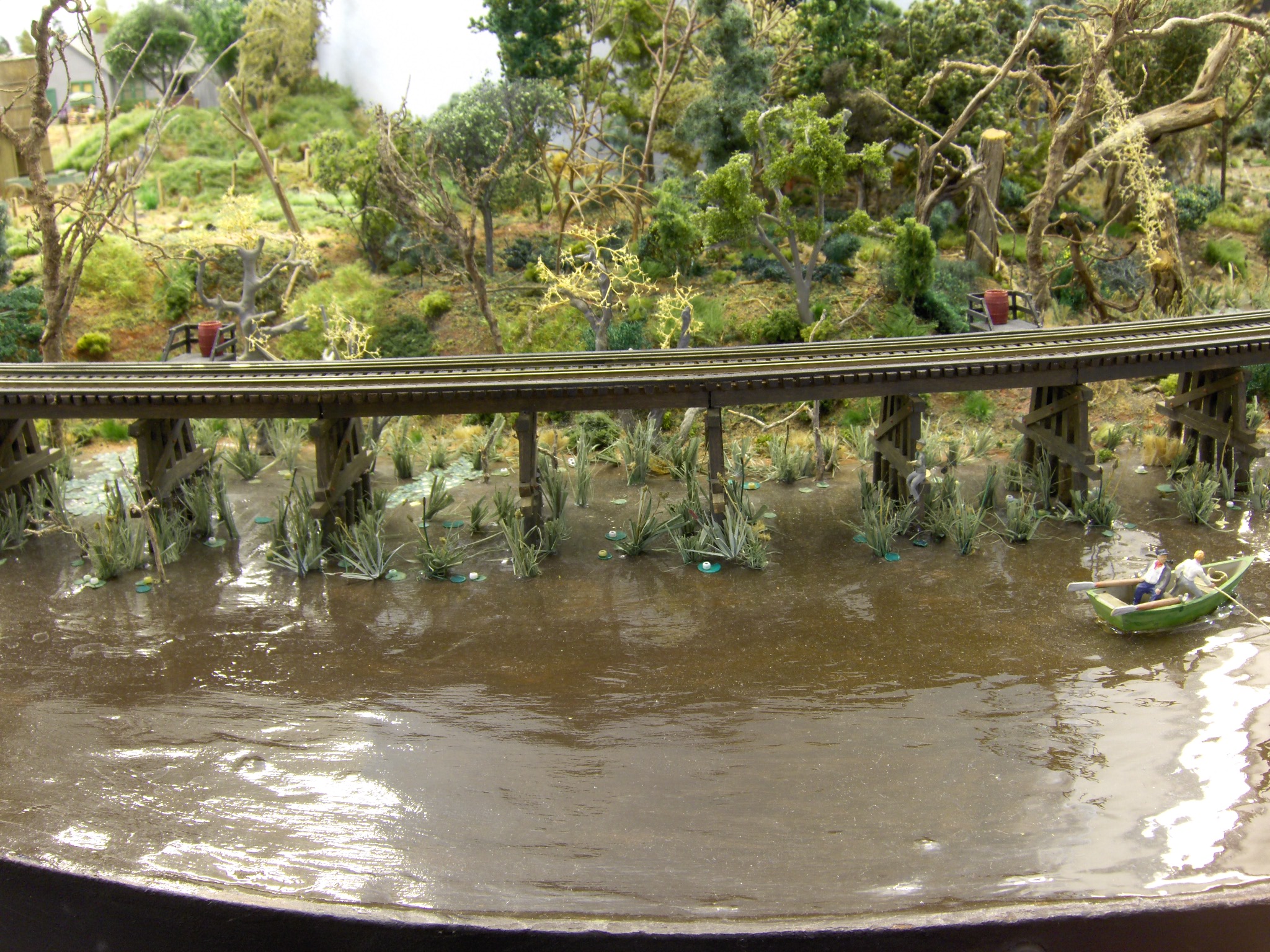 For a swamp there is no need to have as much wave action. As you can see here, a little bit of wavy water looks good.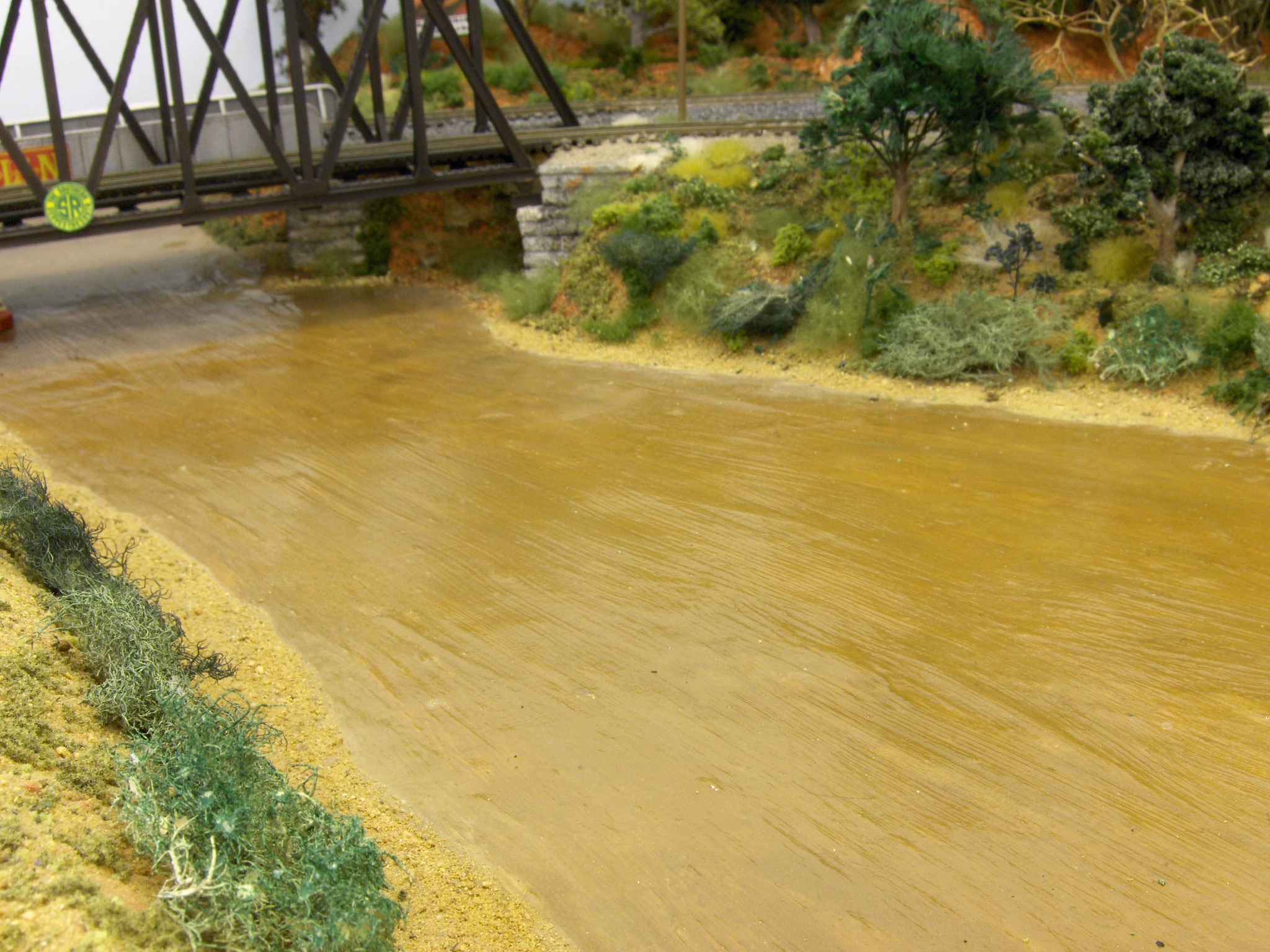 Here is another variation for your water. This flowing river is not as active as the Mississippi River. Notice how the elongated waves add to the feeling of motion.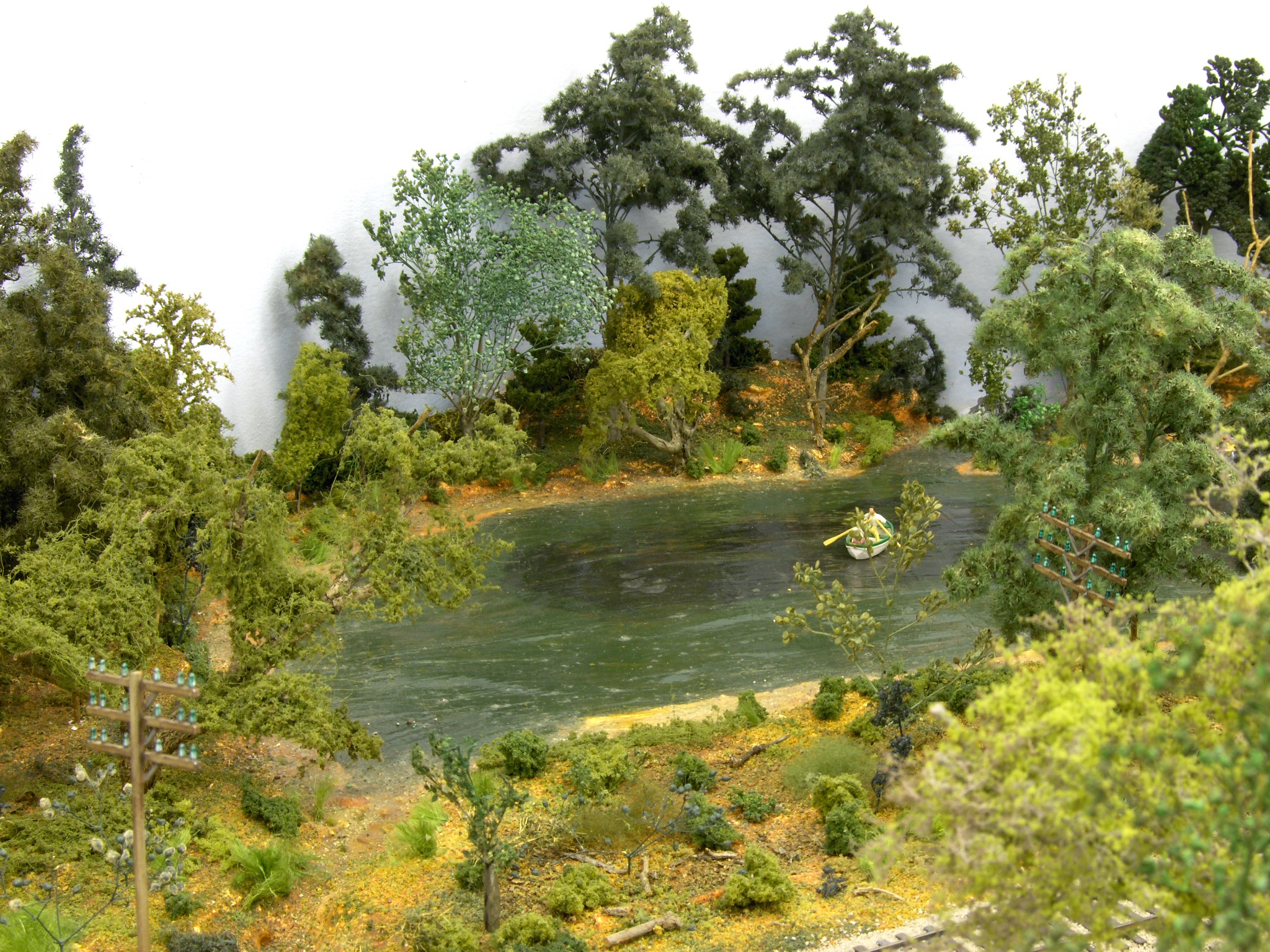 On a small lake there is no need to have lots of motion, but a little bit certainly looks good. The best way to learn about doing this is to practice. Remember you can always re-plaster and repaint if things don't turn out right. Mainly have fun!
You might also be interested in:
Making Model Train Scenery Water with Plaster
Tips for Touching Up Model Railroad Scenery Water
Making Lily Pads for Model Railroad Water Scenes
Model Train Water Grasses: Making Cattails for Your Lakes