The New Orleans Union Passenger Terminal was opened in 1954 and now serves Amtrak, Greyhound buses and the New Orleans Regional Transit Authority (the famous New Orleans streetcar system). The station was built behind the former Union Station on Loyola Avenue. At one time 44 passenger trains served the station daily. Today only 3 passenger trains make calls at the station.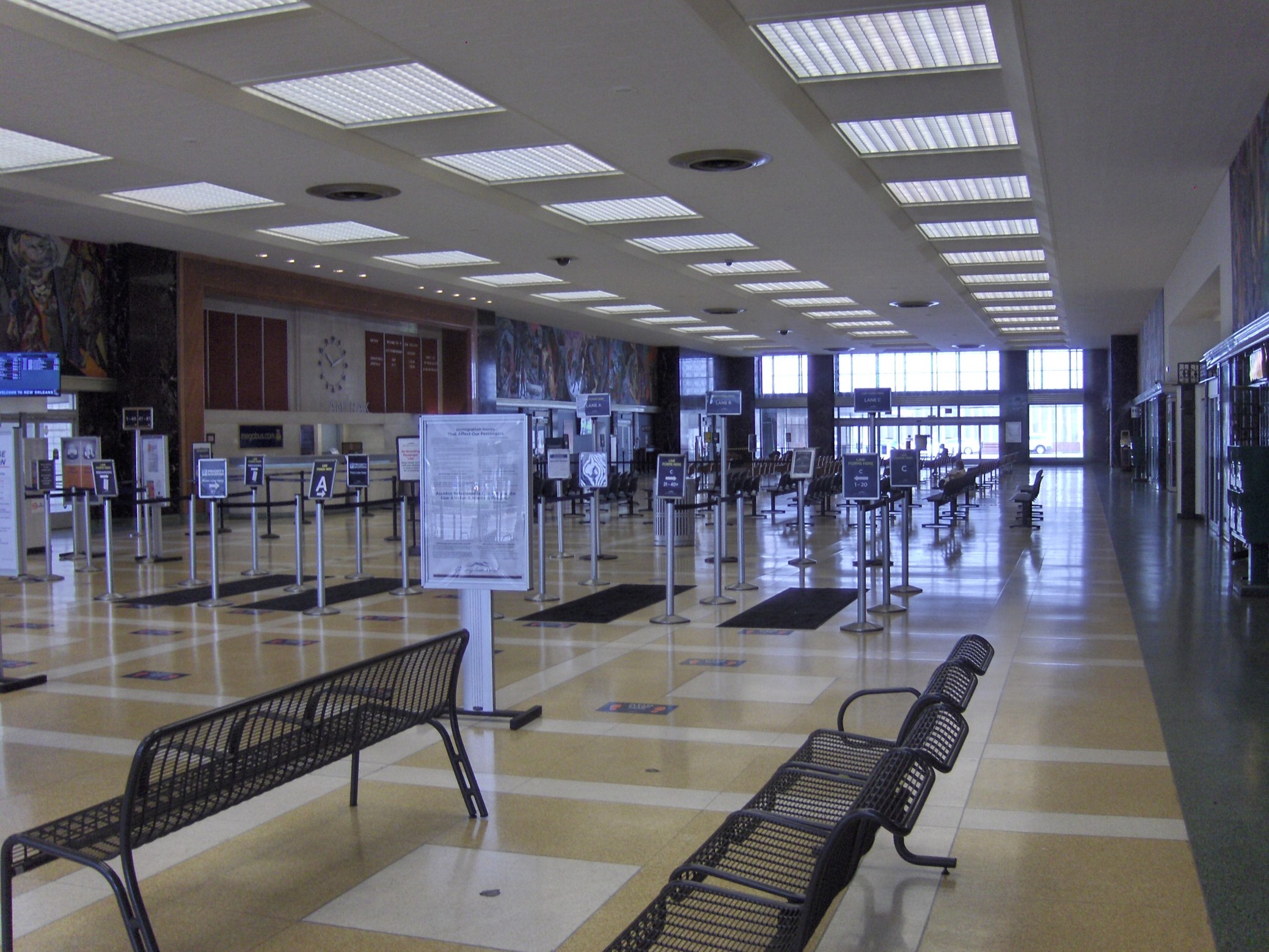 During the Corona Pandemic the interior of the station looked like a ghost town, but Amtrak and Greyhound continued to serve the area with reduced schedules. When this station opened it was reported to be the only air-conditioned train station in the country, and with the humidity and heat of Louisiana that had to be a blessing.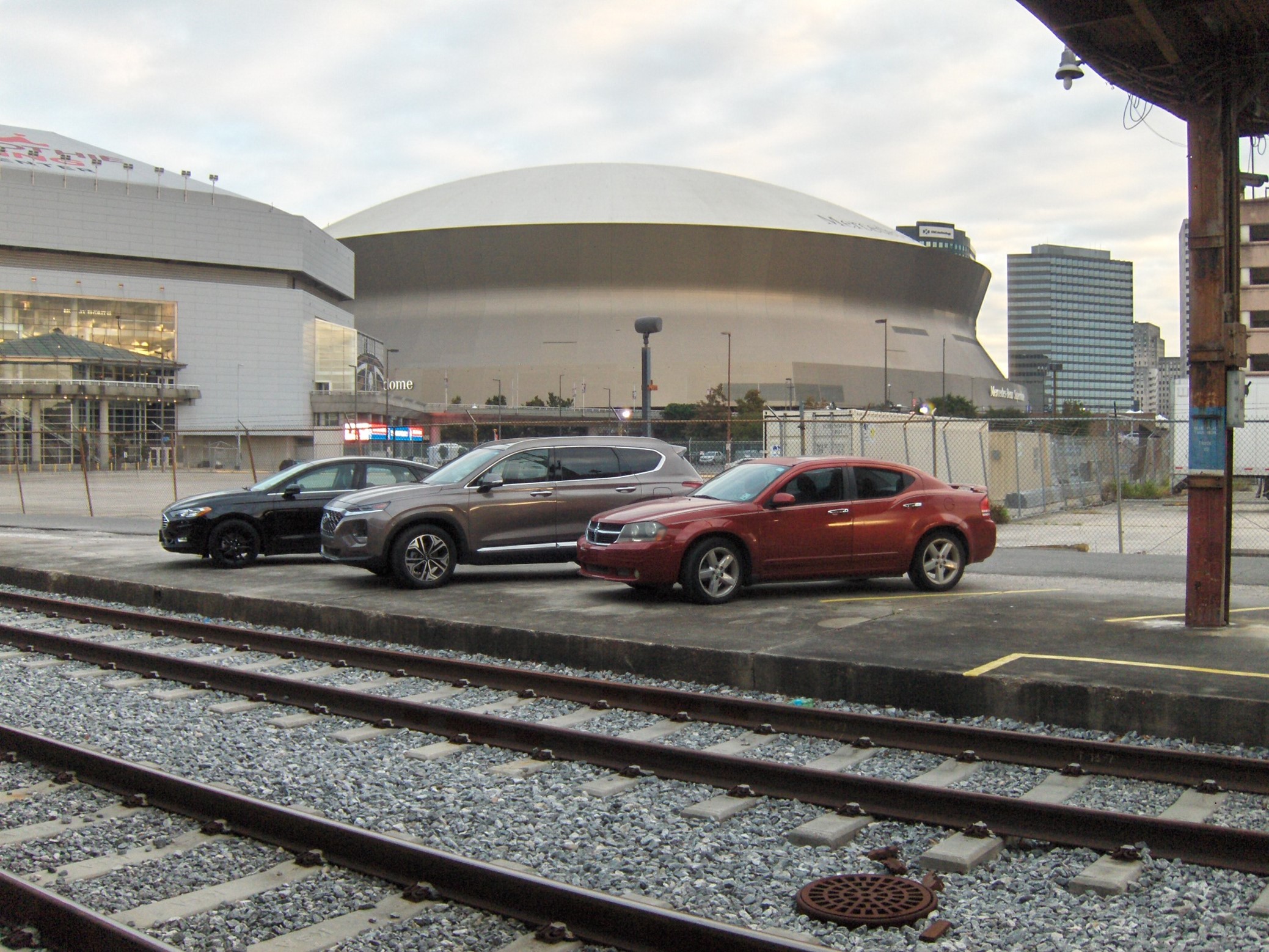 At the opposite end of the station yard you come upon the famous Super Dome, home to the New Orleans Saints and home to thousands during Hurricane Katrina. In addition to the trains around 30 Greyhound buses stop here daily. The station is truly an intermodal operation.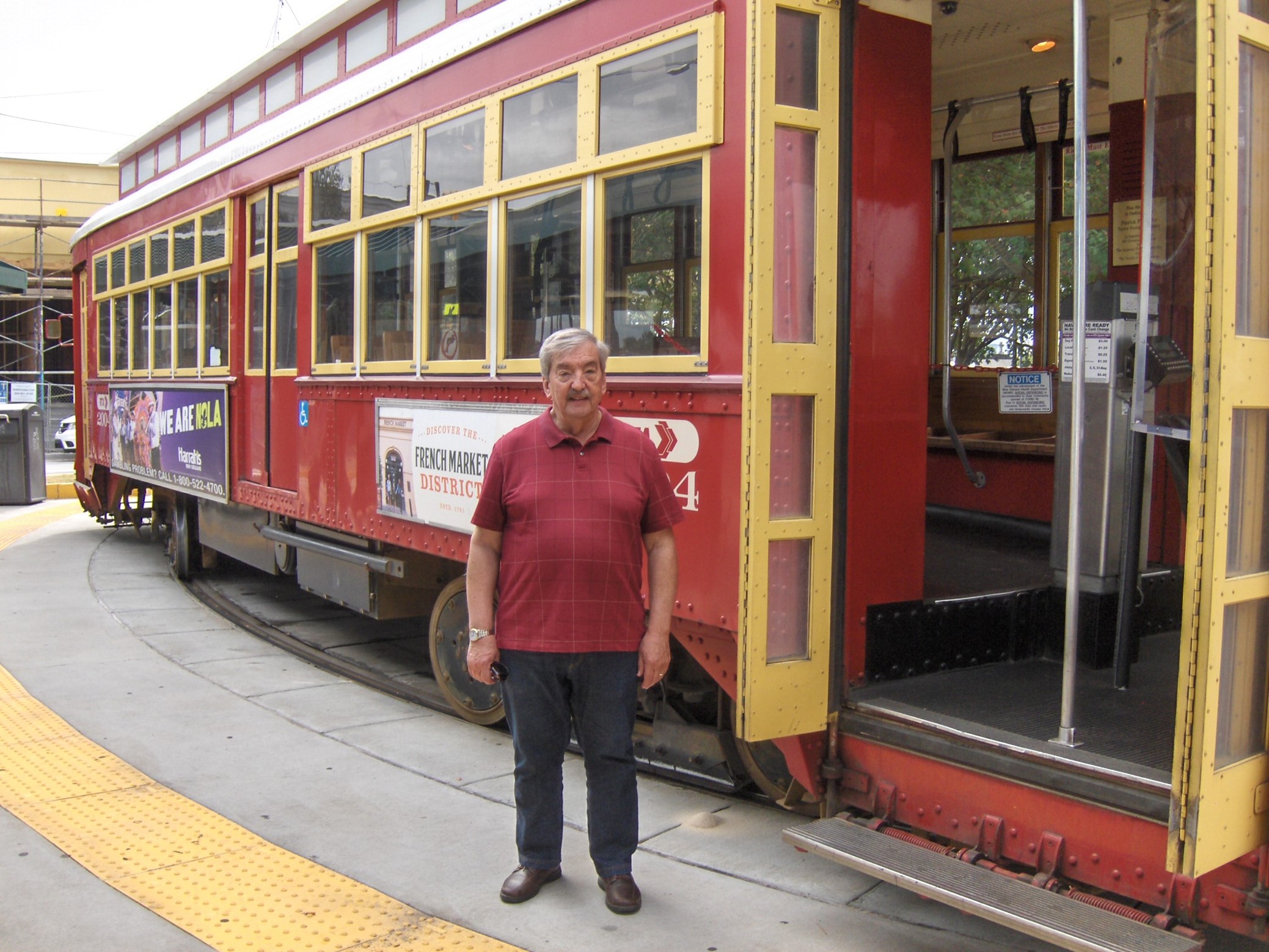 I am standing next to one of the modern trolleys that retain the flavor and detail of the older cars. The trolley lines will take you just about anywhere in the city. The best way to enjoy New Orleans is to buy an all-day pass and take the scenic view aboard a traction car.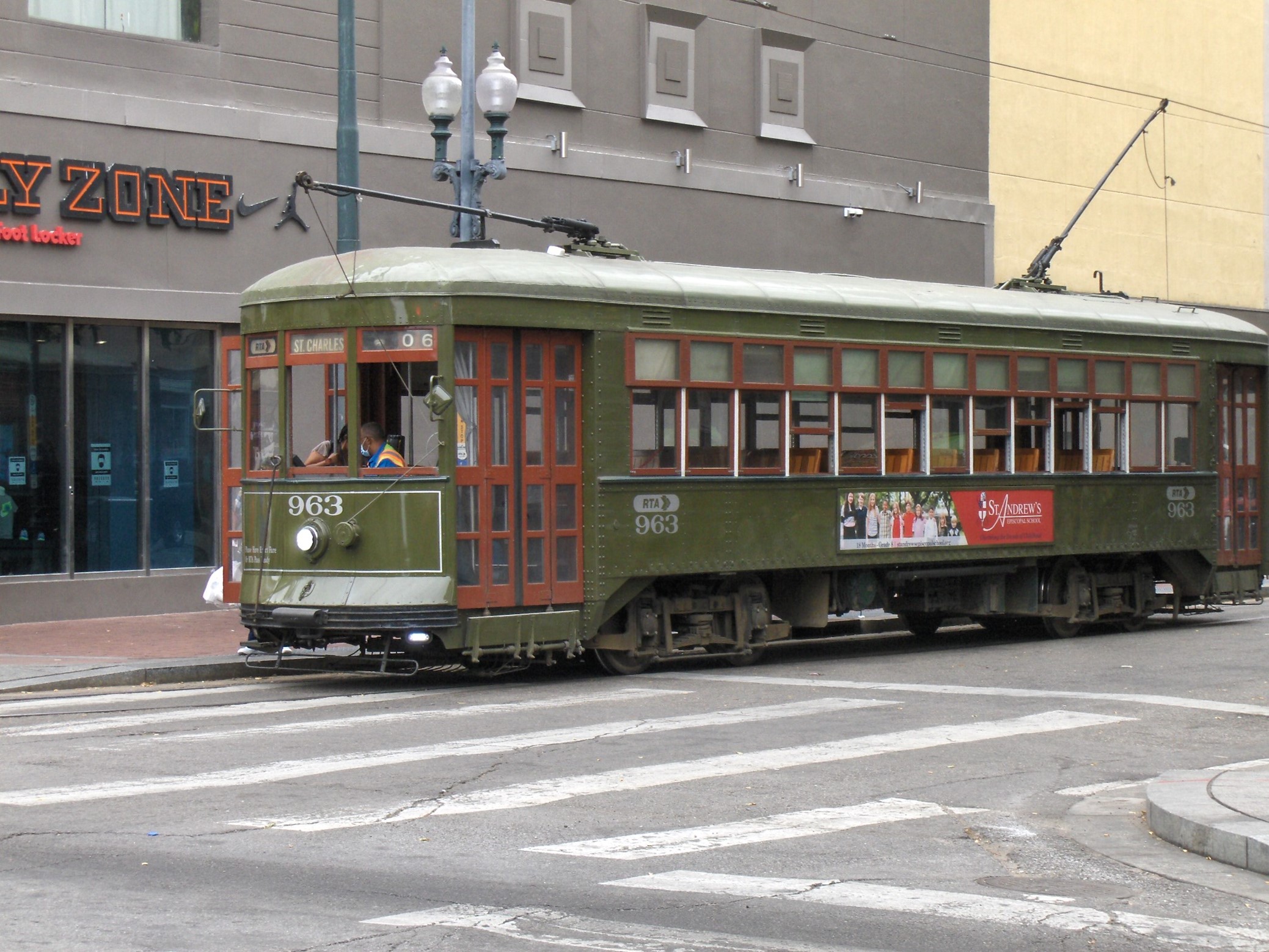 Here is one of the original St. Charles Streetcars, a true symbol of New Orleans. The green cars are 1920s vintage. The line through the Garden District from Canal street has operated for over 150 years.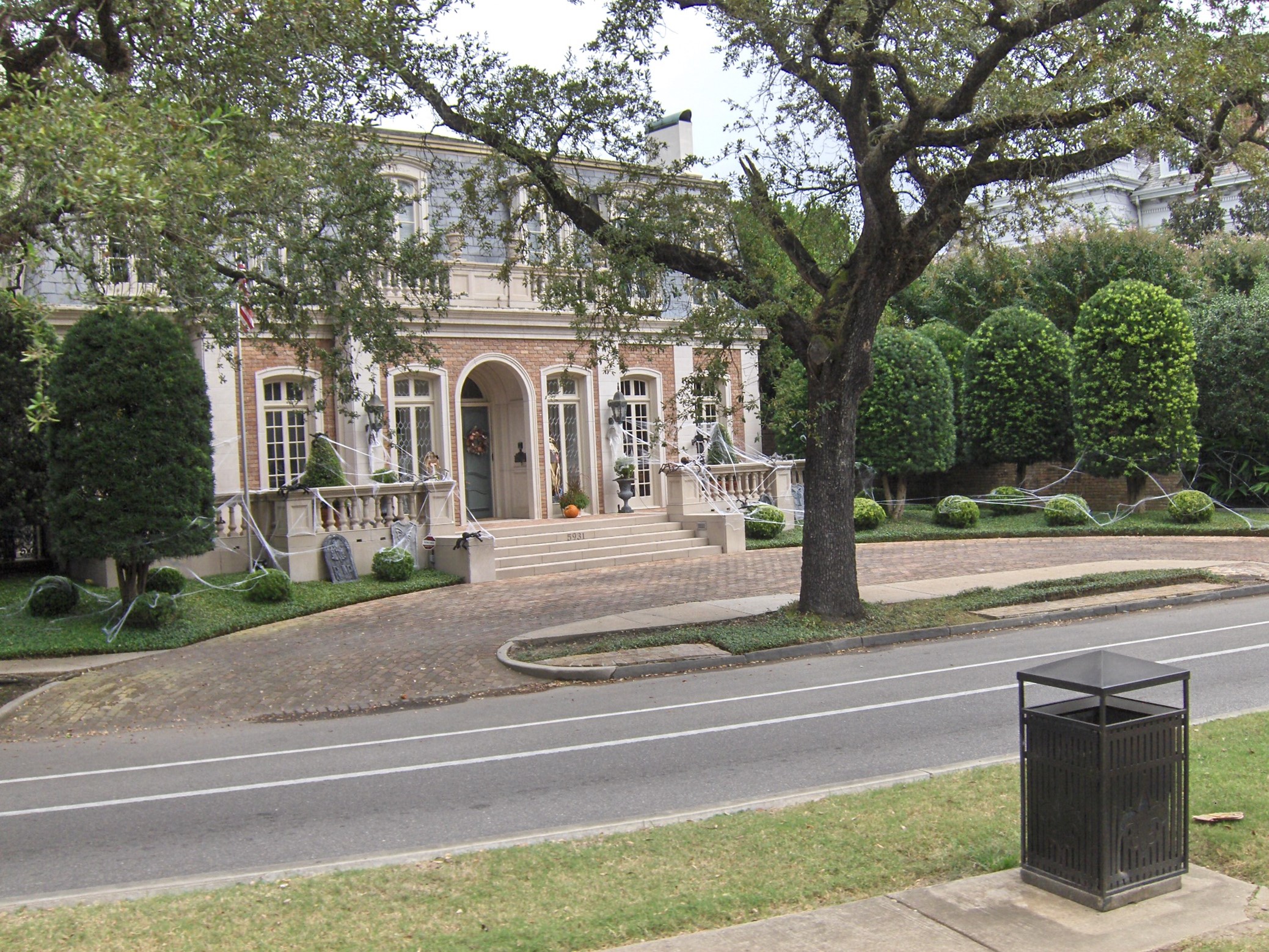 This is one of the many elegant homes along the St. Charles line in the Garden District, which was established in 1833. This line also serves the Audubon Zoo, Tulane and Loyola Universities.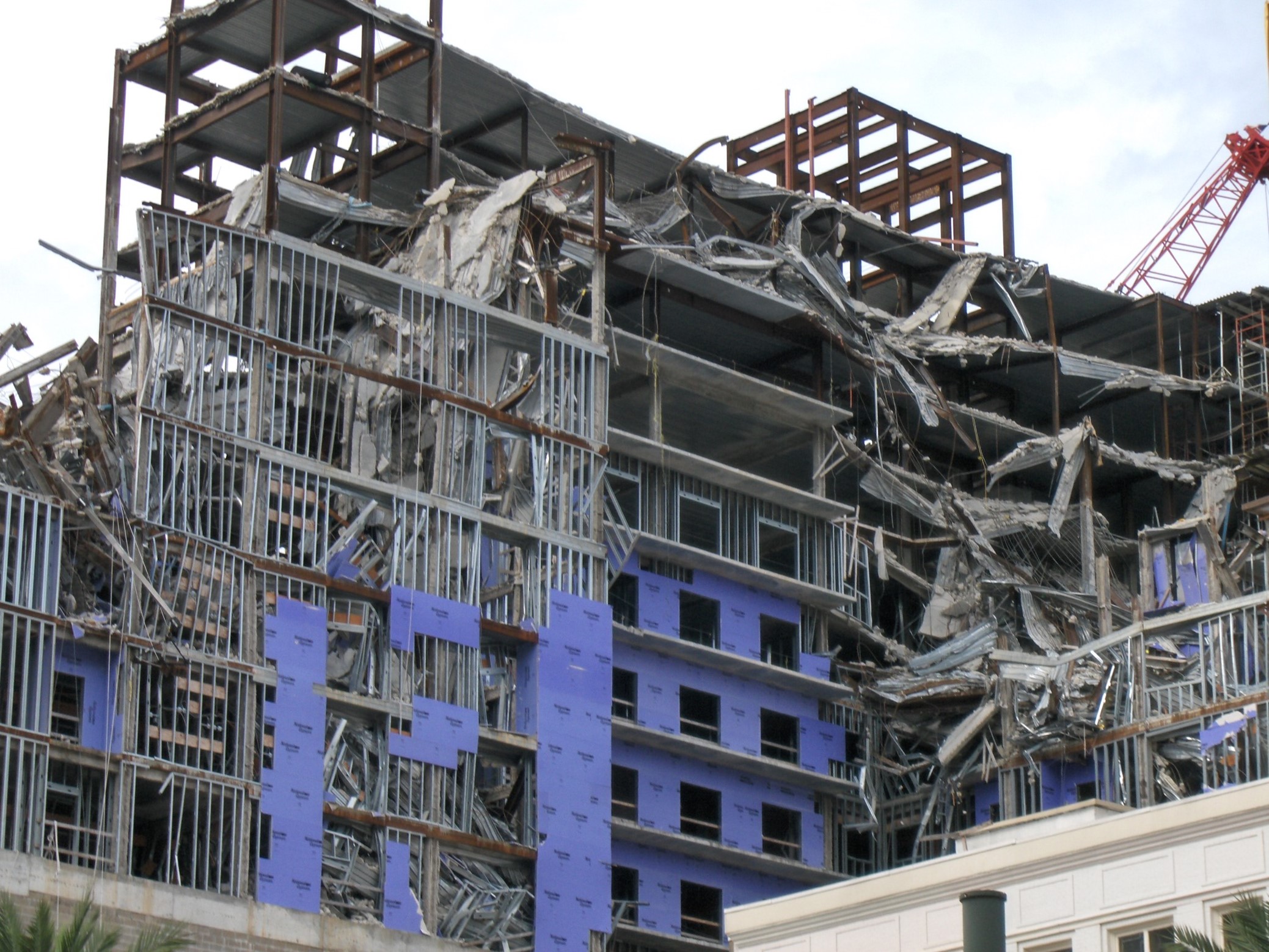 Here was a strange sight…the former Hard Rock Hotel! While under construction in October 2019 the building collapsed trapping and killing at least 3 people. This is what it looked like one year later. Businesses around the site no doubt continue to suffer because Canal street is blocked from traffic around the hotel. Reportedly the city of New Orleans has spent about $12 million in response to the collapse.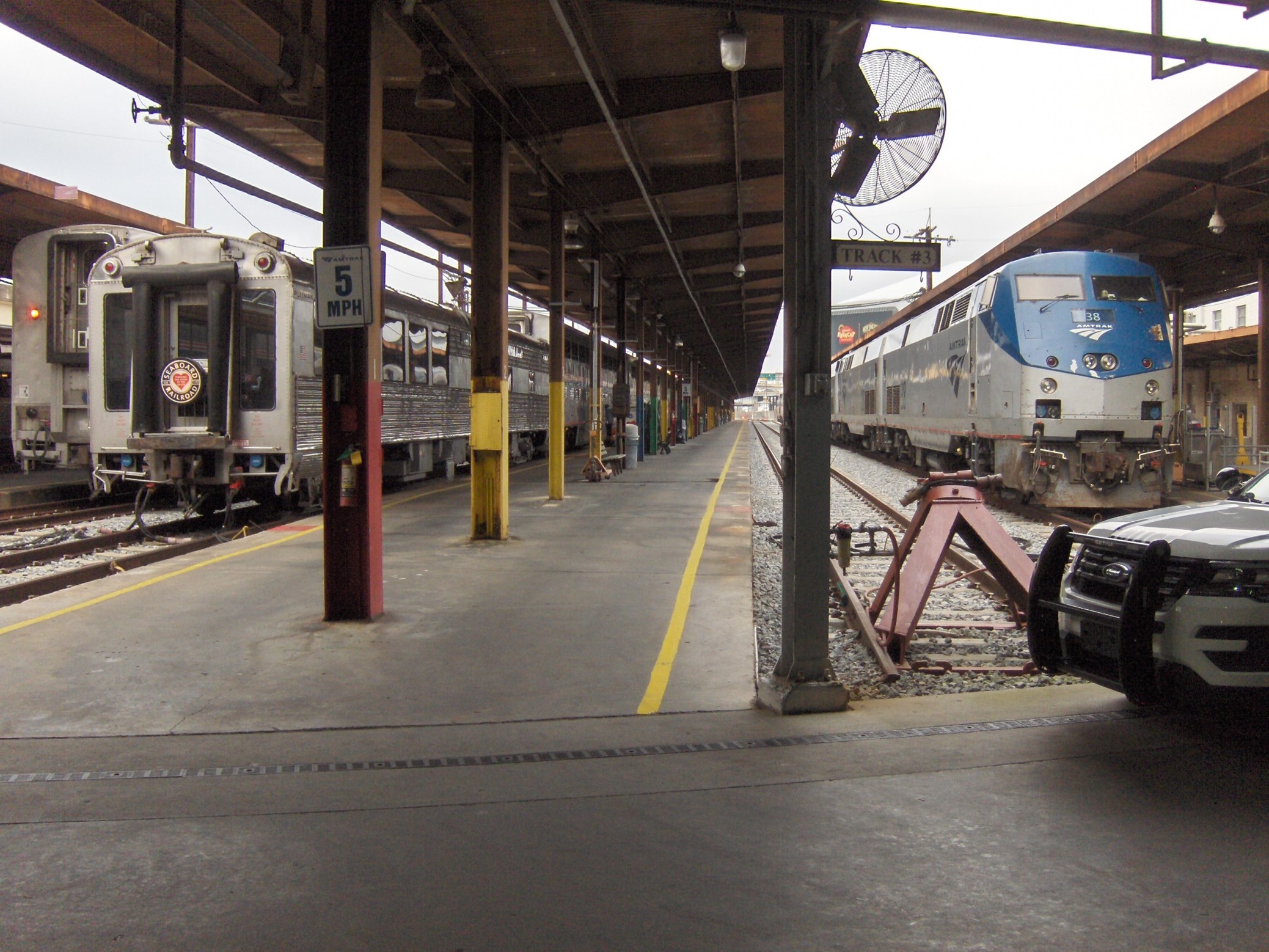 Just before Hurricane Delta was due to arrive our car, the Hollywood Beach, on the left was ready to head north behind the City of New Orleans. On the right are 9 safely parked Amtrak locomotives. At the far left is the tail car of the Sunset Limited. We were told that our train was the last to leave the city.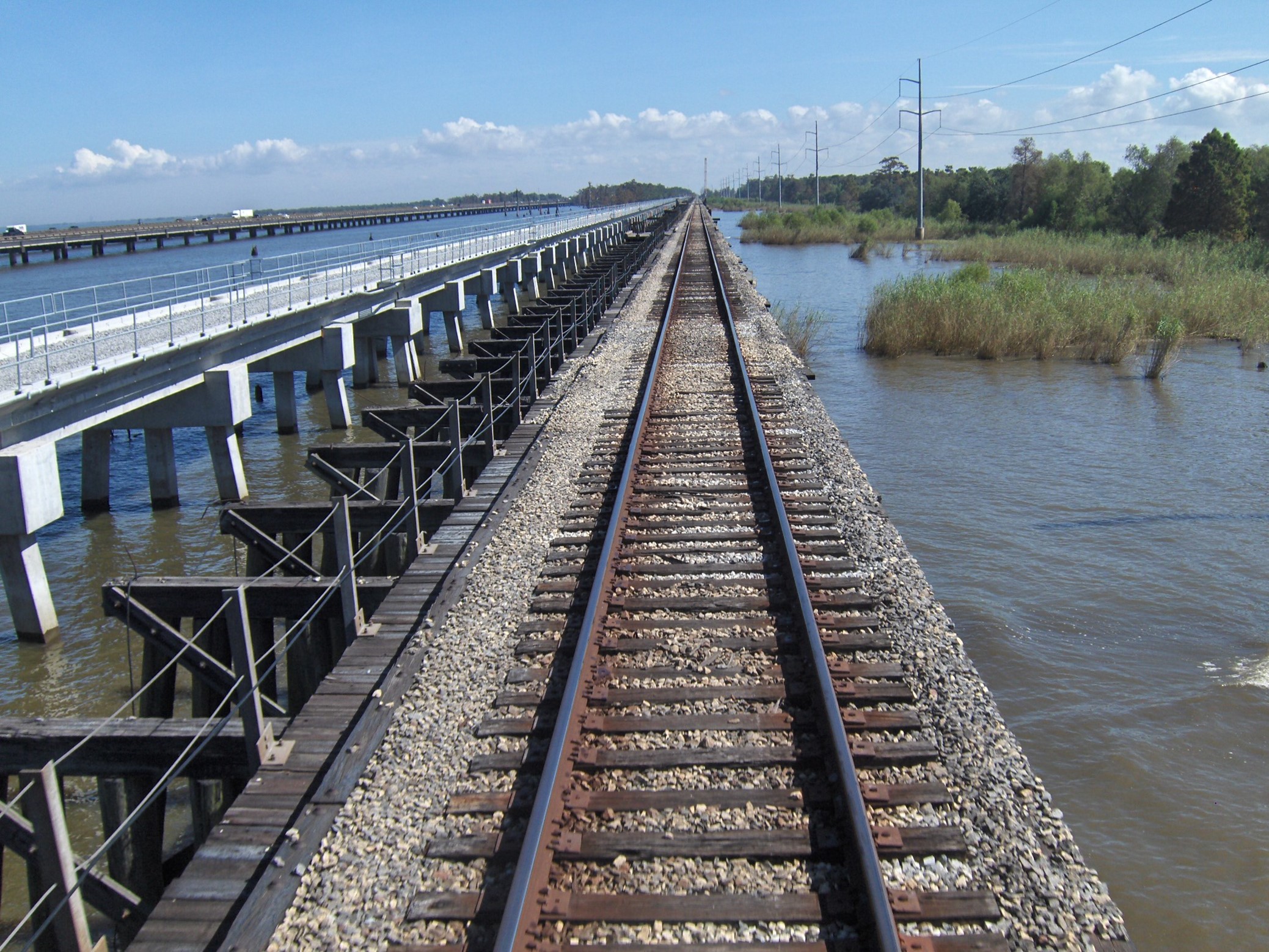 So in spite of a hurricane and the Pandemic we still managed to head north over Lake Pontchartrain en route to Chicago's Union station. On the left is the new concrete trestle to replace this aging wooden structure, which apparently was double tracked at one time.