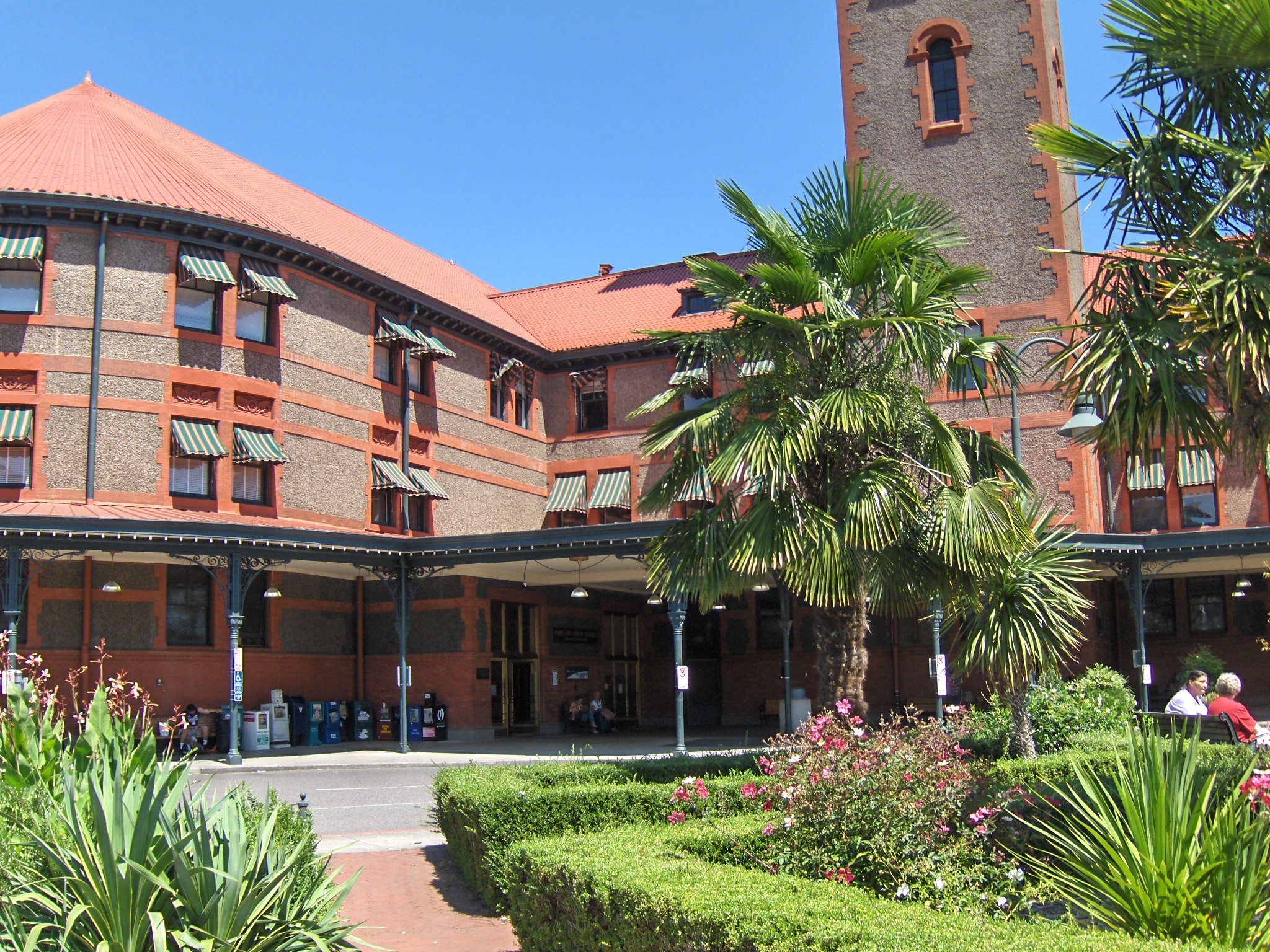 When it's time to leave Portland, we depart from the beautiful Union Station. There are even palm trees planted in front of this hundred plus year old building. The Coast Starlight will take us to Sacramento where we plan to catch the train back to Chicago.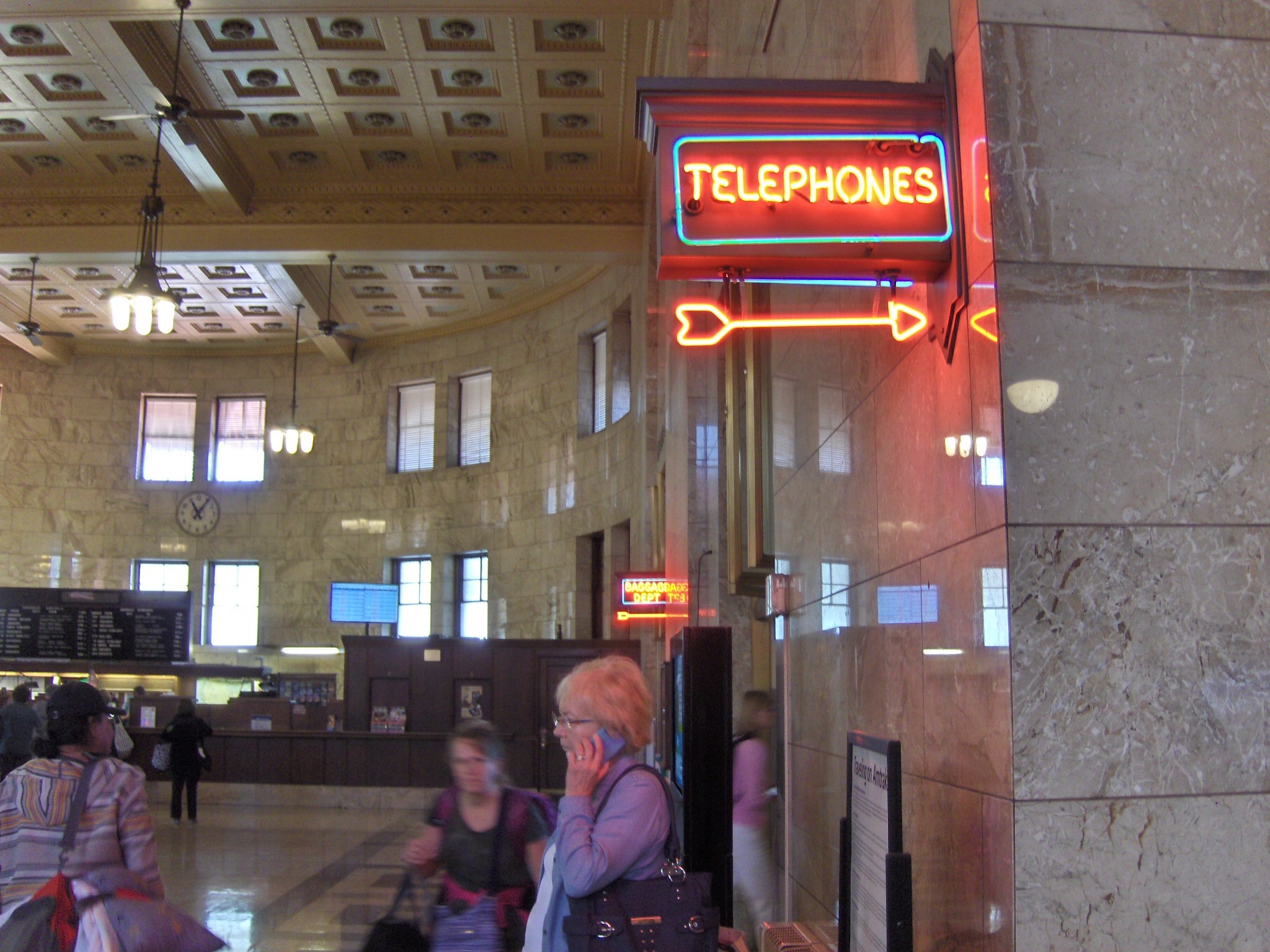 Inside the well-maintained station are some really great neon signs from another era. This station is used for commuter trains and buses in addition to Amtrak. The trip to Sacramento is 637 miles.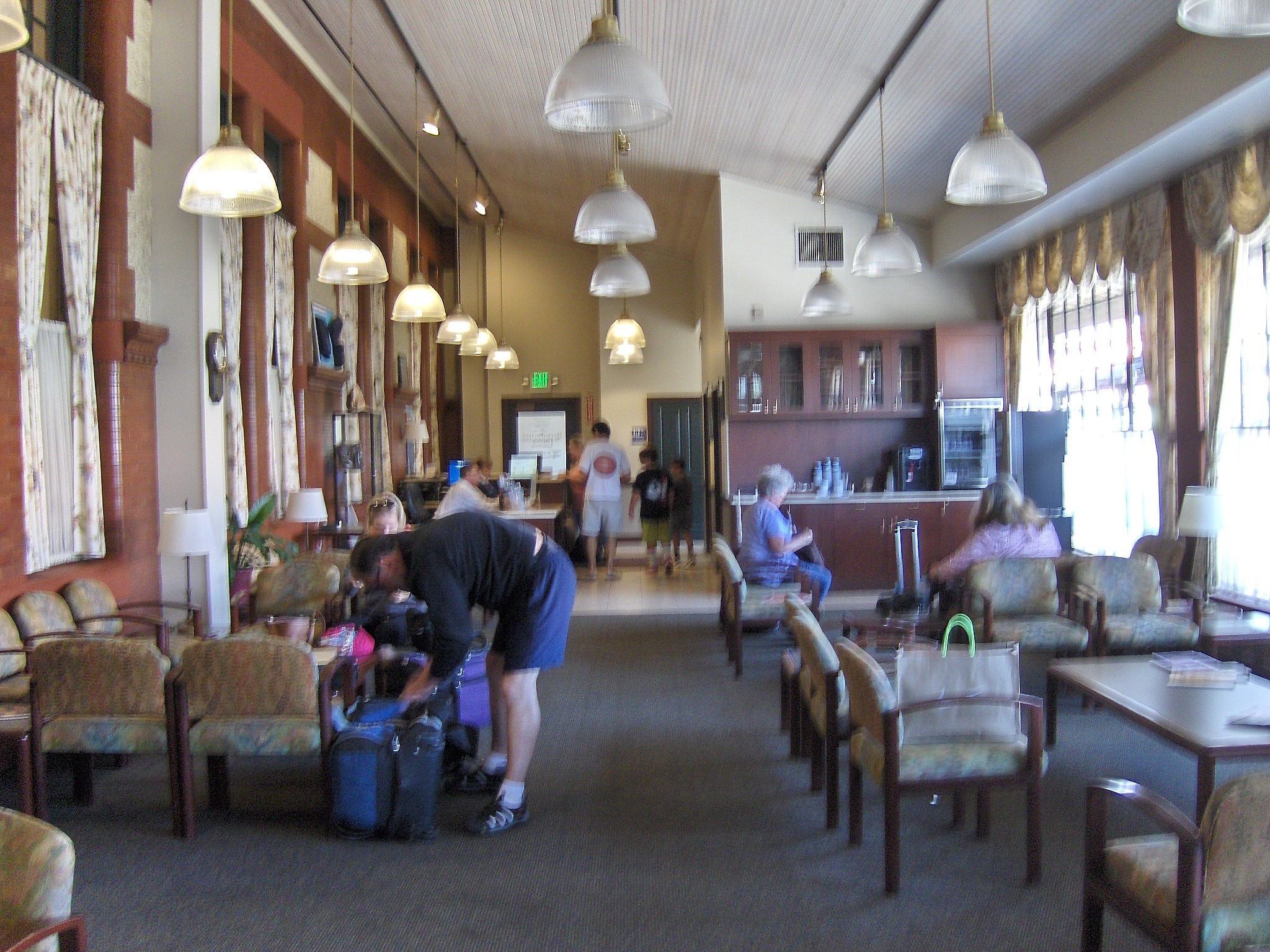 This is the waiting area for sleeping car passengers with some complementary soft drinks and coffee available. The quality of these waiting areas varies from station to station and at some locations they are non-existent. So, you learn to enjoy them while you can.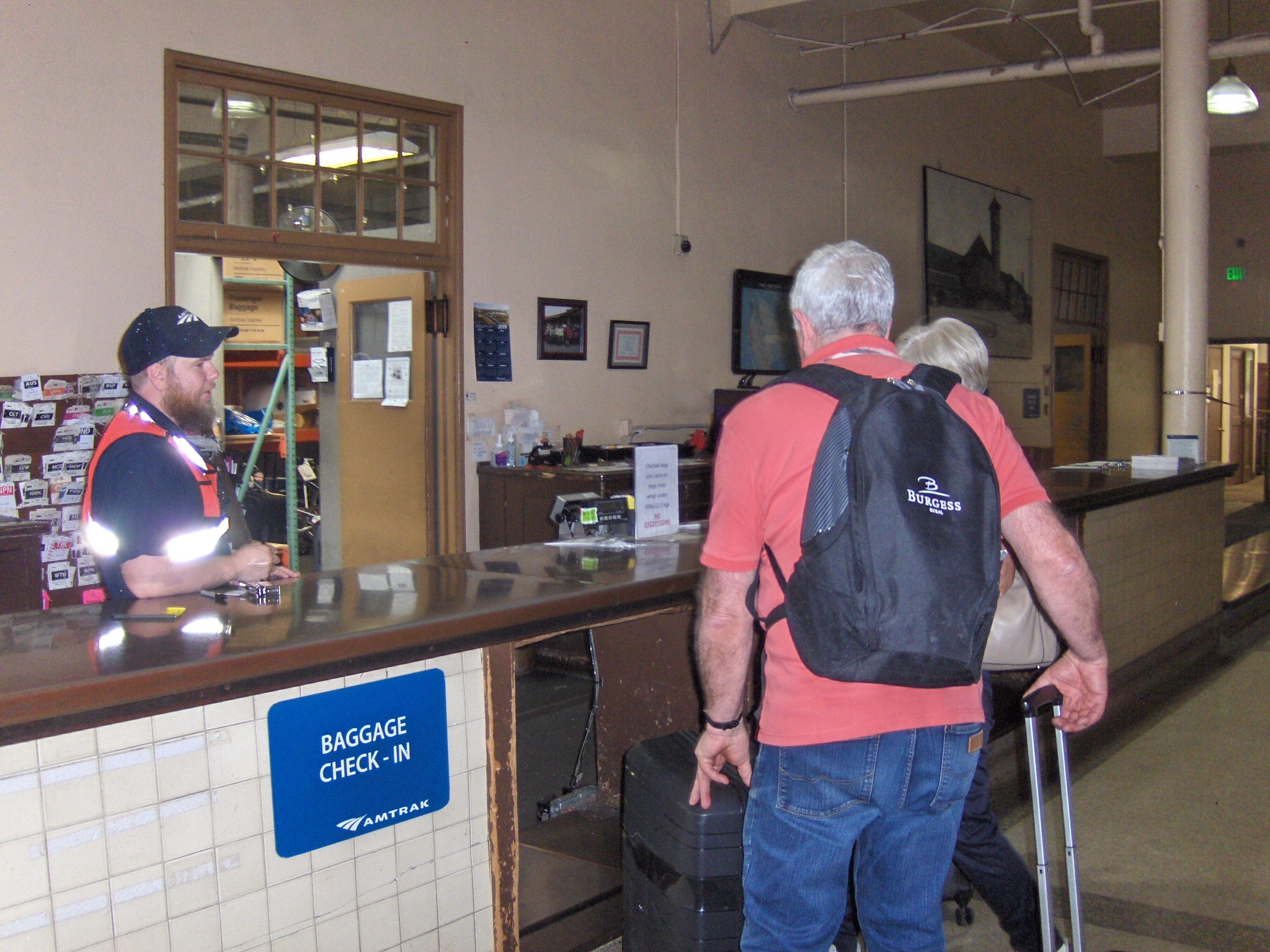 At the major stations there are still baggage check facilities. Passengers can have 2 bags each on board at no extra cost, yet it's possible to check additional bags for a fee.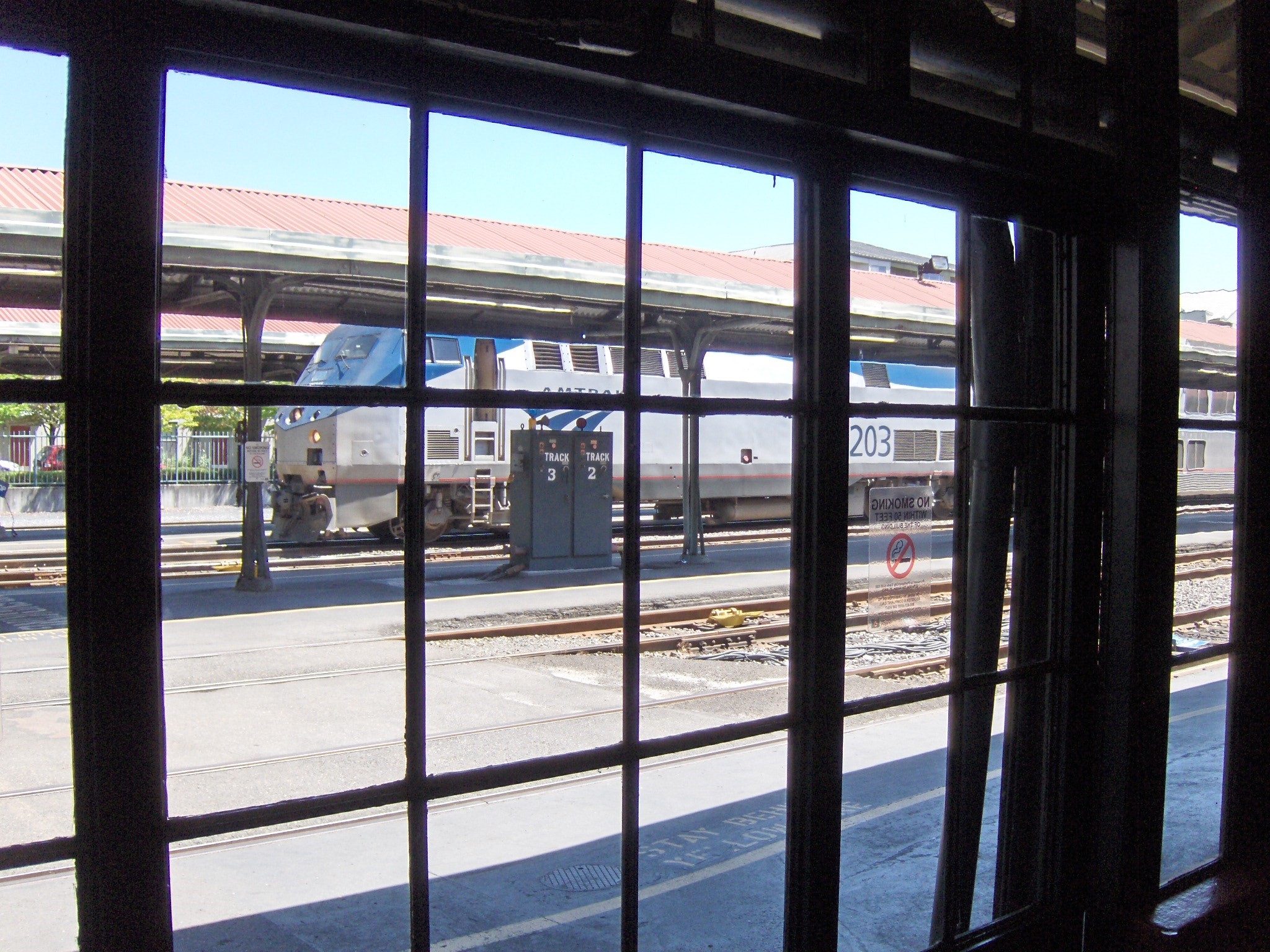 The Coast Starlight has come from Vancouver, British Columbia en route to Los Angeles. We board the train here in Portland and will leave before it gets to Los Angeles.
The train has a 25-minute stop at Portland for passengers to board and de-train. In addition, the cars are serviced with water, food and drinks. Trash is unloaded and bed linens are replenished.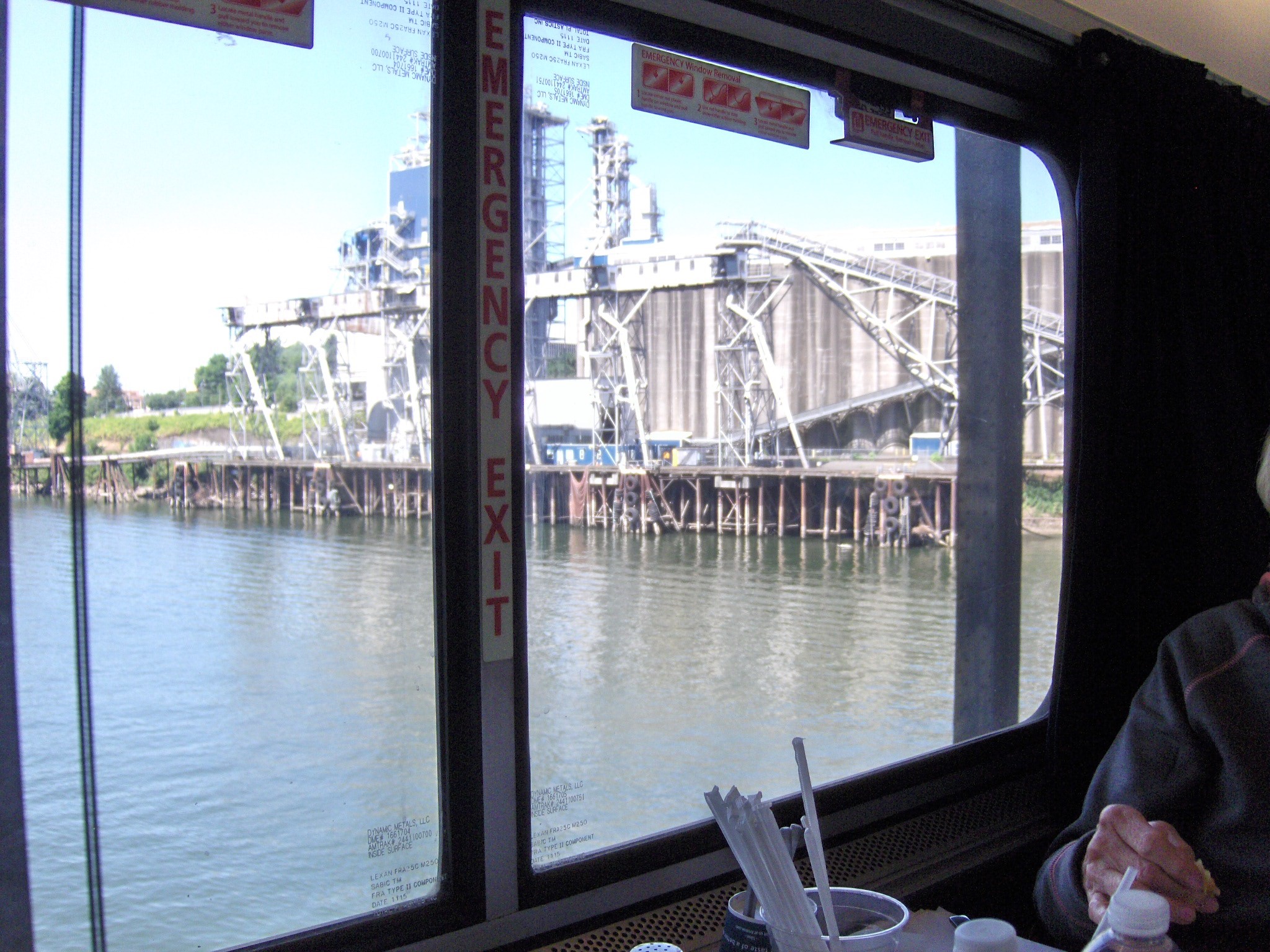 Here is a shot of a grain unloading facility along the Willamette River taken from the dining car as we enjoyed a delicious, late lunch. This river like the Nile flows South to North, most unusual!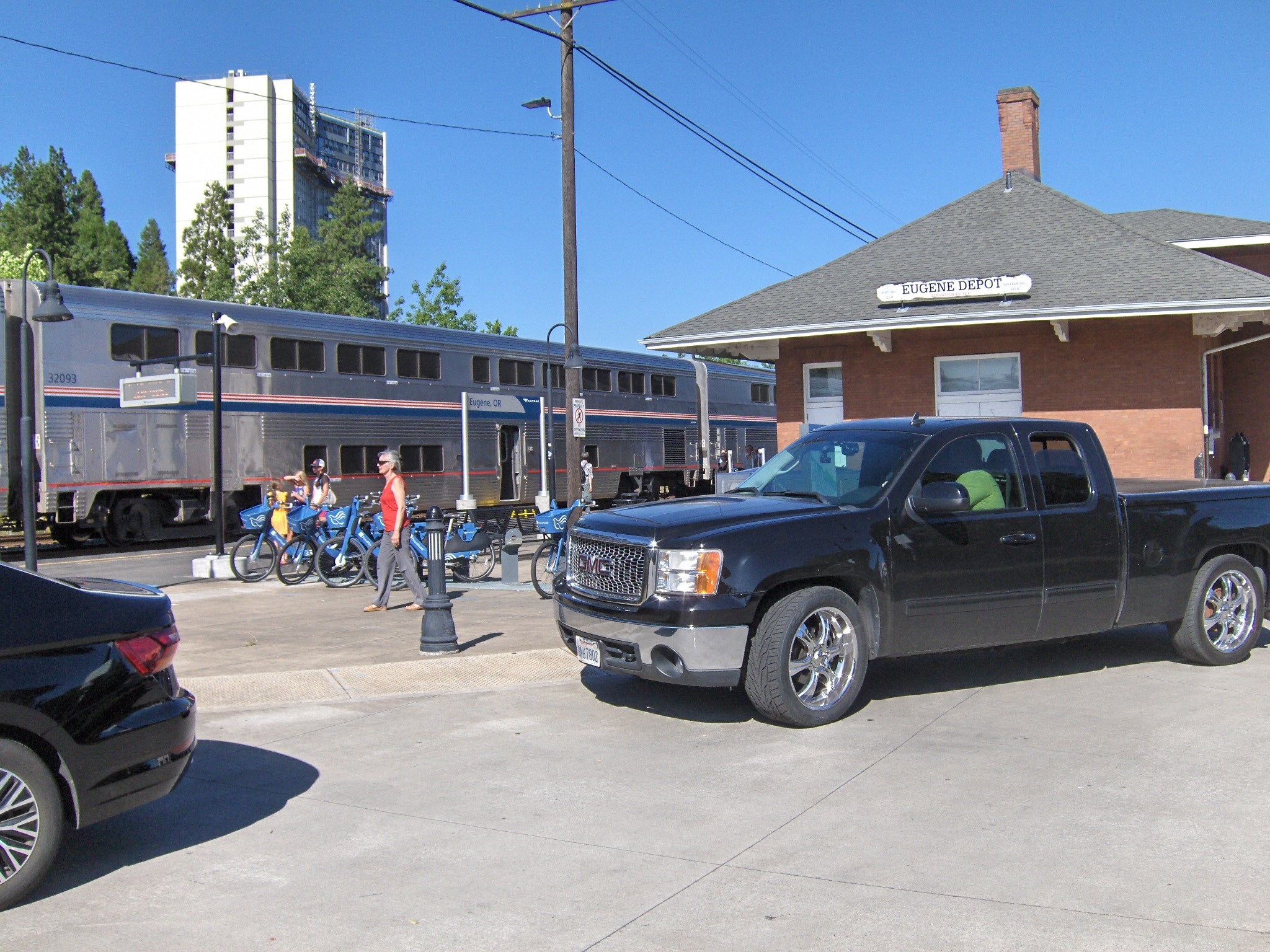 The first stop to stretch is Eugene, Oregon which dates from 1846. It's the second largest city in the state.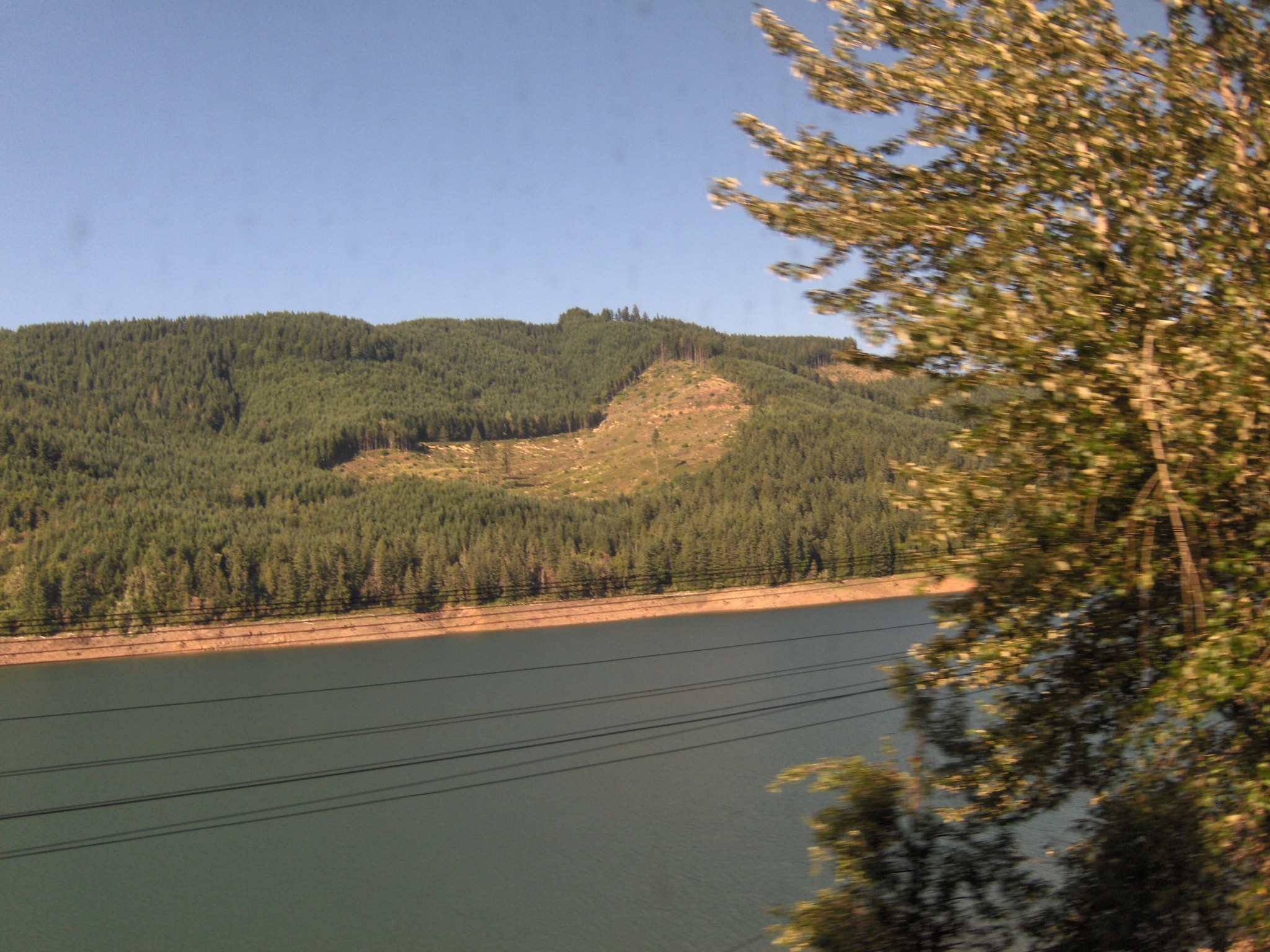 The beginning of the Cascade Mountains appears here along the Willamette River. The Cascades lead the train into California.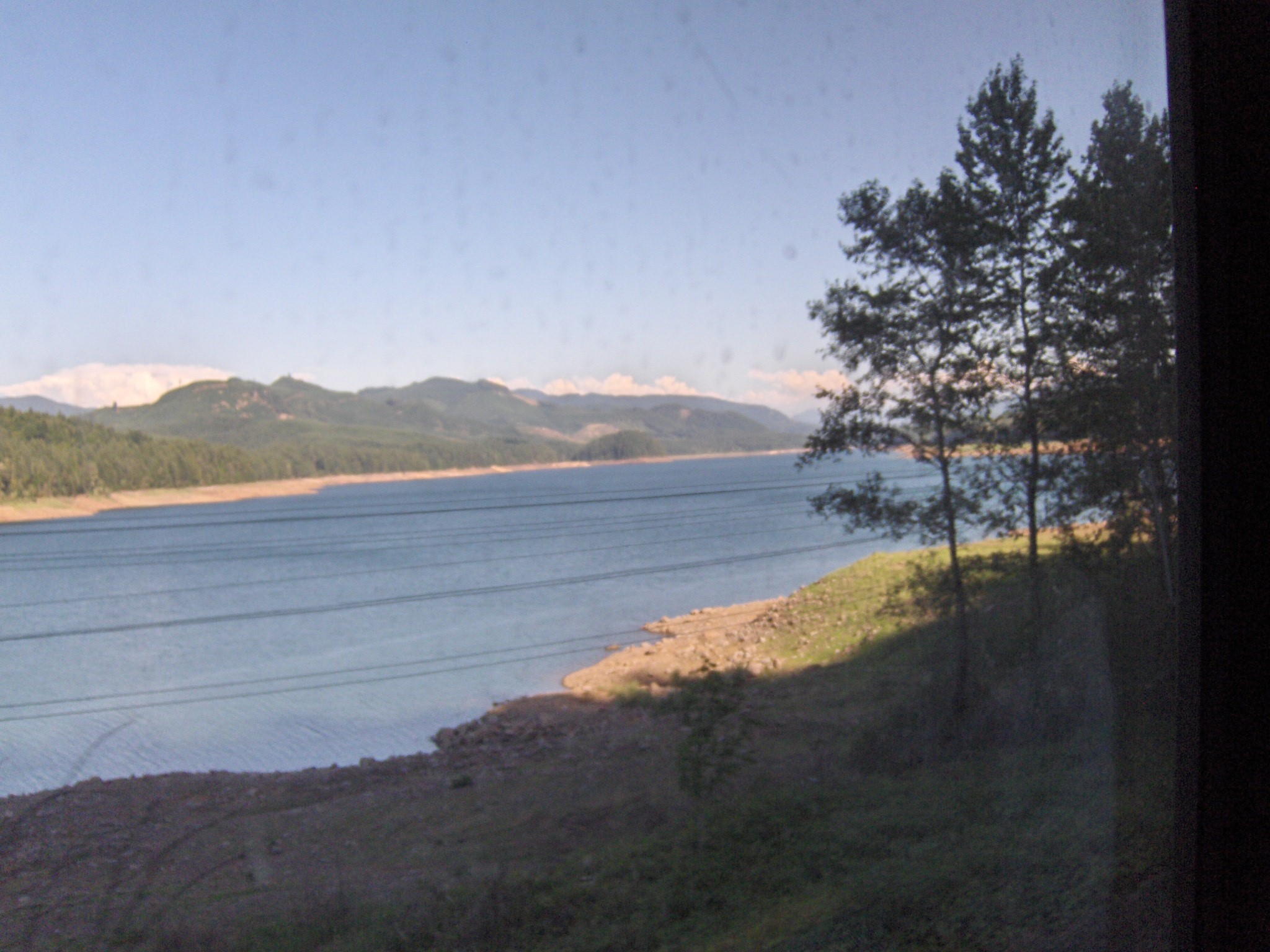 Here you can see more of the mountain range before we enter California. There is some truly beautiful scenery along the Oregon and California coasts.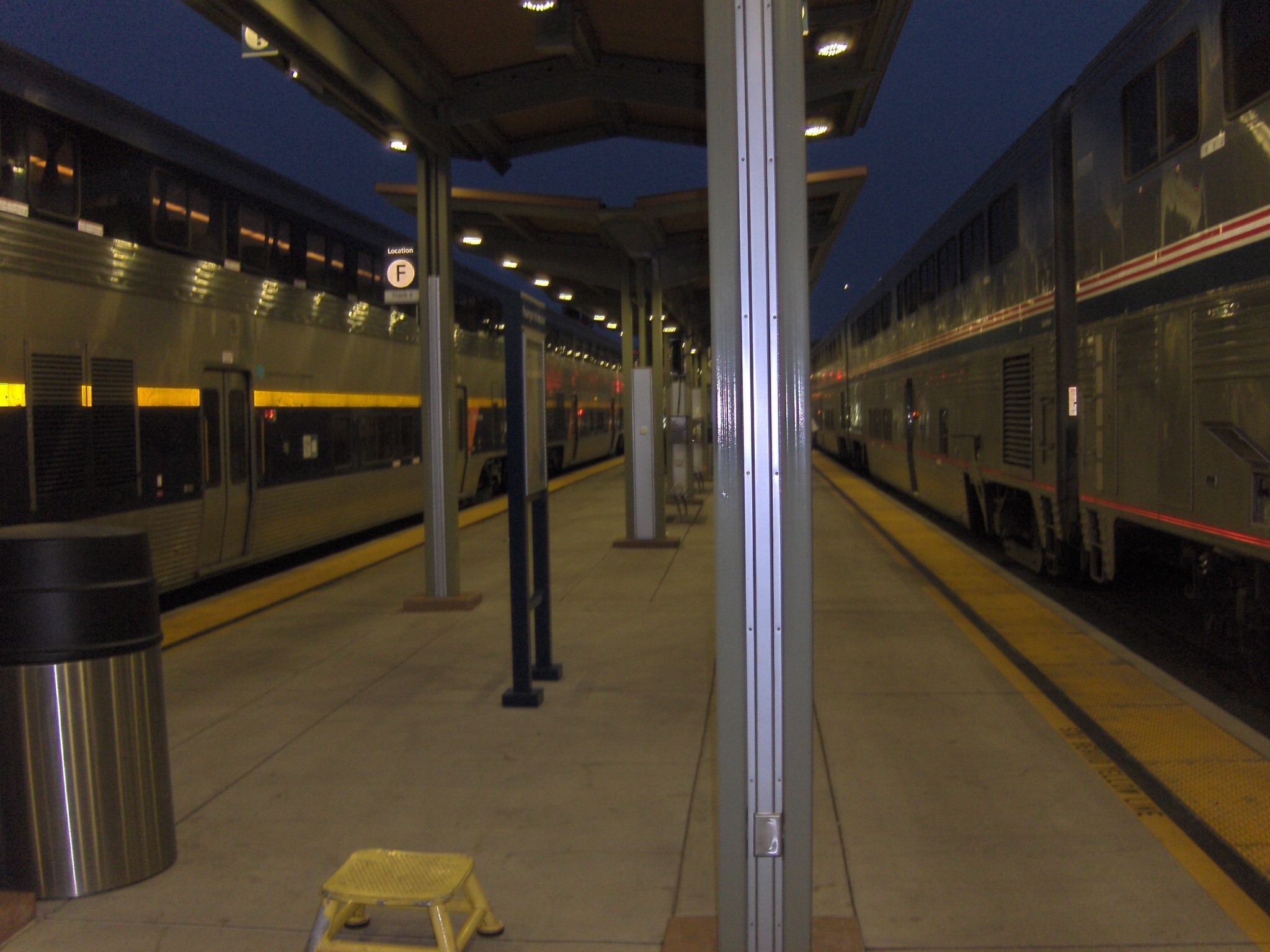 The Coast Starlight is an early arrival in Sacramento. Unfortunately, it was about 50 minutes earlier than the timetable calls for. That meant early rising so the train could continue southbound.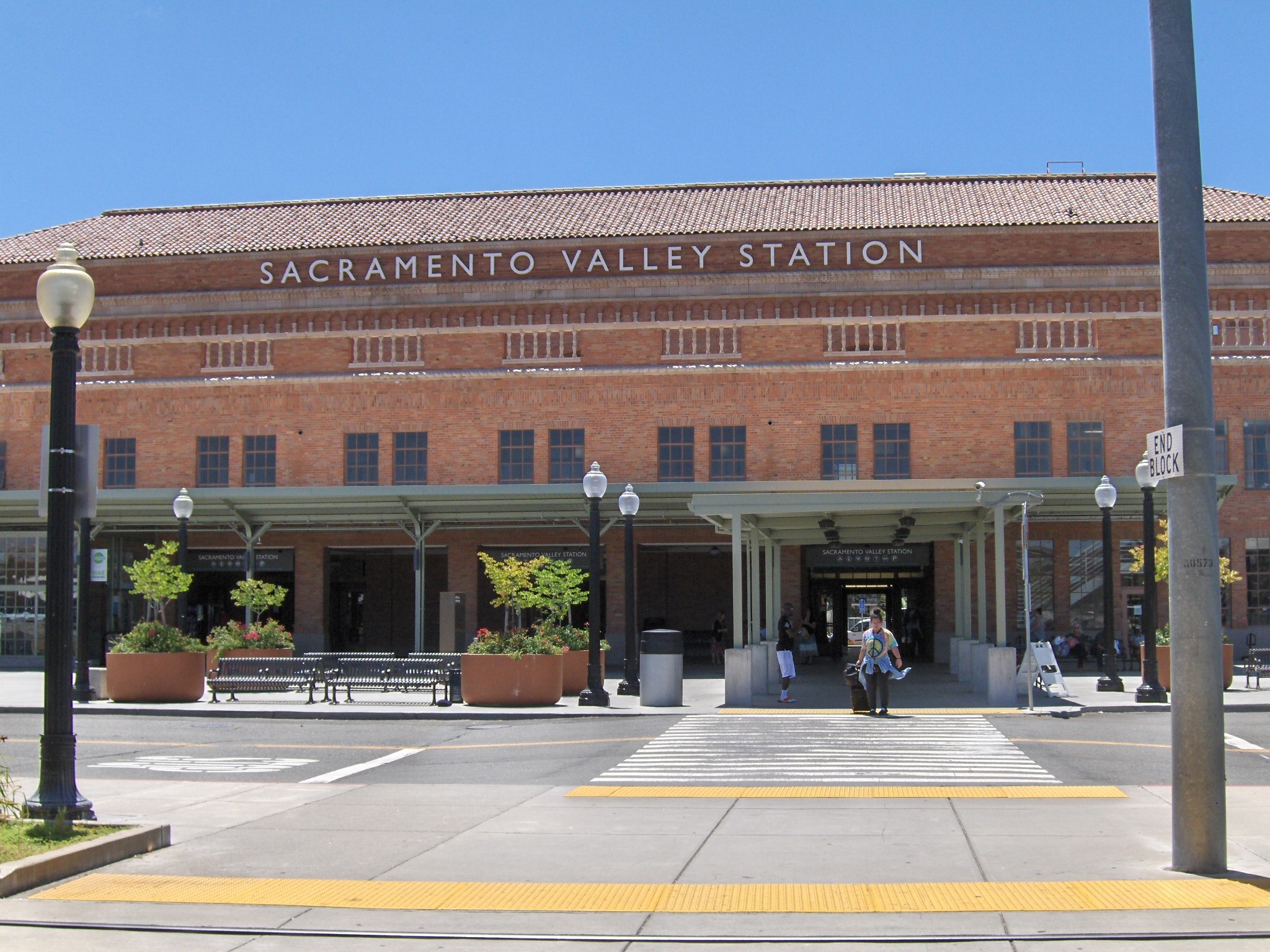 This is the well-maintained Sacramento station which was built by the Southern Pacific Railroad in 1925. Over a million passengers use the station yearly for commuter trains, buses and Amtrak. California runs the commuter trains through the California Intercity Passenger Rail Program.