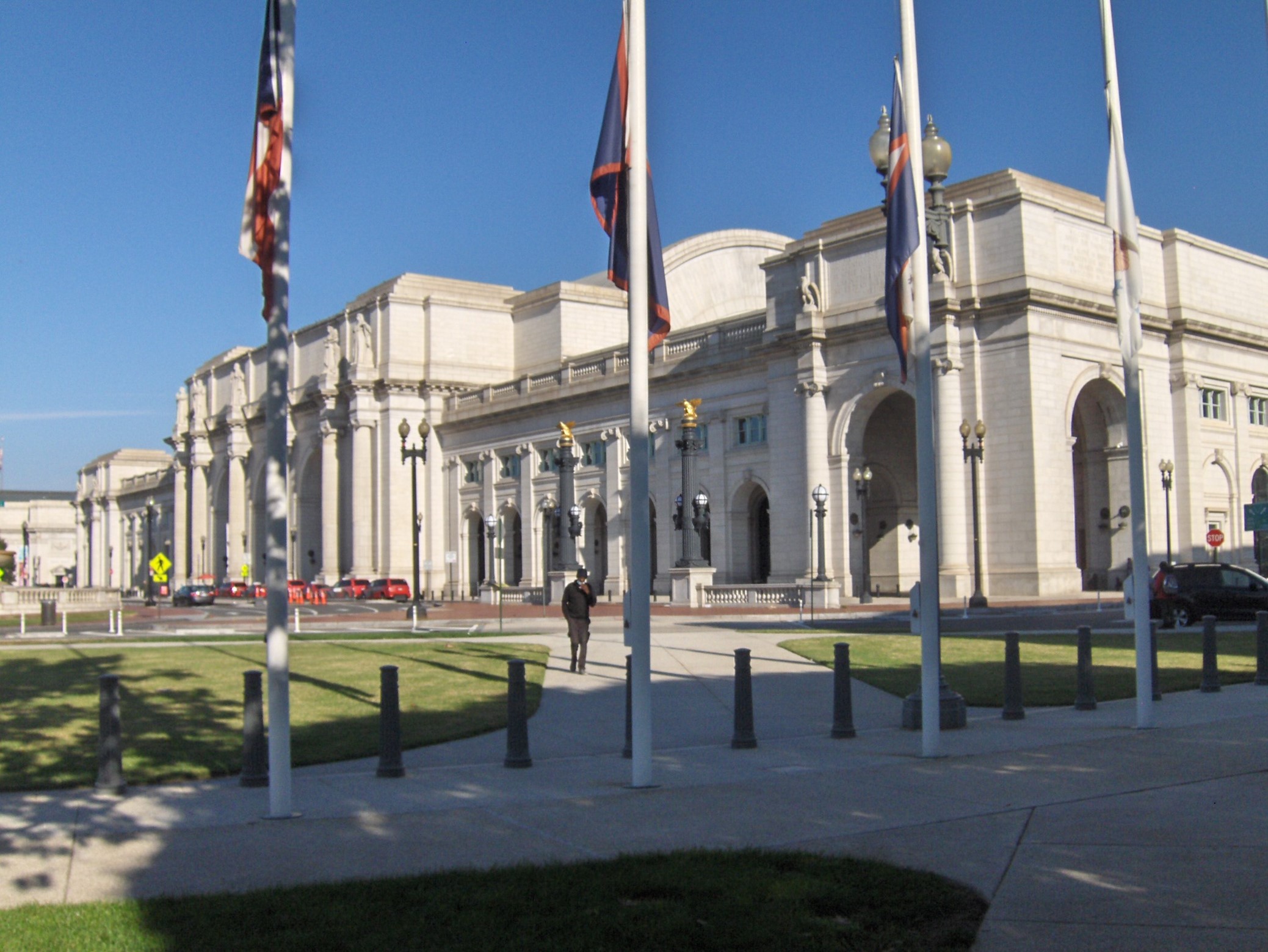 Here is the iconic Union Station in Washington, DC. Our private car arrived here from Chicago during the great Pandemic. And during normal times the station is overflowing with people coming and going, but during the virus many stores and restaurants in the station itself are closed. Also, by the time we arrived Amtrak had reduced its work force by 20%. Long distance trains had been reduced to only 3 days a week, instead of daily.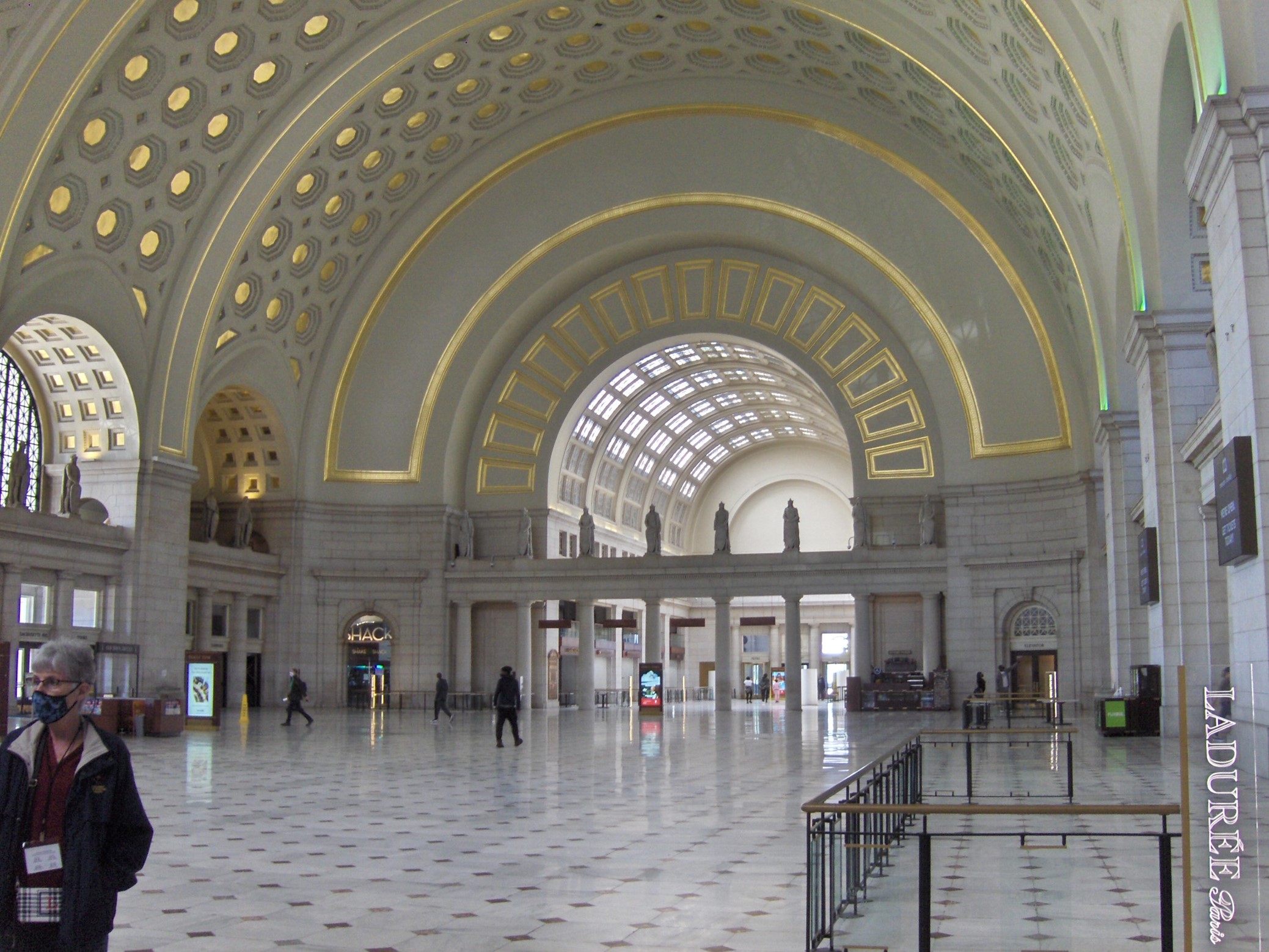 Nevertheless, even if there are few customers the architecture in this hundred- and thirteen-year-old depot is breathtaking. Usually this is the 2nd busiest station on Amtrak's route, with Chicago taking the top spot.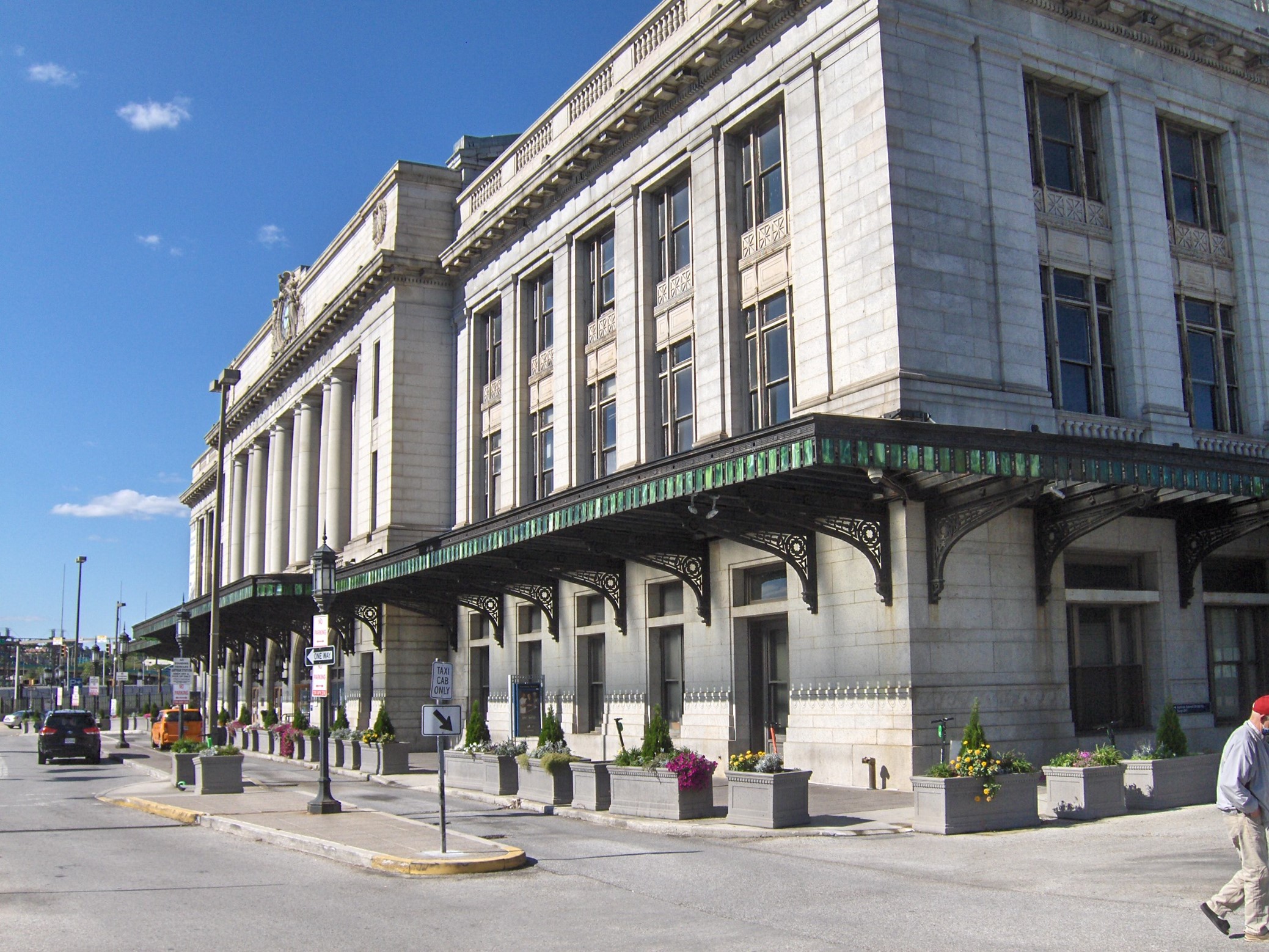 In this area there is always something to do if you put your mind to it, so we took a Maryland Rail Commuter train to Baltimore, Maryland. This is the old Pennsylvania Beaux-Arts station built in 1911 during the period when this style was in fashion.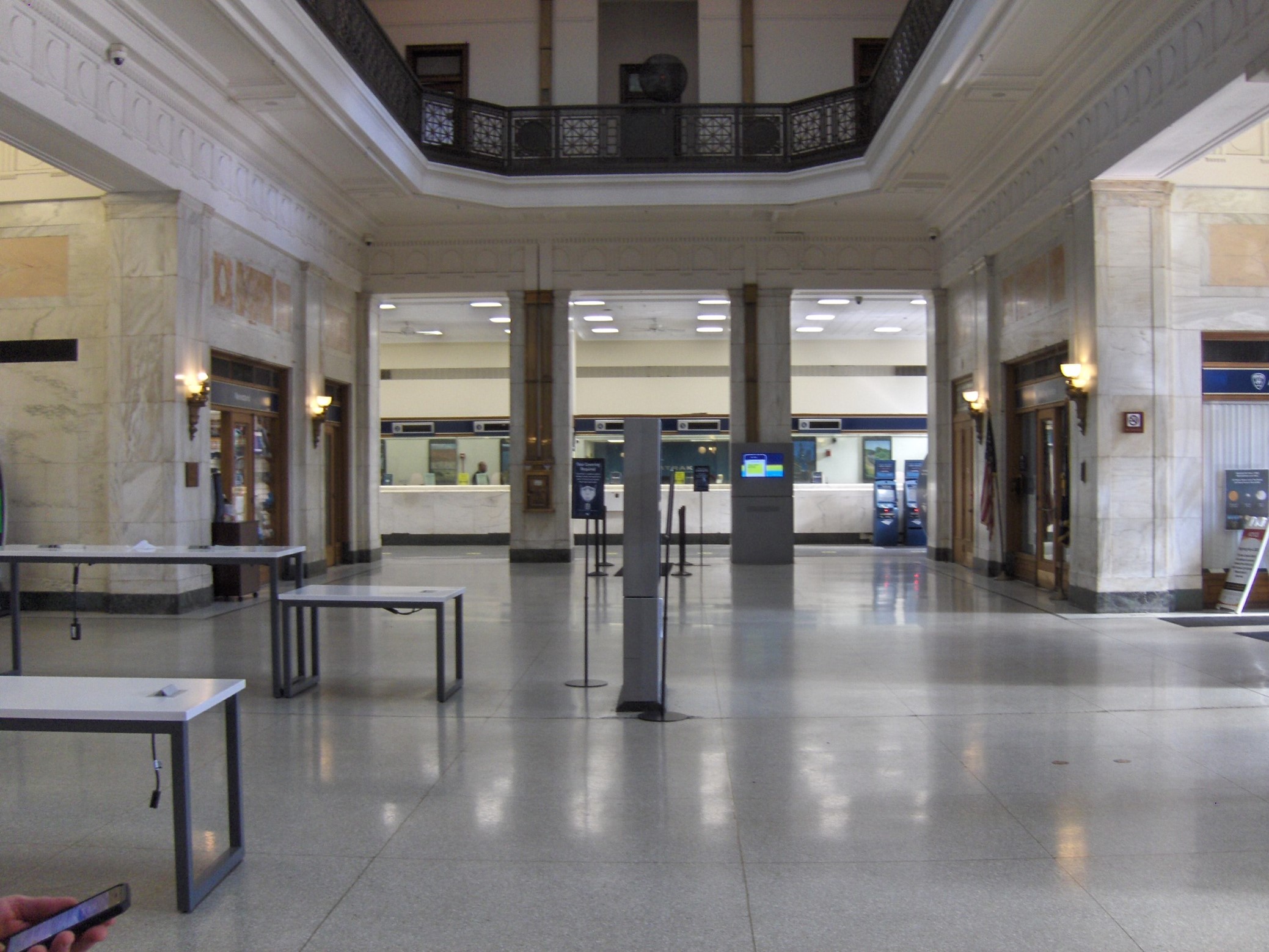 Again, not much in the way of heavy passenger traffic today. The Amtrak and Maryland Rail Commuter ticket offices are in the background. Besides these two train lines there is also the Baltimore Light RailLink system that serves the city and its suburbs.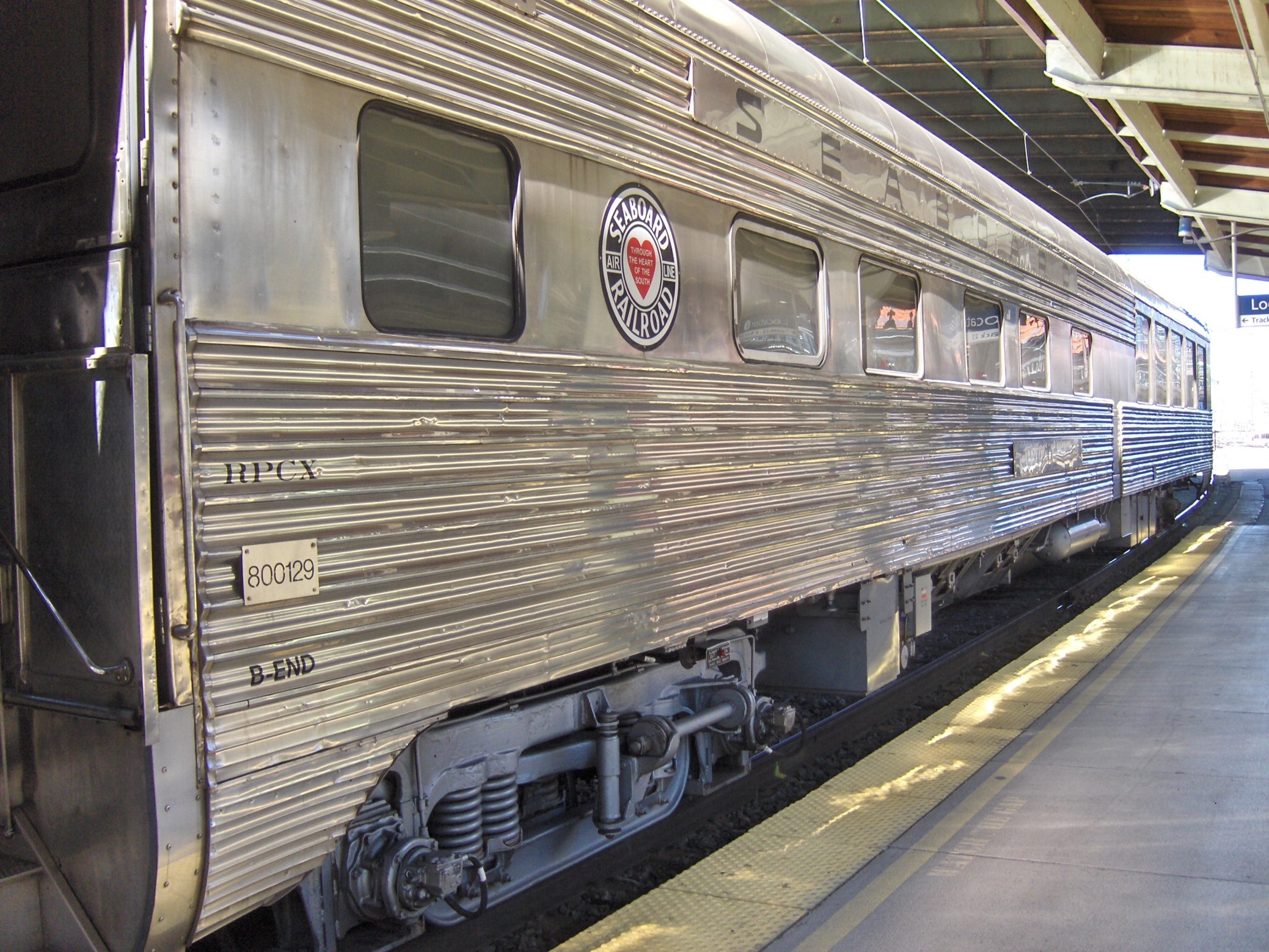 While our group was sightseeing, our private car, the Hollywood Beach, was still in its 2nd spot on the low track because the station power was still not working. The night before the car was knocked around by the switch crew and moved here in search of a track that had a working power connection. You see that without the station power, the car had to use its own generator and burn diesel fuel even though the owner of the car had contracted and prepaid the hefty fee for station power.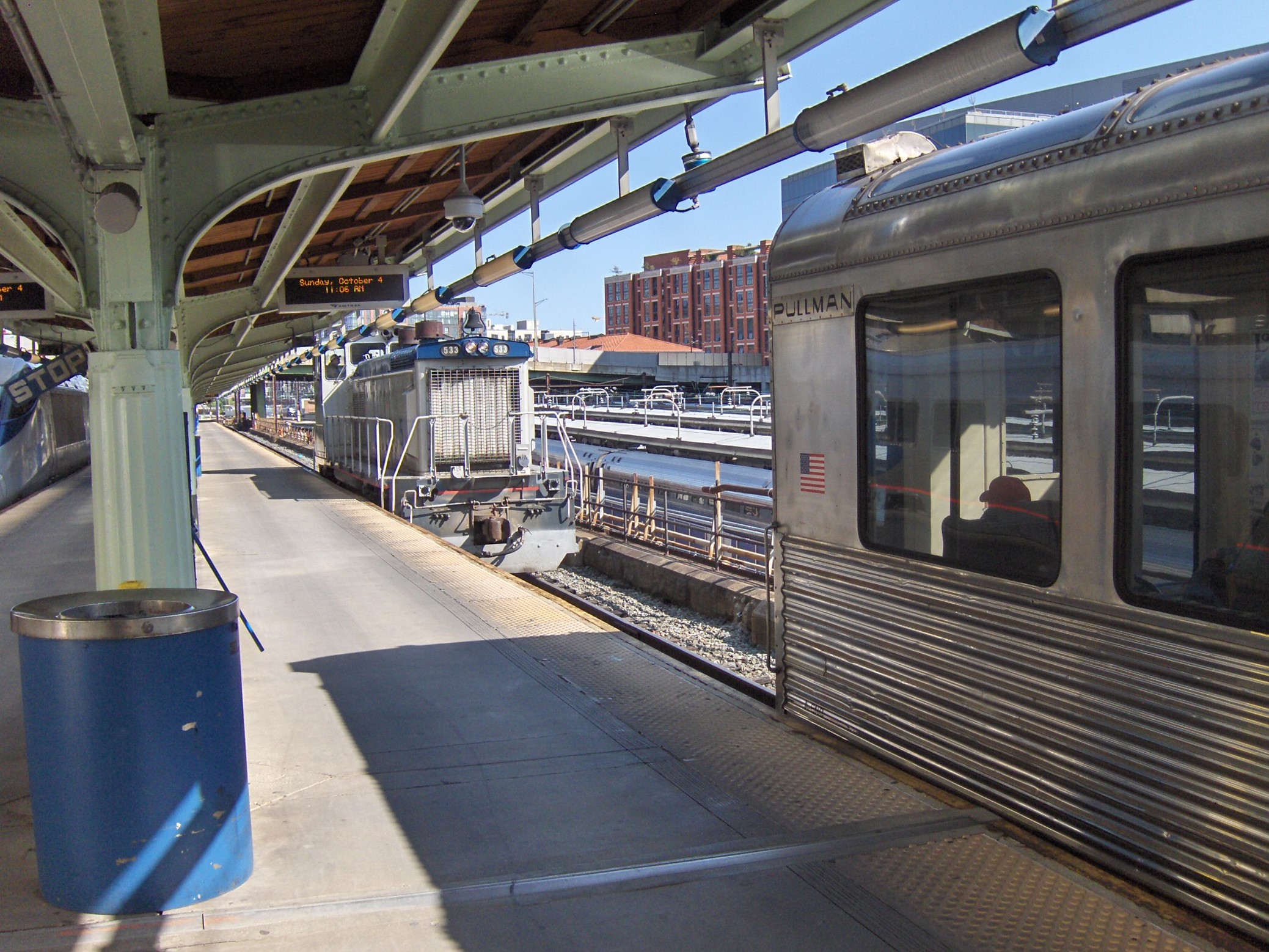 Later that day another switch engine moved us to our final spot on the elevated line in hopes of finding power. The crew got the power working, but when their boss learned that they had moved a relay from another location to our car, he told his workers to put the relay back and disconnect our car. This is not what you might call stellar service. In all our car was moved 3 times in the span of about 30 hours during this whole time our car was using its own electric generator.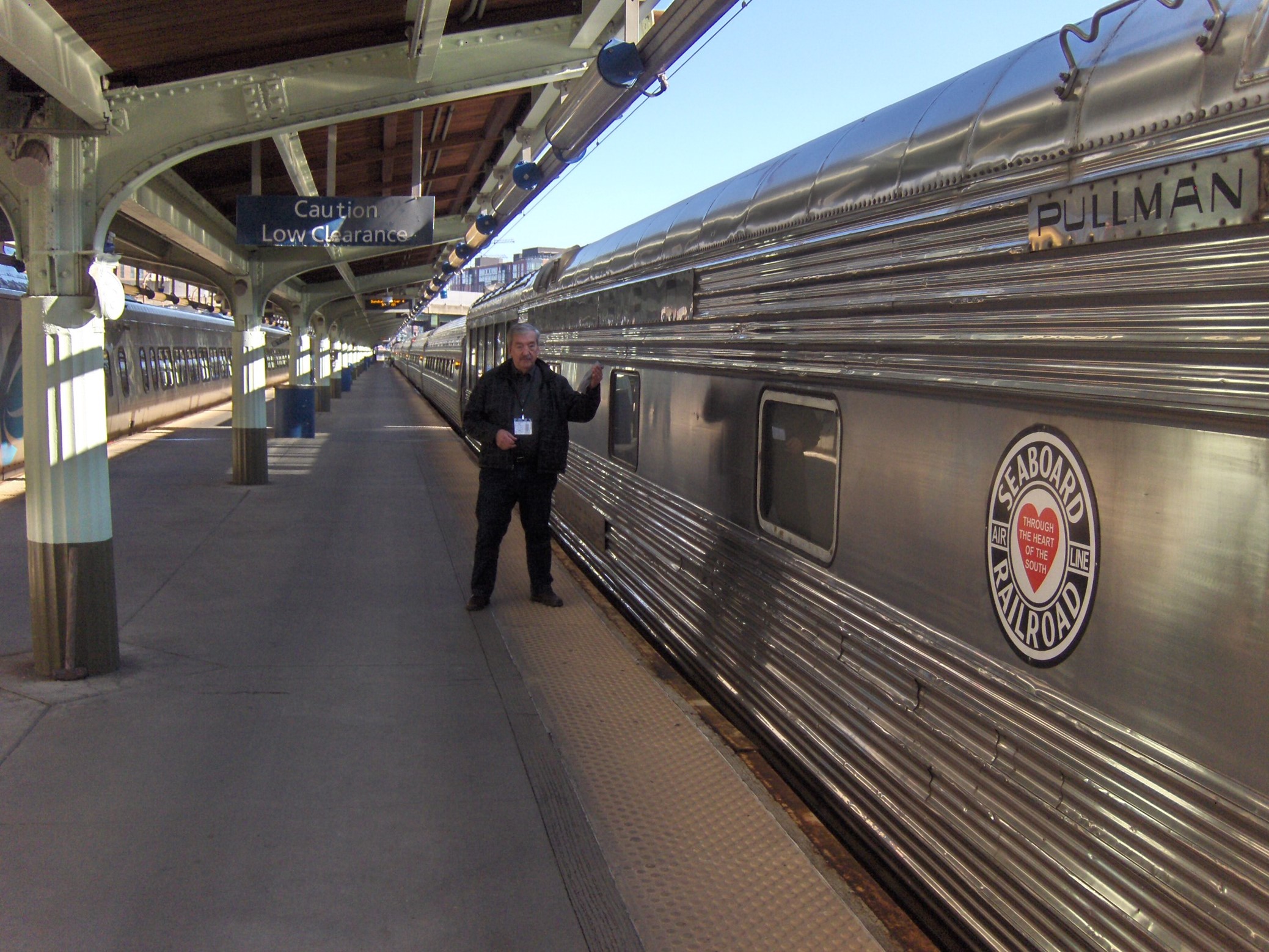 Here I am with the car as our train is assembled. We are waiting for an engine to power the train, but because of some unknown something we left an hour and fifteen minutes behind schedule. Being charitable, I must say that the reduction in personnel does affect service to the public.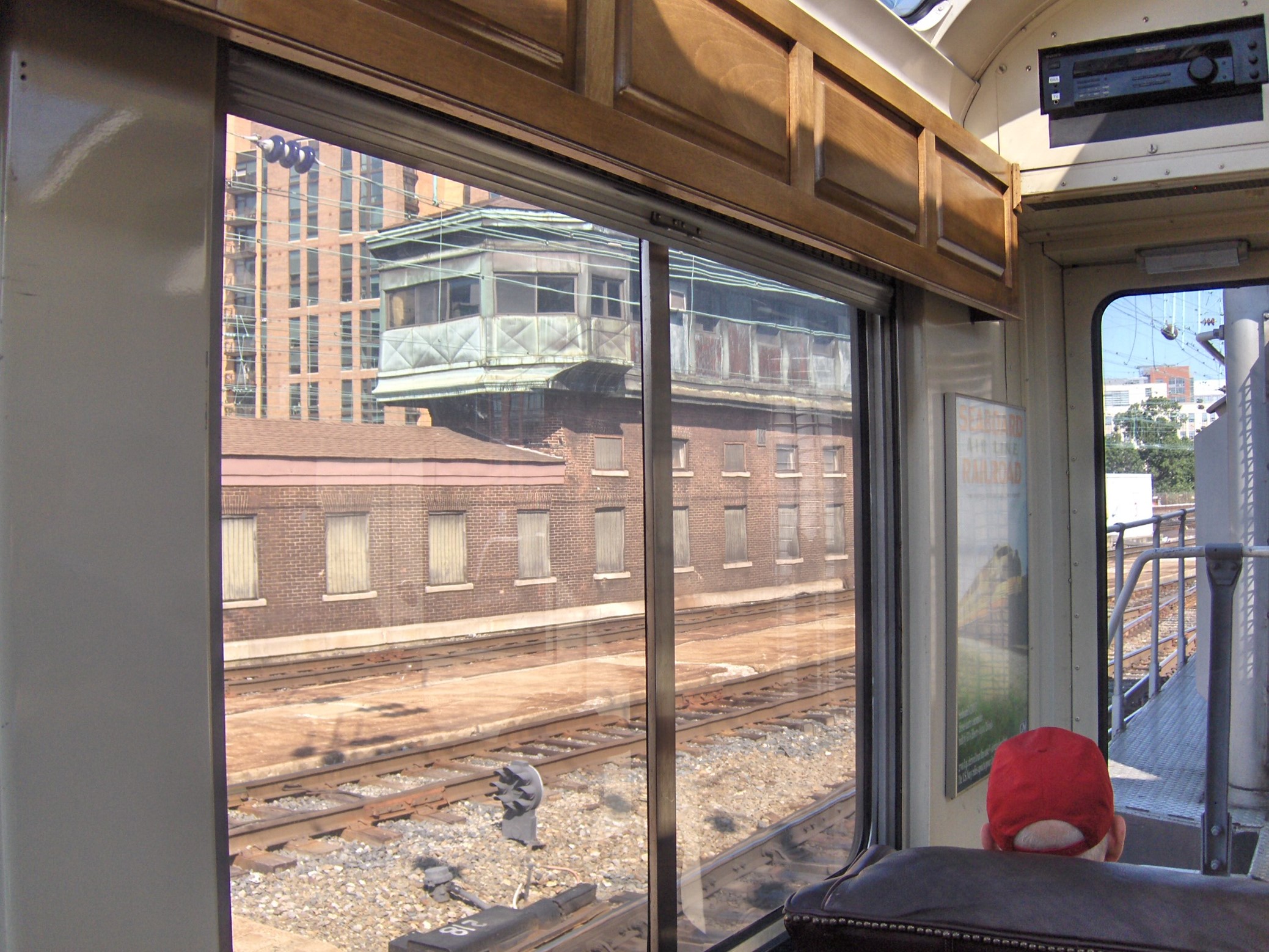 Finally, we are outward bound. Off to the left is the abandoned tower where all the signals and switches around Union Station were controlled. I can only imagine what it must have been like to work in the tower during the heyday of train travel. You talk about a hectic job, it had to be the worst or perhaps maybe the best!