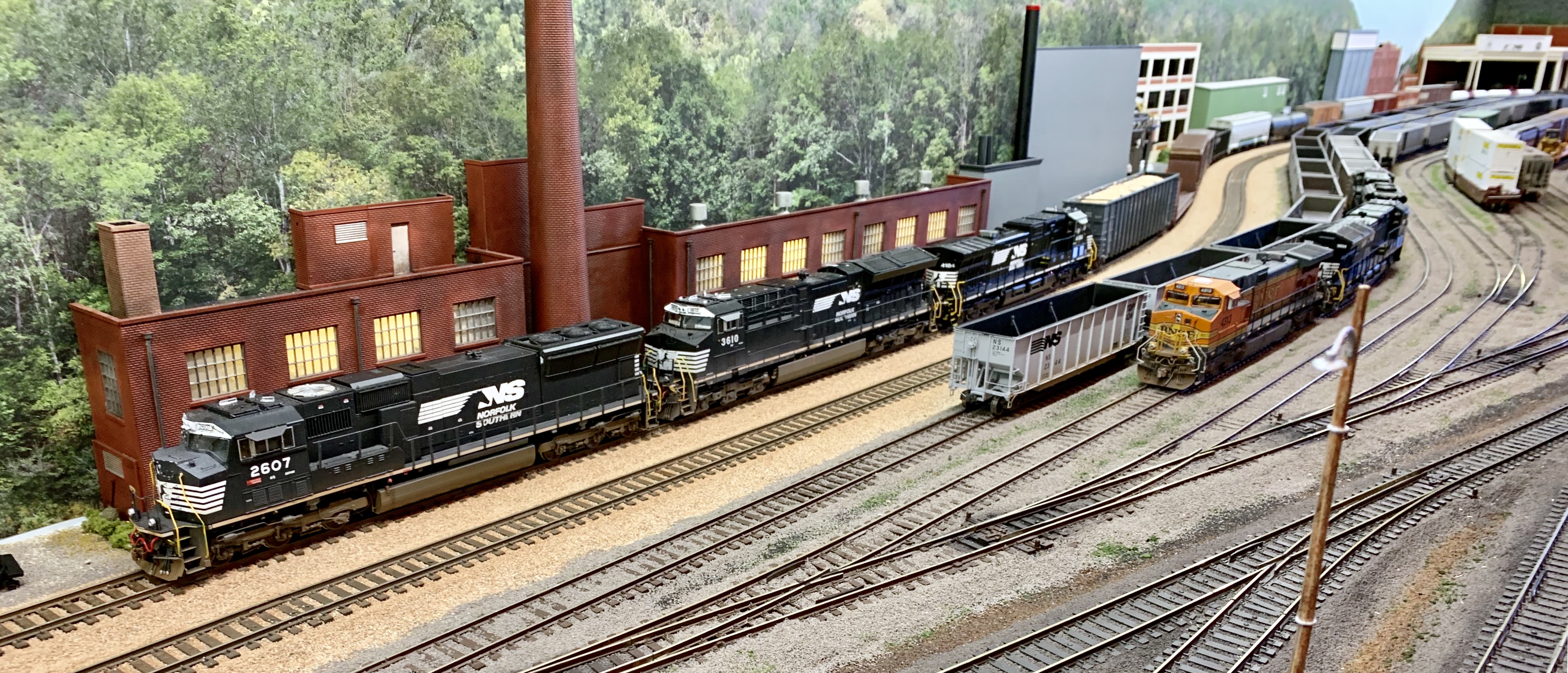 Most of us can remember our first experience with trains. It may have been a Lionel steam set under the Christmas tree or an afternoon trackside with your grandfather. For myself, I still remember sitting at Pig's Eye Yard in Saint Paul, Minnesota. With a Happy Meal in hand and endless waves of SD40-2s, I was hooked. Fast-forward 20 years, and I still watch SD40-2s pass by, albeit a little smaller, on our HO scale layout. Many enter the hobby for various reasons, all of which are good and valid. In my mind, however, the avenue it provides to recreate memories is noticeably unique and distinctive. I think that model railroading is an incredible hobby that allows us to recreate scenes from past and present and relive memories in a unique kind of way. It can open doors to community. It teaches us new skills. It allows us to relax and have fun.
Before I go any further, I want to briefly pause and focus on one word. "Hobby." As you consider why, what, and how you want to model, keep in mind that it is, at its core, a "hobby." Model railroading should be relaxing, enjoyable, and fun! As you get started, keep in mind that what is fun and enjoyable for others, might not be fun and enjoyable for you. A friend or fellow hobbyist may have genuinely good advice, but always take it with a grain of salt. For example, someone may find their fun and enjoyment in prototypical operations. But, believe it or not, waiting in a siding for thirty minutes and getting in trouble for delivering the wrong car to an industry is not the most relaxing for everyone. Though it may be an extreme example, I think that it illustrates my point well. Just keep in mind that everyone has their own passion and focus in the hobby. Find yours and be grateful for the advice of others, but always keep in mind that there is no "right" way to model.
As you begin to look for advice and guidance on entering the hobby, whether it be online or in person, it can feel overwhelming. I've been there. Many have lost interest or burnt out by trying to make their modeling fit a certain mold or live up to a certain standard. With the advent of social media, I have seen more pictures of beautiful custom models and incredible layouts than ever before. Don't lose heart! Let them serve as an inspiration, but know that we all start somewhere. I could write a hundred articles about the amount of paint I've spilled, the cars I've ruined, scenes I've had to redo, and decoder's I've fried. Last month I wired a decoder (a computer chip that can help operate a locomotive) wrong. As soon as I set it on the track, I heard a "pop," which was followed by the sight of smoke. Not good. I took it with stride and, rather than replace the decoder, decided to have some fun with it. I turned the engine into a wrecked locomotive load. Some called me silly for "ruining" such a nice locomotive, but I enjoyed the process. It may not have been what most would do, but I enjoyed it and that's what matters.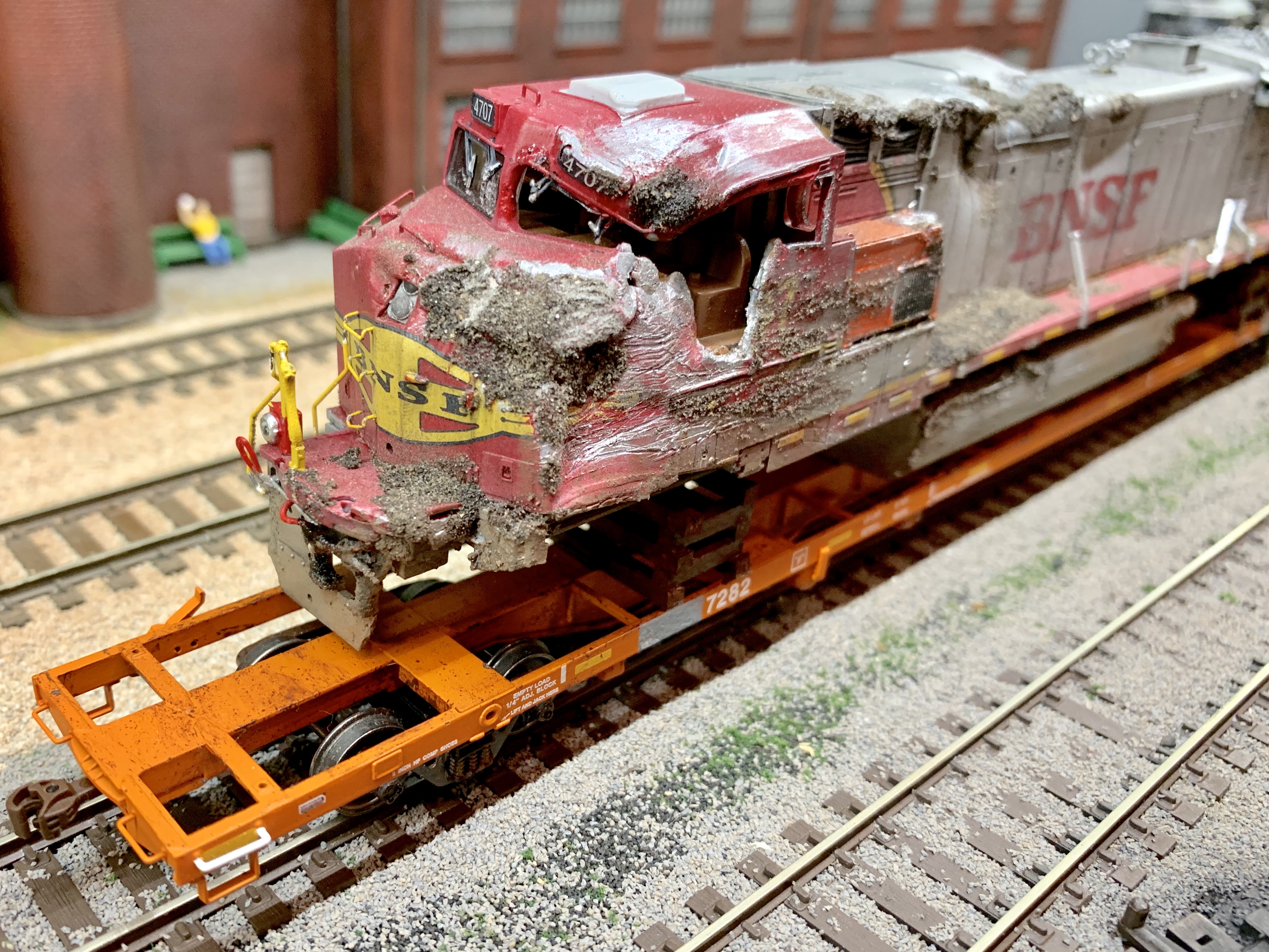 So, when you look at a dream layout, know that it too was once just an idea. It likely grew out of a 4×8 layout or track on a bedroom floor. Regardless of the reasons you choose to enter the hobby, always make sure that you are enjoying it. If you're not, you're doing it wrong.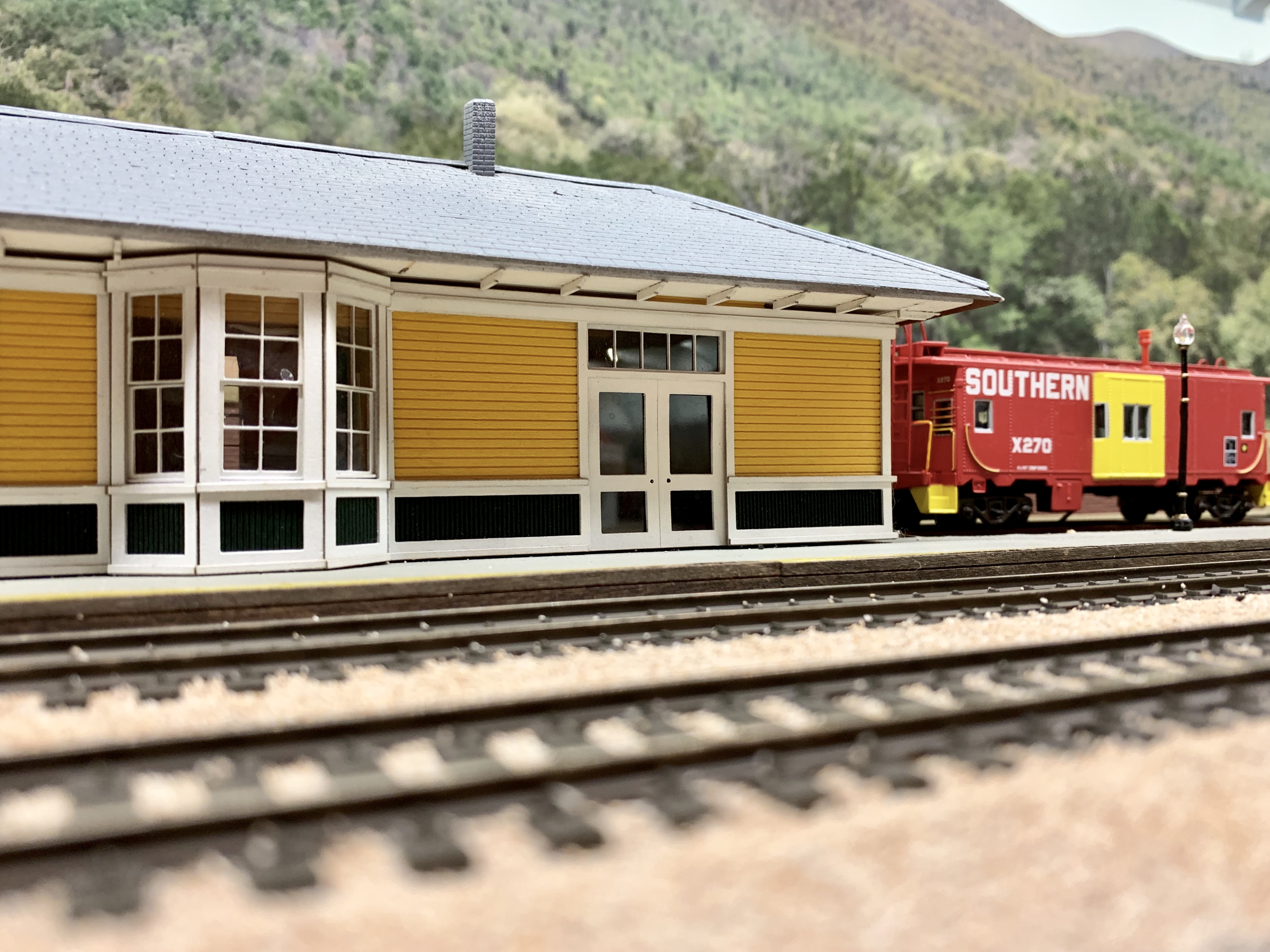 Start Small
As the saying goes, "you have to walk before you can run." If I could say one thing to those entering the hobby, it would be to start small. Often it is a necessity due to space, but I believe that there are many benefits to this. First, it allows you to practice, learn, and make mistakes. No layout will ever be perfect, but starting small gives you the opportunity to see what you do and do not like in a layout. It affords the chance to make mistakes and learn from them. Then, when the time comes to build a larger railroad or start your dream layout, you have the confidence and know-how to do so. On the same note, starting small can prevent an overwhelming feeling from taking on too big of a task. Starting a large layout with limited skill and practice can be challenging to say the least. So, it's ok to start small. Learn from your mistakes and store away everything you're learned so that, when the time comes, you're ready to build your dream layout.
As you get started in the hobby, know how excited I am for you. It has opened so many opportunity's and friendships in my life, and I know that it can do the same for yours. I enjoy the time it gives me with my father more than anything. And meanwhile, it also gives me the chance to recreate parts of my story and life in our very basement. I used to watch 100 car coal trains pass by the Hendersonville depot from the platform of an old Southern caboose. Now, I still have a glimpse of that in our layout (pictured above). You're already in the right place to learn, and I look forward to sharing more tips and tricks that I've picked up along the way in the coming articles. Welcome!
You might also be interested in:
So You Want to Build a Model Railroad Layout?
The Roots of My Modeling Passion
Choosing Model Railroad Track Configurations
Getting Started in DCC – Choosing a DCC System