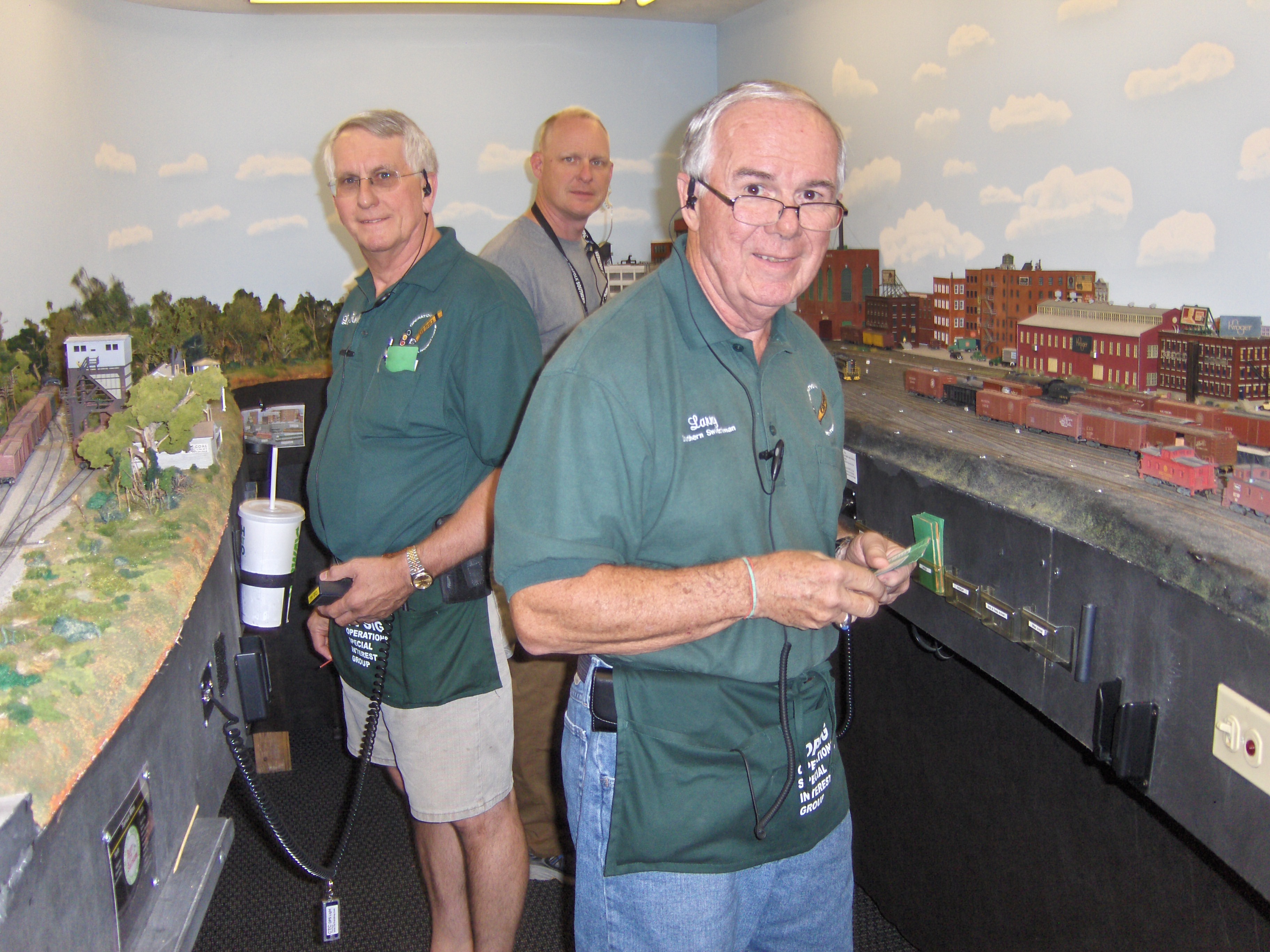 There are a number of schemes designed to move cars around a model railroad, but I prefer the time-tested 4 cycle waybill popularized by Doug Smith in the 1960s. I have used this system since we began operations on my Bluff City Southern in 1999 with great results. It's just plain fun, and never the same.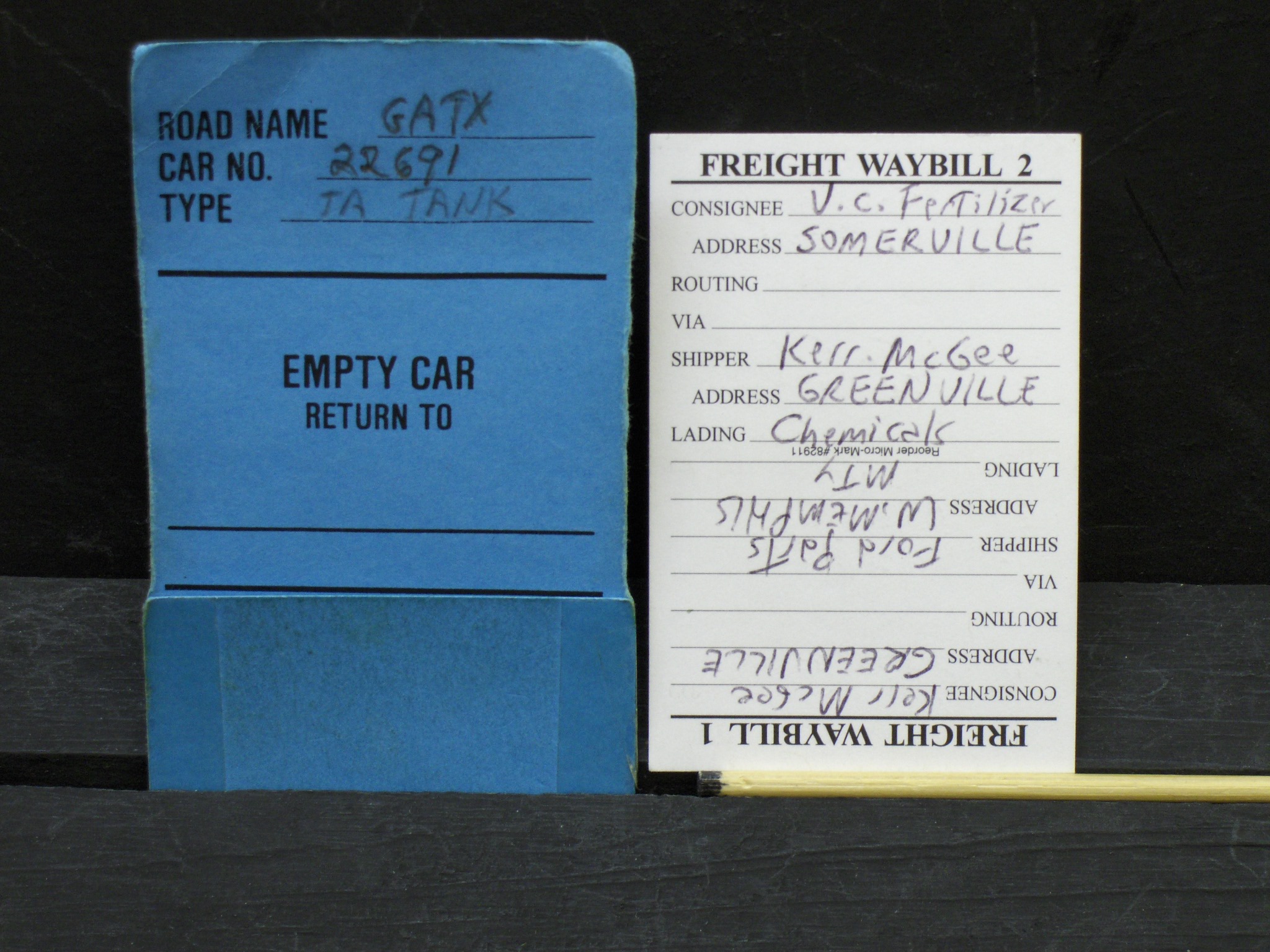 To show you how it works we will follow GATX tank car around the layout. Each car on the railroad has a car card on the left and a 4 cycle waybill on the right. You can buy blank waybills from Micro Mark.
Here the tank car is parked at Getz Gas in Friars Point, Mississippi. We will follow it through its 4 cycles. The top line on the waybill tells you that this car was spotted at Getz Gas, and the next line gives the town. Below is the information for the shipper in other words where the car came from.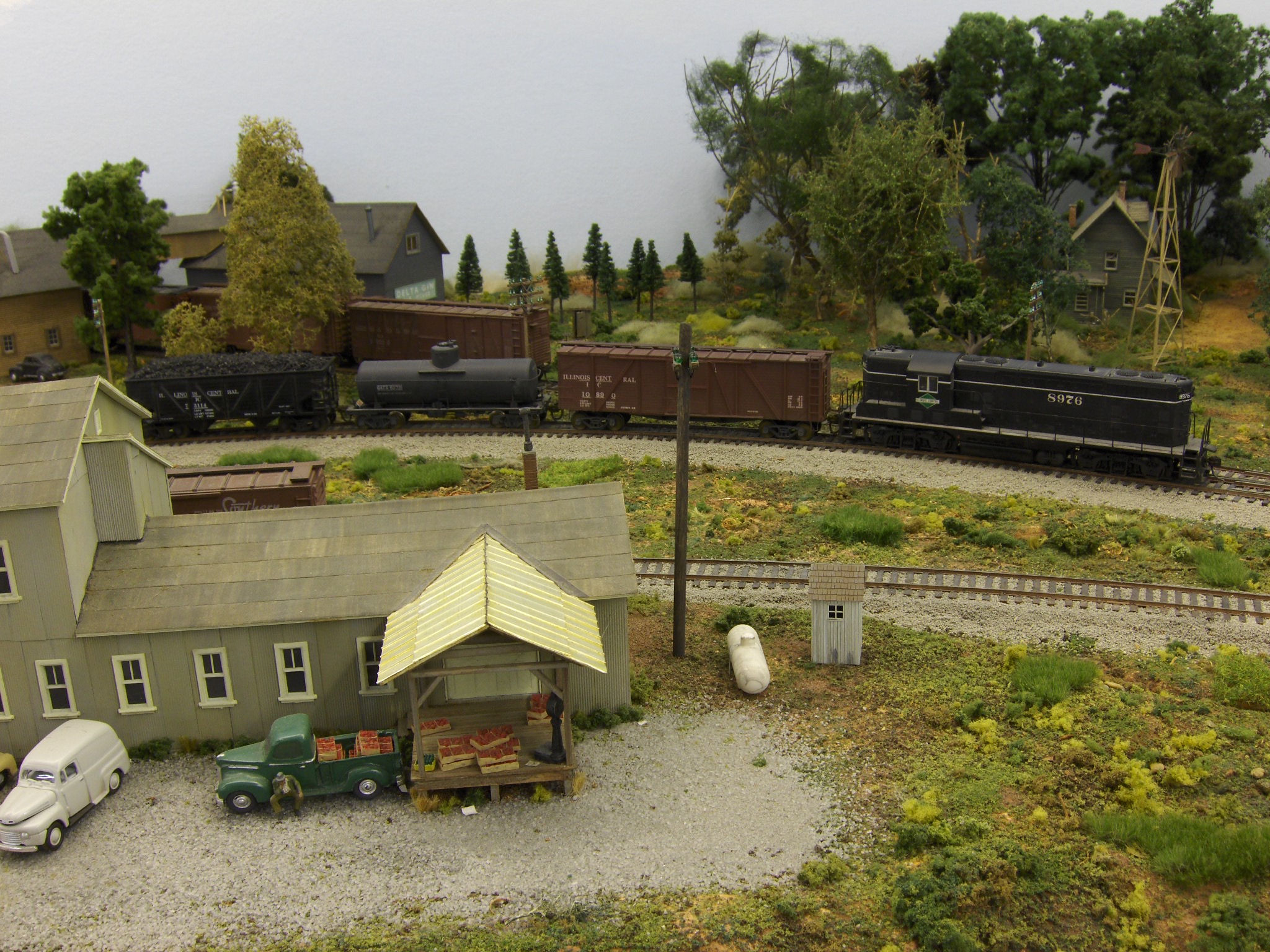 Here the tank car has been picked up by Illinois Central NC-6 and is headed to it's next destination.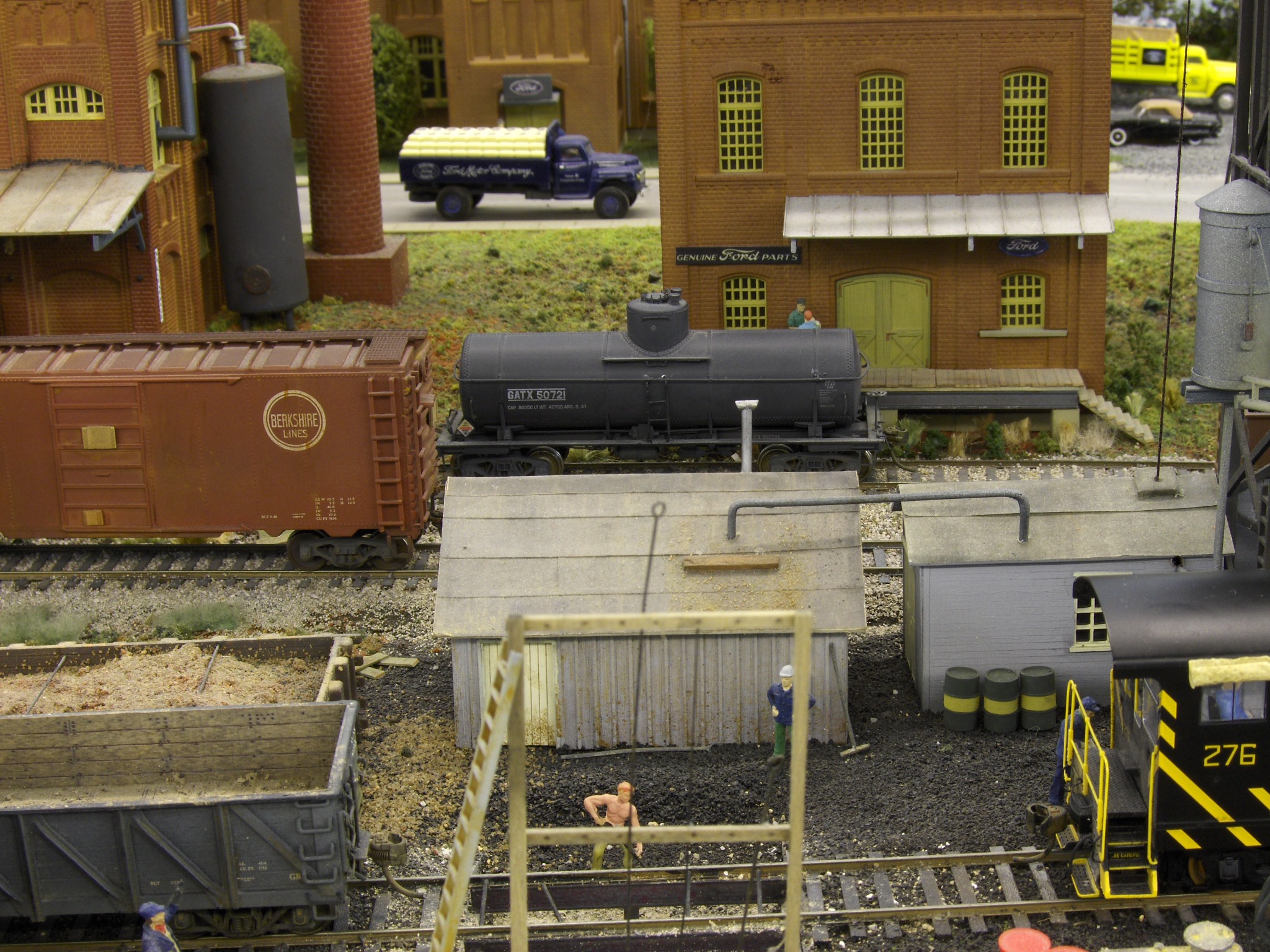 After the waybill is turned to the next location, the tank car is switched at Bluff City Yard in Memphis and put on a Frisco train headed to Arkansas. It winds up at the Ford parts plant in West Memphis, Arkansas.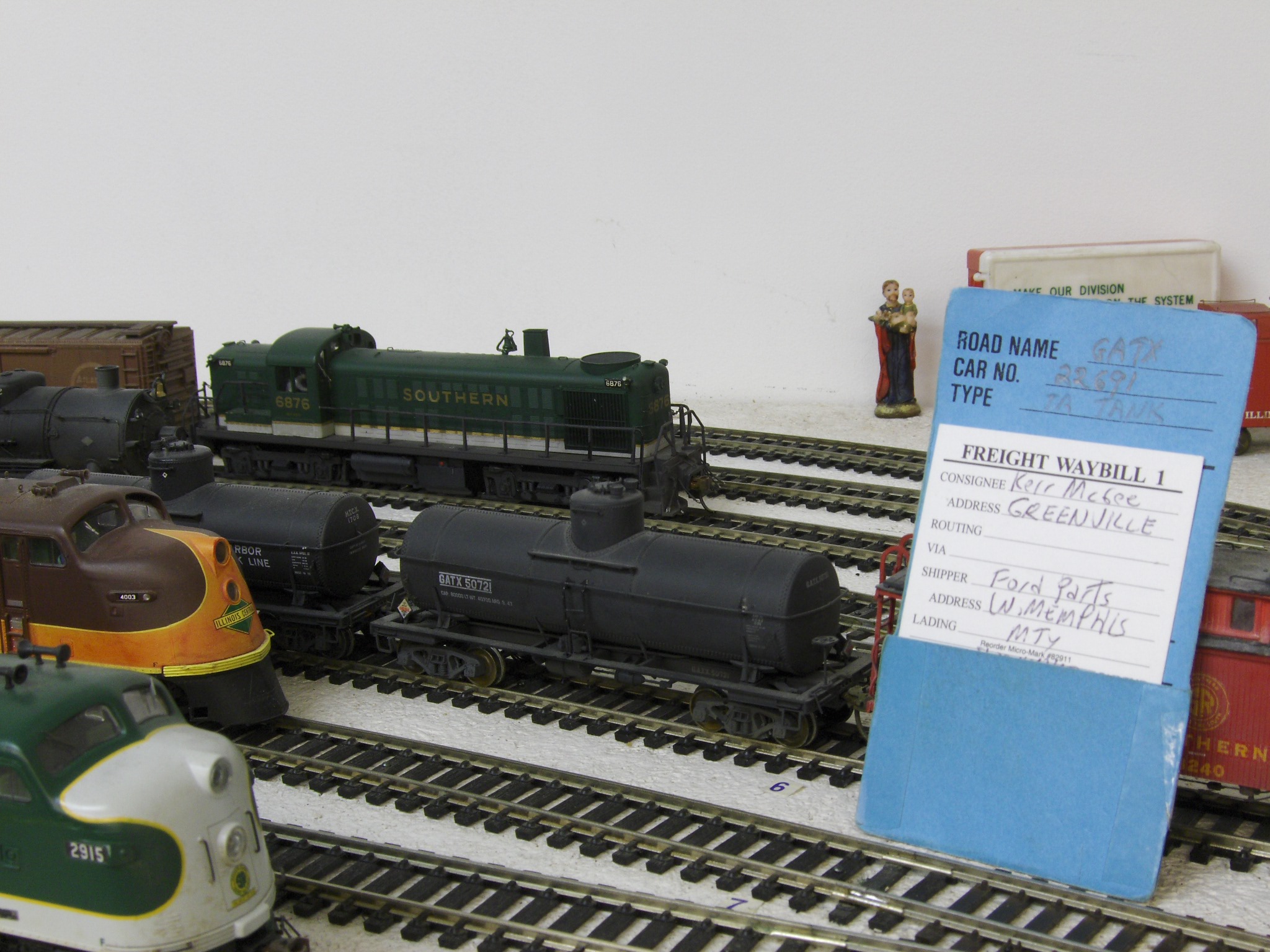 After the car is unloaded at the Ford plant it heads to Greenville, Mississippi staging. But before that it was switched from a Frisco train into a Southern train at the main classification yard in Memphis. In my run again on the next operating session, it may remain in storage if this train is not on the schedule for the next session. A staging yard represents locations off the layout i.e. the rest of the world that is not modeled. This avoids the train set mentality of running a train in a circle. Cars move across the railroad and do actual work by moving material from one location to another.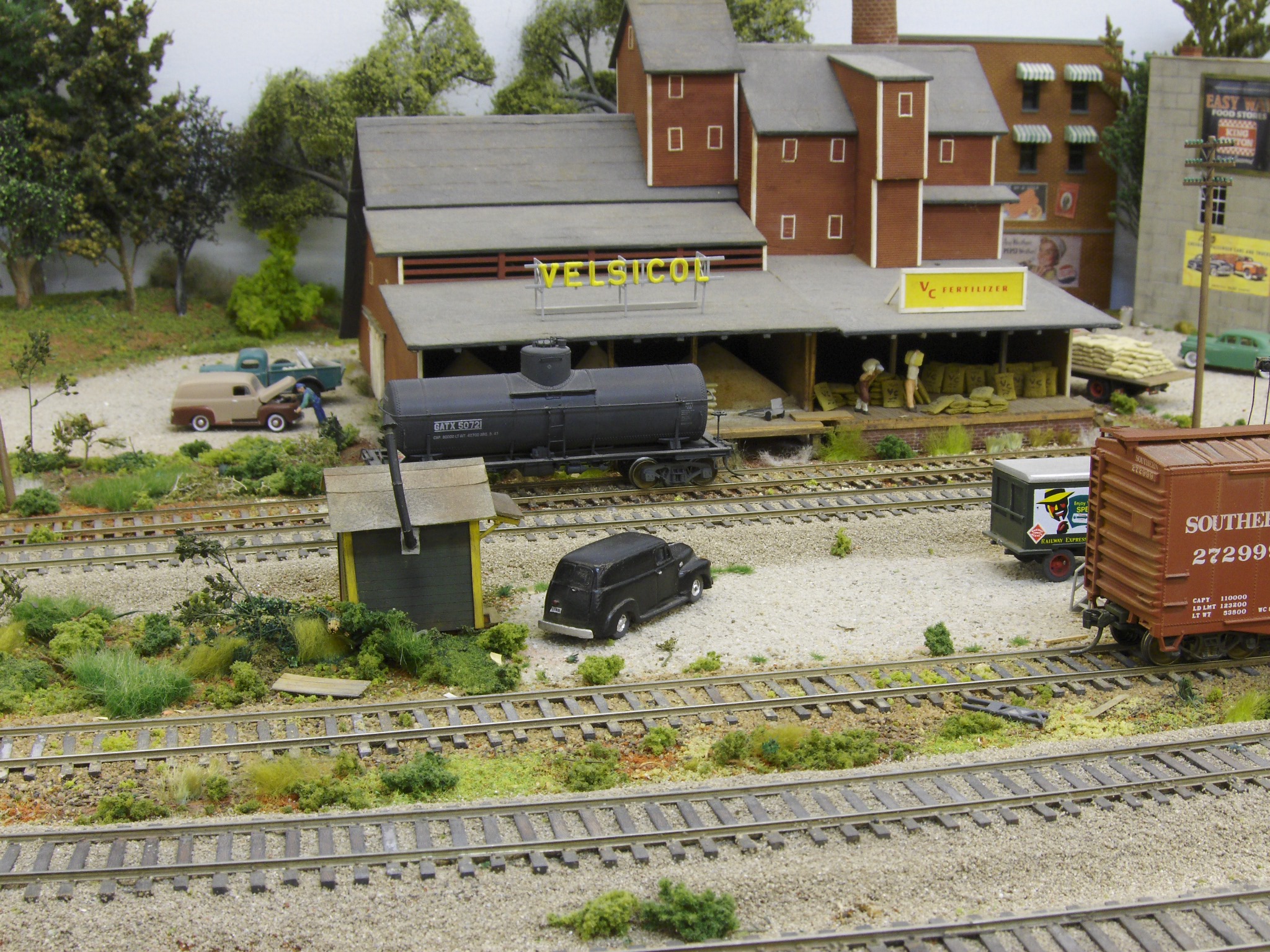 When the waybill is turned the next session finds the tank car spotted at the VC Fertilizer plant in Somerville, Tennessee. It will be unloaded and then moved during the following operating session. There are other methods of car forwarding including hand written switch lists and computer controlled routing, but I've found that keeping things simple with printed waybills works for me.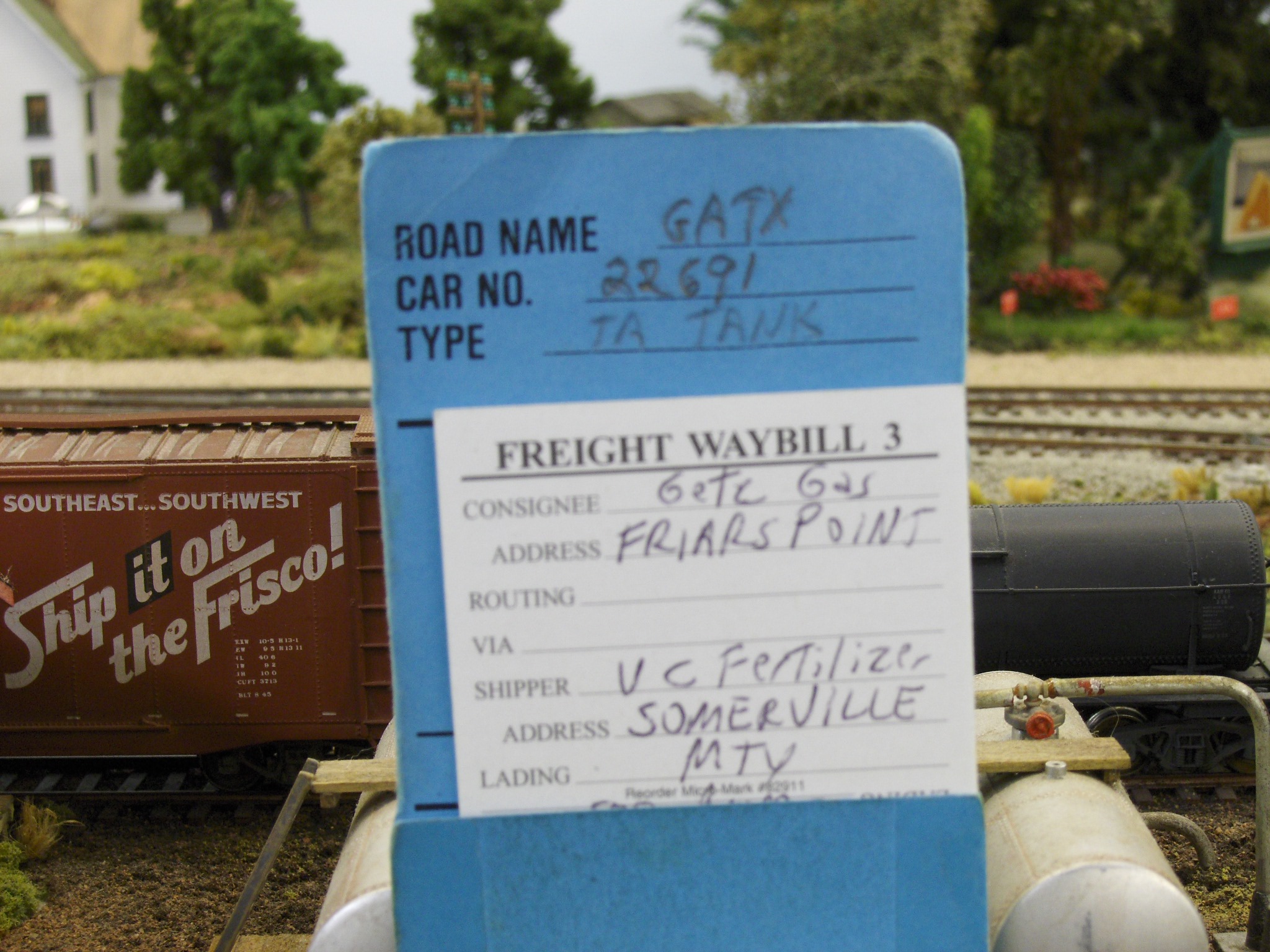 Finally after at least 4 operating sessions the tank car winds up again at Getz Gas where it started. There is more information you can add to the waybill if desired. But I've found that operators don't really care too much about those additional details. They simply know that the car is at "A" and must be moved to "B".
Have something to add to the story? Leave a comment or connect with us on Facebook.