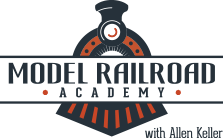 Start Improving Your Model Railroading Skills Today
NEW VIDEOS Get the latest modeling videos delivered right to your inbox every week.
INDUSTRY UPDATES What's going on in the wide world of model railroads? We give you the inside scoop.
IT'S FREE! This one's a no-brainer! Our experts demonstrate techniques for all skill levels.