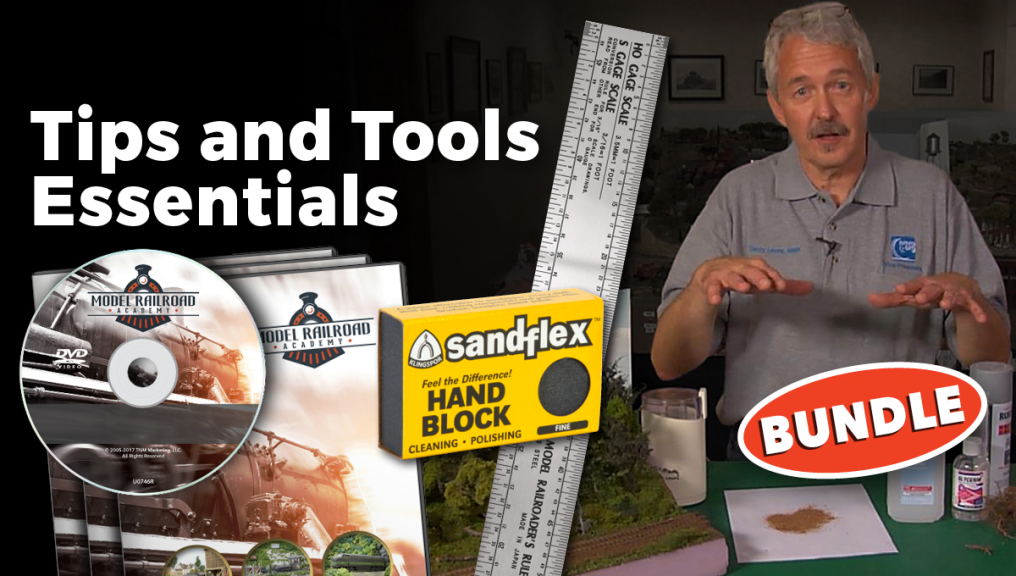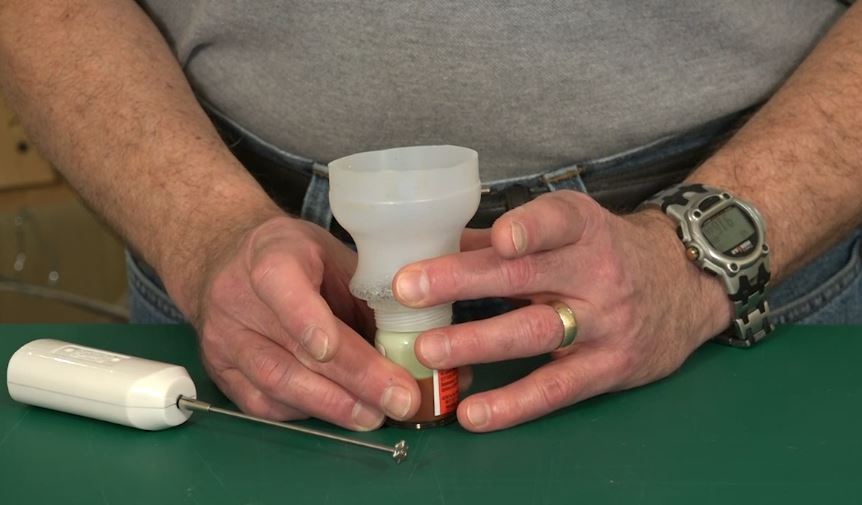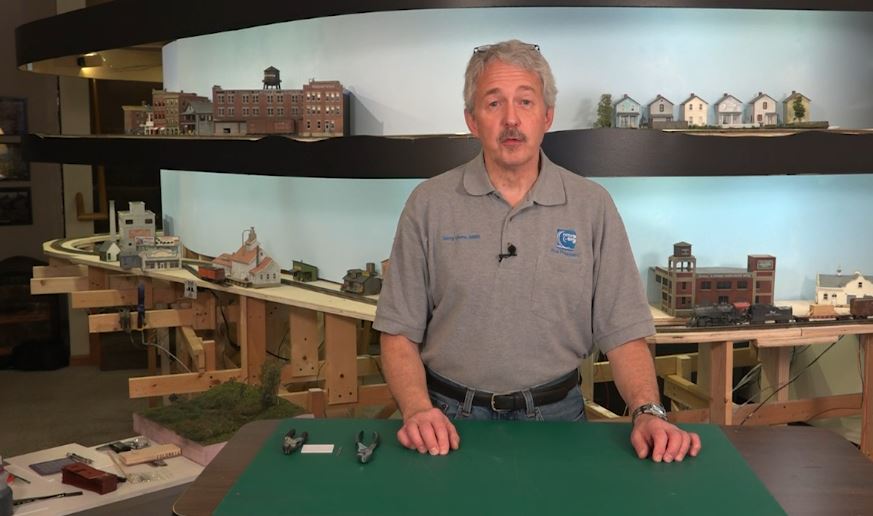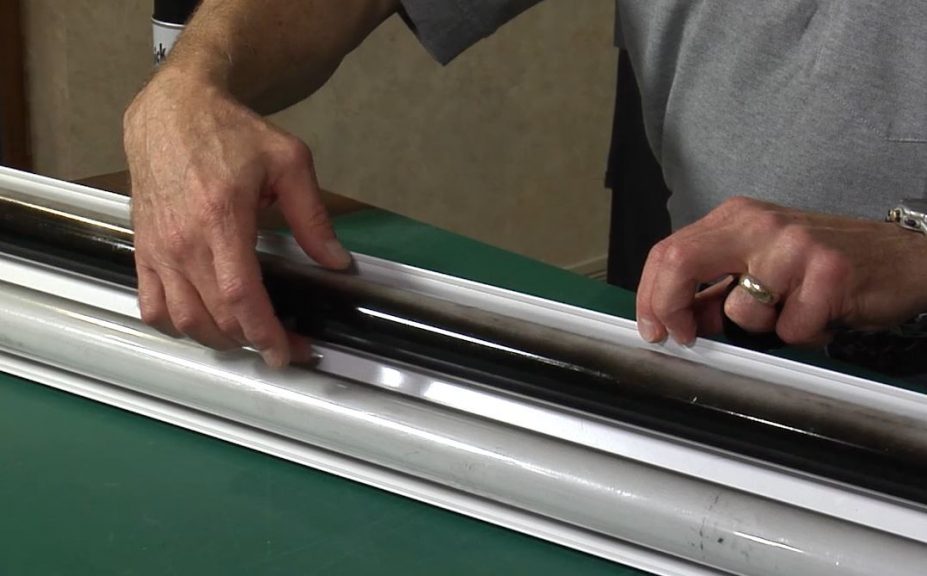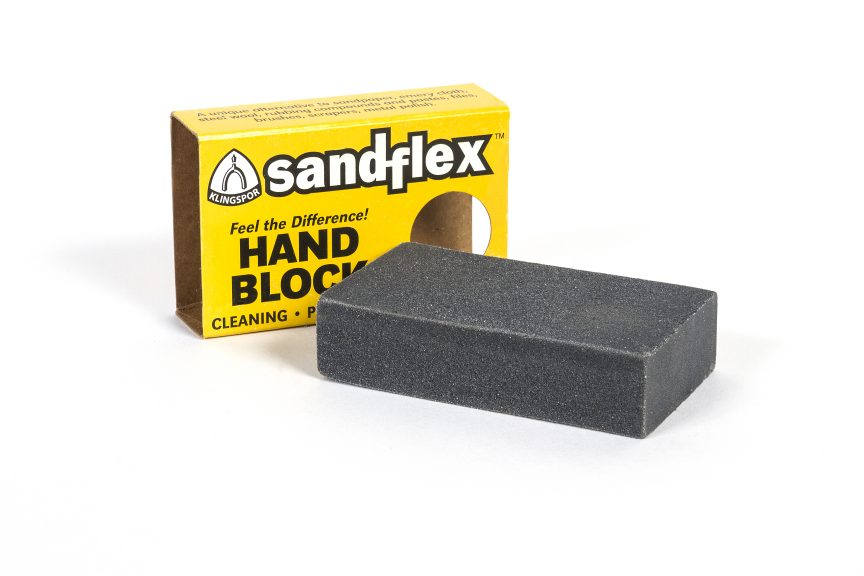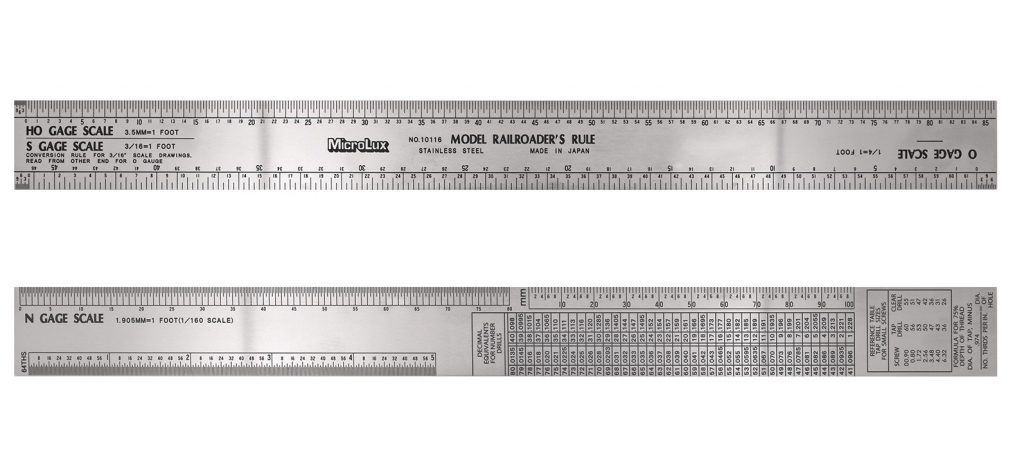 Tips and Tools Essentials 3-DVD Set with 2 Tools
You Save 55%
U0027Q
Description
Bundle: Tips and Tools Essentials 3-DVD Set with 2 Tools
With all that goes into creating a great model railroad layout, there are countless tips and techniques that you can use to help in the process. In this great 3-DVD set, you'll see and learn MANY great tips. You'll learn techniques for creating scenery, weathering tools, organizing your workbench, working with glue and Epoxy, installing trees, cleaning wheels on your rolling stock, and much more.
This bundle will include the 3 DVDs noted below, covering 188 minutes of instruction and tips. PLUS, you'll also receive a stainless steel ruler and an abrasive pad. These products have a total value of $23 on their own.
Quick Tips for Every Modeler – 65 minutes
Model Railroaders can never get enough good tips for their layout and we have them here for you. Whether you are an advanced modeler or just beginning, or if you have a finished layout or just starting out, these are tips you can use. Gerry Leone shares a plethora of tips for creating scenery, weathering, tools, organizing your workbench and more!
Terrific Tools and Tips – 62 minutes
Model Railroaders love tools. Especially when they have the right tool for the right job. NMRA Master Model Railroader, Gerry Leone shows you a variety of specialized tools. These tools are fairly inexpensive, easy to use and a must have for every serious modeler. Gerry also gives great tips for working with CA & Epoxy, installing trees, cleaning wheels on your rollingstock and much much more!
Best Tips of Great Model Railroads – 61 minutes
Take a ride with us and learn all the best and most helpful tips and tricks to create your own great model railroad! This video gives an overall look into how to make your railroads unique.
Bright Bar Abrasive Rubber Bar ($9 Value)
Abrasive impregnated rubber bar cleans model railroad track for better electrical conductivity. Also removes rust and tarnish on all metals and de-glosses plastic gently. 2 inches x 3 inches x 3/4 inch. 240 grit.
Stainless Steel 12″ Railroader's Ruler ($14 Value)
Model Railroader's Ruler has scale graduations in HO, O, S and N gauge, plus inch and millimeter calibrations. Also includes a decimal equivalent chart and reference table on the opposite side. A versatile ruler for the model railroader. This product is 1 inch wide x 12 inches long and Stainless steel.