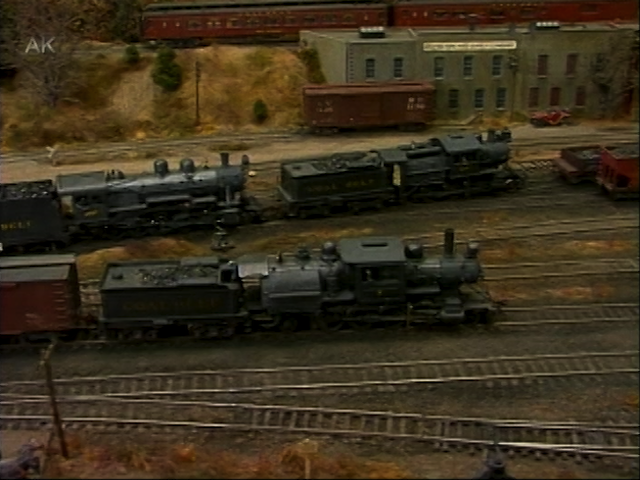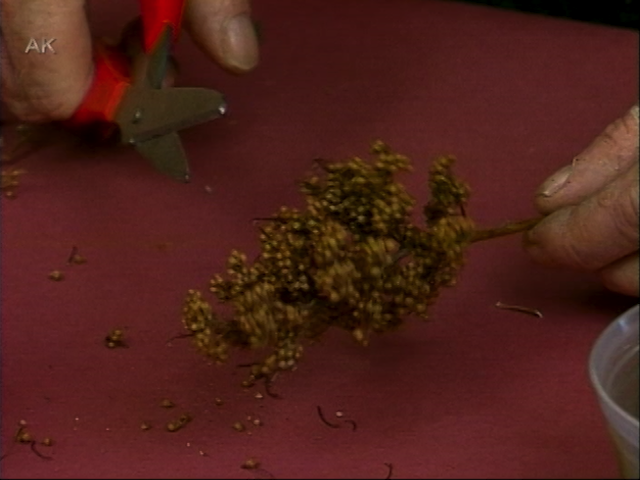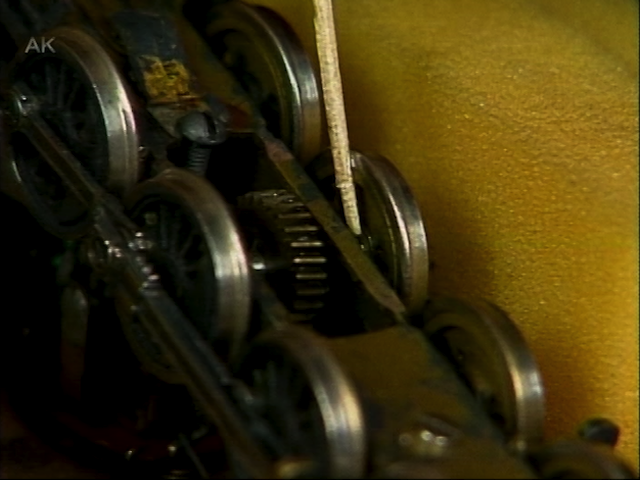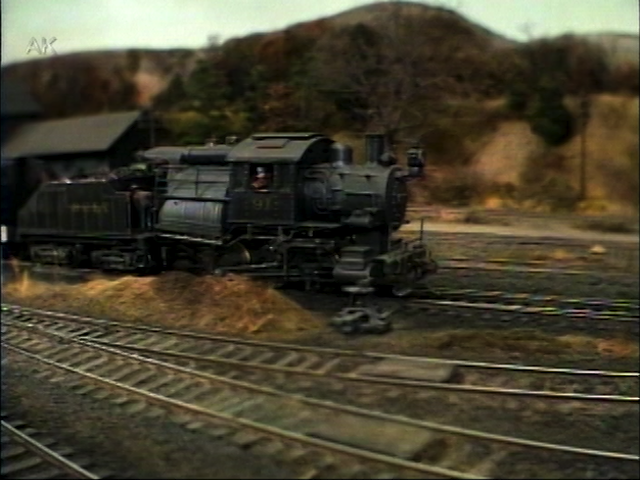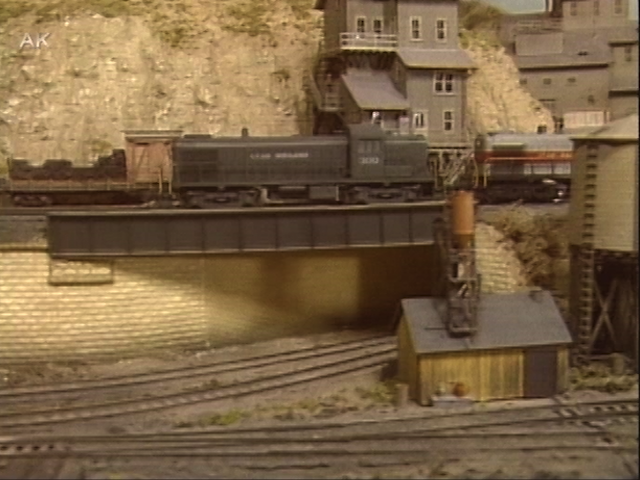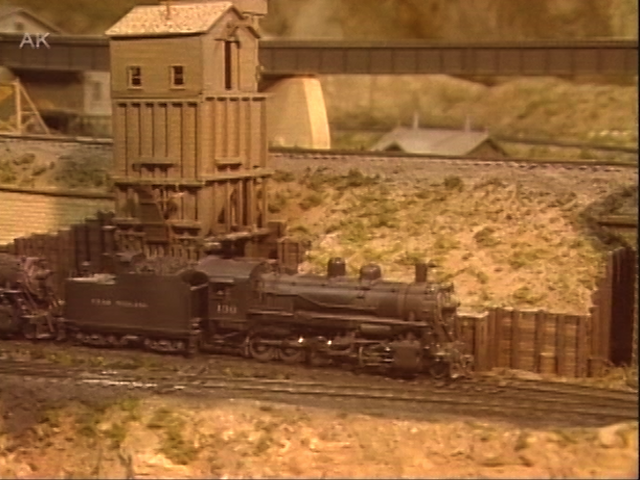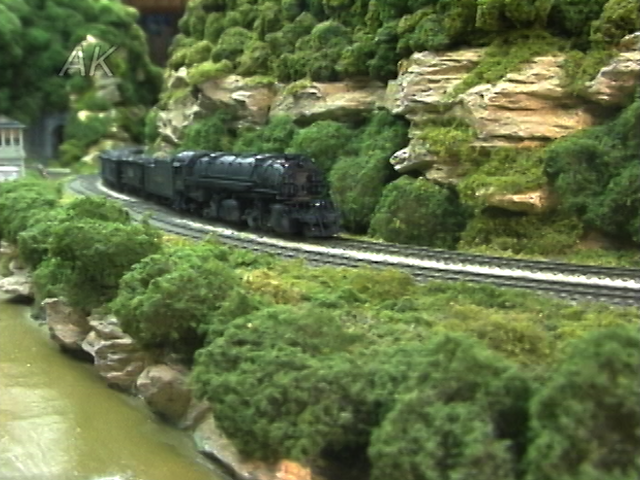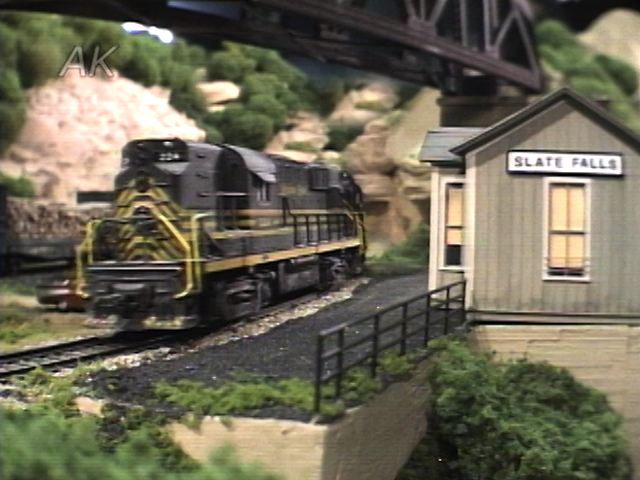 Coal Emphasis 5-Download Set
You Save 75%
U0826U
Description
5-Download Set: Coal Emphasis
Modelers have long had a fascination with coal mining! Mountains, steep grades, small cars, geared locomotives and funky buildings have only added to the mystique. Marshaling yards, gritty surroundings and company houses built next to coal mines and processing plants help convey the overall atmosphere of backwoods mining. Helpers are a way of life in mountainous terrain as are flimsy trestles and small shacks clinging to steep mountain slopes. You are sure to get some new ideas from these excellent modelers. 286 minutes.
Al Lindop's Utah Midland Railway – 51 minutes
The Utah Midland of Al Lindop features the dry look of the Utah high country. Al has beautifully modeled a 20 mile coal hauling railroad that's based on the Utah Railway. This HO layout features beautifully detailed steam engines and first generation diesels pulling long strings of hoppers through Spring Canyon and over high trestles. Al will even tell you how he weathers his extensive hopper fleet. The gorgeous canyon scenery goes from knee level to above eye level, and the scenes from onboard the train will take your breath away! Al does not use any rock castings for his sandstone cliffs. Every rock face is carved in place, and Al will show you how he does it. You're sure to enjoy the special segment covering all train action on the Utah Midland from dawn to evening. This is a truly super layout with structures built in place to fit the steep mountain terrain.
Tony Koester's Allegheny Midland Railroad – 58 minutes.
Join us as we take a trip through the high mountain rails of West Virginia to explore Tony Koester's unique model of Allegheny Midland Railroad. Tony's scale model still stands as one of the most ambitious model railroads the world has ever seen. Follow along and learn about methods of modifying common plastic kits into one-of-a-kind structures and much more!
Bill Henderson's Coal Belt Railroad – 59 minutes
Bill Henderson's Coal Belt Railroad is a free-lanced version of several eastern roads including the Reading and Delaware & Hudson. This HO railroad represents Pennsylvania in 1910, an era that appealed to Bill because he loves Camelback locomotives. Even though the space for the layout is only 8 feet x 20 feet, Bill has built an exceptional railroad, proving that everybody has room for a layout. Bill will show you a weathering method that doesn't require an airbrush, how to create fabulous foreground trees and dense ground cover, how to paint a backdrop, and how to maintain locomotives.
Jim Hertzog's Reading – 59 minutes
Jim Hertzog's "Reading Line" runs thorough the Pennsylvania coal fields in the mid- 1950s. This HO railroad interchanges with the Pennsy and the Lehigh & New England and serves 12 coal mines and processing plants. Because this is mountain railroading, the grades are steep and require helpers. The Reading was carefully designed to get the maximum use out of a 30×40 foot basement. Jim has captured the gritty look of Appalachian coal mining. He will show you how to understand a colliery, make concrete roads, weather cars, make trees and use fascia lettering.
Harold Werthwein's Erie Railroad Wyoming Division – 59 minutes.
Harold Werthwein's Erie Railroad is one of the largest HO layouts in the country at 85X30 feet. Now he has added a new coal route above the original layout that we documented in Vol. 18. It's the Wyoming Div. with three coal branches. In this show we follow the new line from Port Jervis to Lackawaxen, where it interchanges with the Erie's Delaware Division. Harold enjoys modeling coal mines and coal trains using the original Erie timetables. He will show you his coal mines, how to use prototype paperwork, block trains for operation and operate less than carload freights.