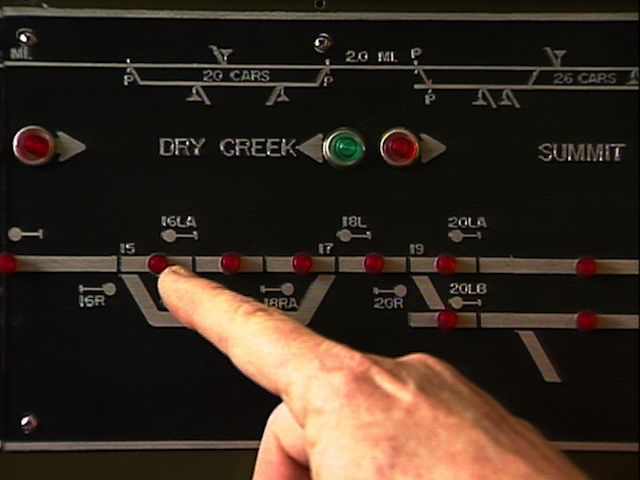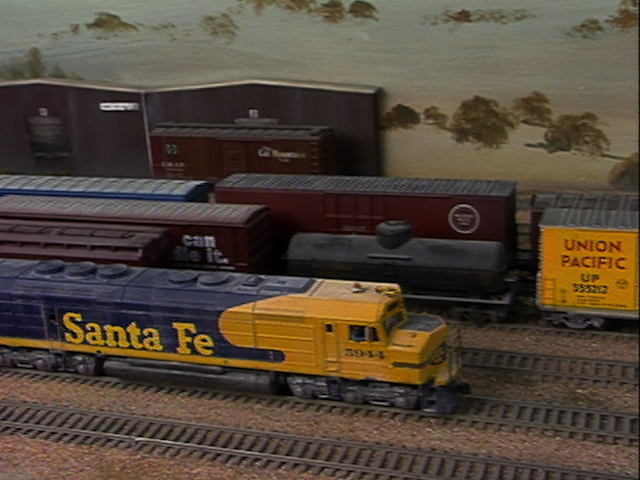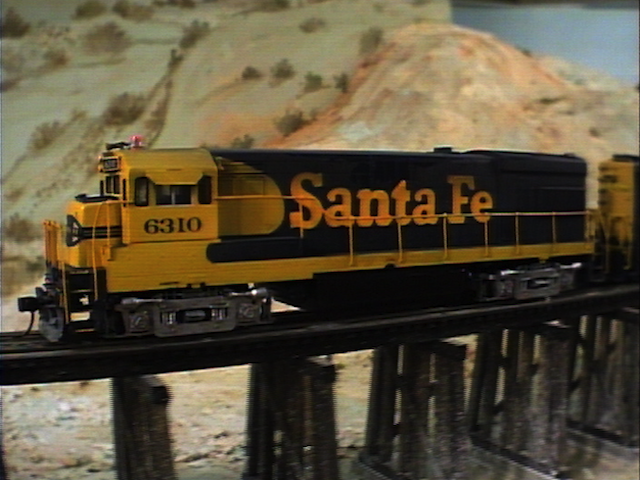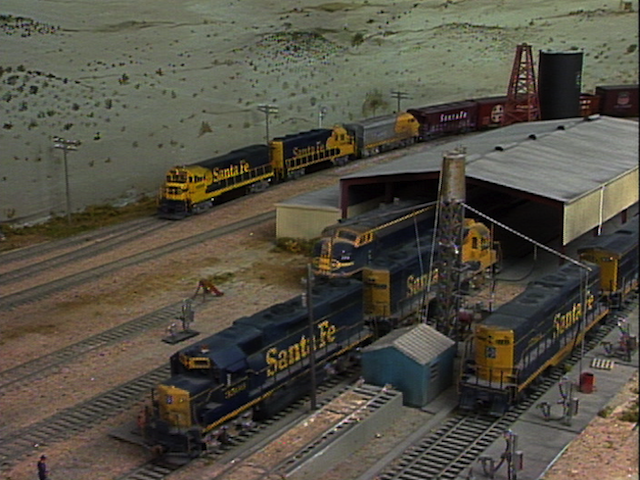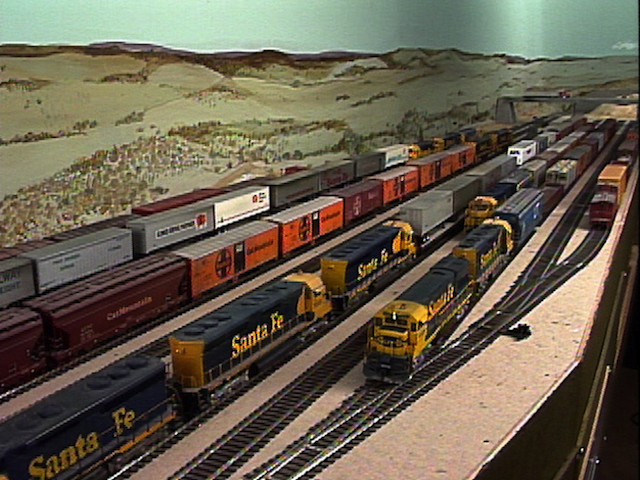 David Barrow's Cat Mountain & Santa Fe Video Download
You Save 75%
U0761U
Description
Video Download: David Barrow's Cat Mountain & Santa Fe
Allen Keller's Great Model Railroads Volume 17
David Barrow's Cat Mountain & Santa Fe represents the embodiment of 25 years of planning and designing the ultimate linear walk-around trackplan. The HO scale Cat Mountain gives operators the feeling of actually traveling with their trains because the construction of the room and layout block everything but only a small part of the railroad at a time.
David has continually modified the railroad and the room when a better idea came along. He now believes modular construction, even for a permanent layout, is the best design method because it forces the builder to create a sincere trackplan with the train only passing thru a scene once.
David will show you his method of creating the dry, barren scenery of west Texas where the Cat Mountain replaces the Atchison Topkea & Santa Fe. And since operation is the main reason for the Cat Mountain, David will share with you some of the materials you need to create a successful, realistic operating session.
The CM&SF is a Great Model Railroad because David's expertise as an architect has given him the freedom to incessantly refine his ideas of the perfect railroad trackplan.
Chapter Topics:
Touring the Cat Mountain & Santa Fe
Mesa
Cat Mountain
Dry Creek
Ellison
Gravity
Allen
East Hill
Operations on the Cat Mountain and Santa Fe
Owner Inspiration & Techniques
Planning and Inspiration
Enlarging the Room and Redoing the Track Plan
Architecture of Model Railroads
Module Construction
Operating Scheme
Staging Yards
Designing a Railroad
Preparing for an Operating Session
CTC Board and Signaling Systems
Developing the Hobby
Questions from other Model Railroaders
Weathering
Plastering, Painting, and Decorating Scenery​
Watch a preview of this Video Download below: