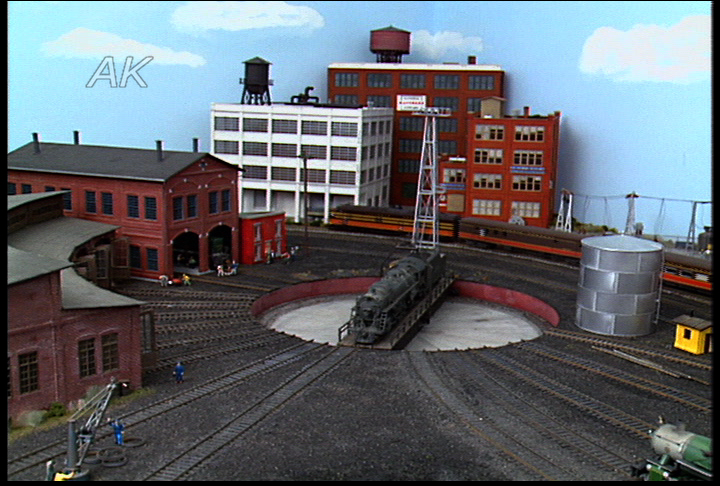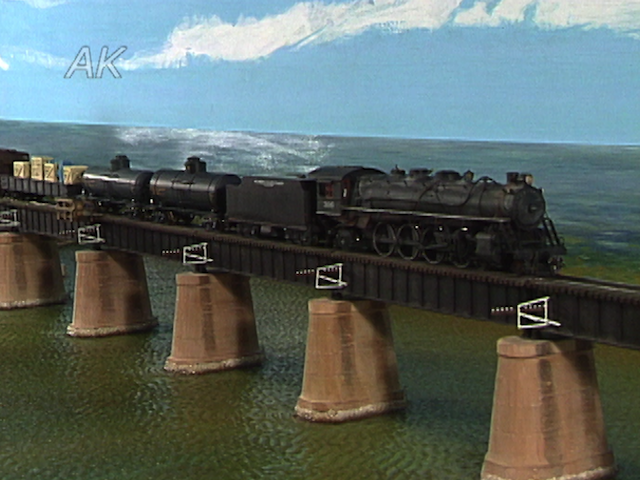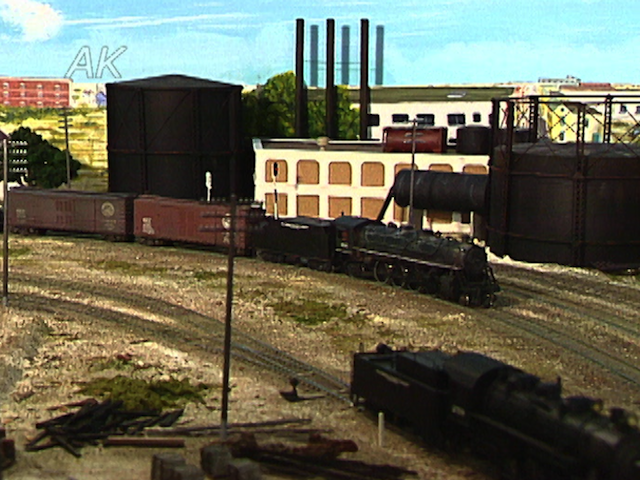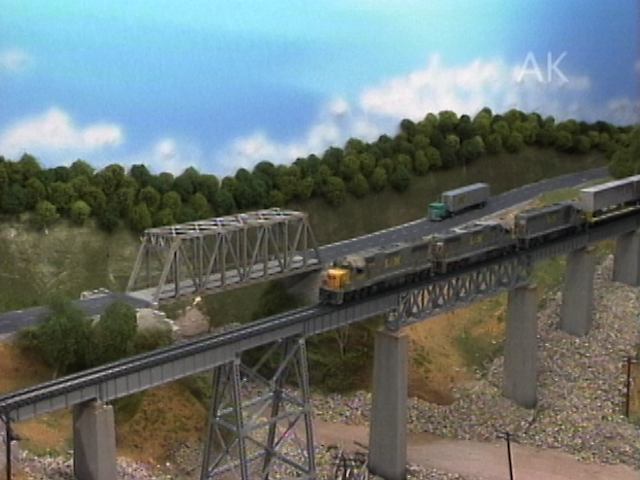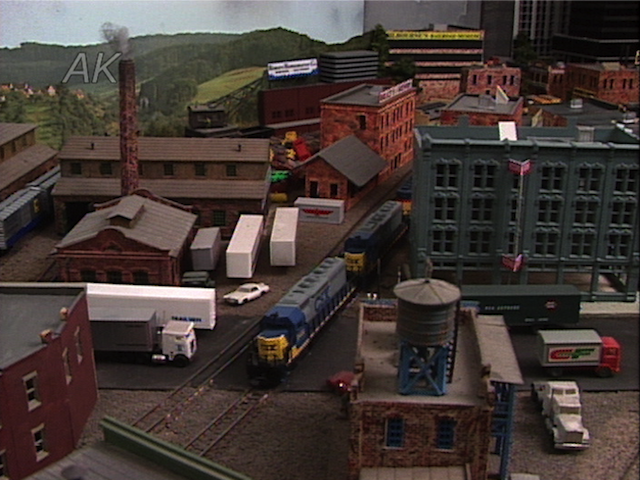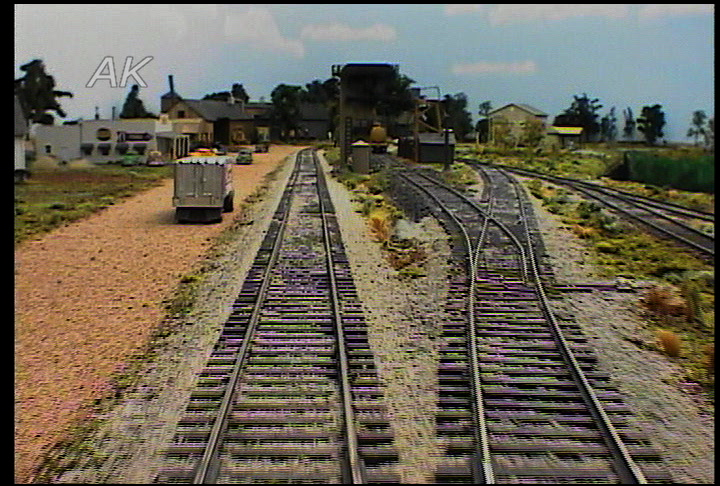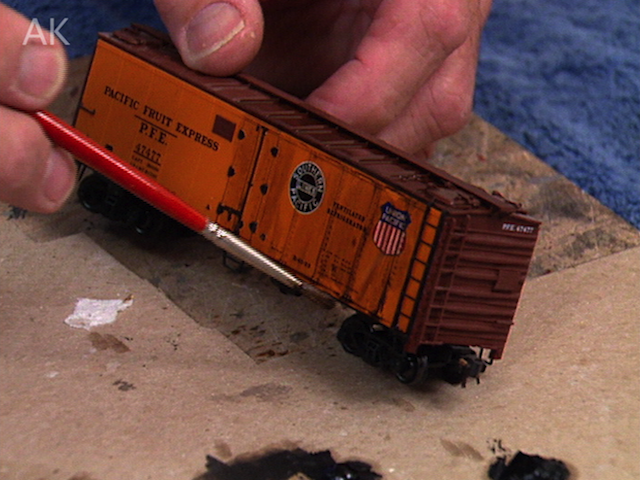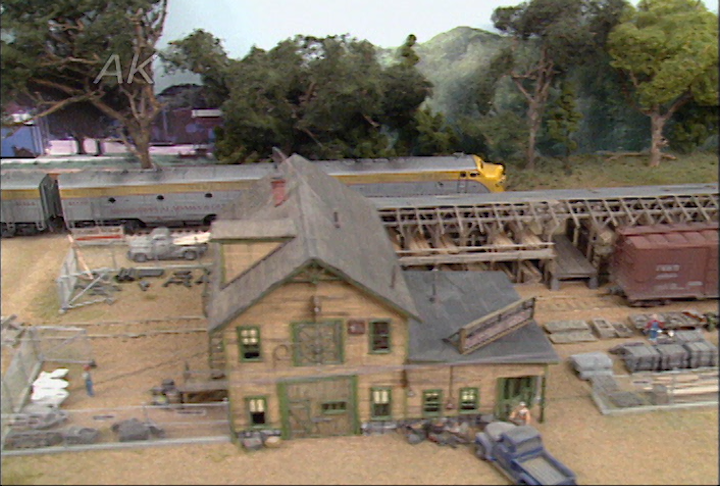 Southern Railways 7-Download Set
You Save 75%
U0816U
Description
7-Download Set: Southern Railways
These videos feature an emphasis on southern locales. The South provides plenty of potential for urban and rural scenes. You can have mainline and backwoods operation running through flat lands or mountainous terrain, giving you the best of both worlds. 415 minutes.
Rick Rideout's L&N Henderson Subdivision – 59 minutes
Rick Rideout's L&N Henderson Subdivision is big-time modern railroading with a single track main protected by Centralized Traffic Control. The 35×70 foot HO layout re-creates the line between Evansville and Nashville with connections to Chicago and St. Louis. This area is noted for its heavy bridge traffic between the North and the South. This is a railfan's railroad designed for up-close viewing of all the action. Rick has built operating searchlight signals so operators can work their assignments with minimal direction from the dispatcher. Signals, detection circuits and the fast clocks are controlled by a computer that also checks on the condition of all switch machines and track power circuits. Rick will show you his unusual method for building sub-roadbed, how to kitbash structures, and how to use fiber optics for signals. You'll enjoy Rick's use of a walkaround trackplan to achieve maximum operation, and learn from the innovative methods that make the L&N Henderson Subdivision a Great Model Railroad.
Monroe Stewart's Hooch Junction Railroad! – 60 minutes
Monroe Stewart's Hooch Junction is an Appalachian coal hauler with a special emphasis on water scenes. The N scale layout features CSX and Norfolk Southern trains paralleling each other from east coast harbors to the coal fields. Even though the layout has about 2,000 feet of track, the fabulous scenery is not crowded. The layout is never static, more water scenes seem to pop up in the aisles and even structures are updated with urban renewal. Monroe will show you about painting and ballasting track, using common household items for details, planning structures, and painting realistic brick buildings. Monroe believes anybody can build a large dream layout like the Hooch Junction if they take the time to learn from others.
Allen Keller's Bluff City Southern Part 1 – 60 minutes
Allen Keller's Bluff City Southern is set in the area around Memphis of 1950 when cotton was king. He models 5 railroads- Illinois Central, Frisco, L&N, Missouri Pacific and Southern-that helped make the city a major distribution center for the Mid-South. The HO scale BCS is filled with deep scenes that are highly detailed. Allen tries to embellish the interesting qualities of a scene while de-emphasizing the dull parts. The railroad and its scenes are a way for Allen to re-capture his childhood in Memphis of the 1950s. He's captured the look of hot, vast fields, slower paced rural living, poor but proud sharecroppers, and magnificent mansions of the antebellum South.
Cal Winter's Florida East Coast Key West Extension – 59 minutes
Cal Winter's Florida East Coast Key West Extension is facing bankruptcy as the depression spreads. But in January of 1930 the road is enjoying enough tourist and freight traffic to and from Cuba to keep the company afloat. This HO scale re-creation of the FEC was built by Railserve's Ross and Gail Allen and represents the line from Miami to Key West. The route required 33 bridges, fills and lots of water to preserve the memory of the prototype's engineering marvel. This double decked layout fits into a single car garage with the staging yard in another garage. The railroad is operated by 10 to 12 people using timetables and consists from January of 1930. Cal tries to duplicate the actual movement of freight between the Keys and Miami. The Florida East Coast is a thoroughly researched effort to keep the memory alive of an unusual railroad that existed mainly for the winter produce and tourist season. Even though Cal is preserving the FEC in miniature he says a model is at best a representation of real life. You will learn about lighting a double deck layout, grinding waves into seawater, casting piers, and removing factory lettering from cars.
Bob Lawson's Southern Railway – 60 minutes
Bob Lawson's Southern Railway in Kentucky is a vision of small town Appalachia with coal mines, mountains and trees. Bob is an architect, engineer and builder who is known for creating dioramas that tell stories of life in the late 40s and early 50s. These highly detailed scenes are then added to his HO layout making it a great place to sit back and watch the trains roll. He was fond of the Southern as a youngster and later wound up working as a car designer for the road. He also re-built and operated the Southern Iron and Equipment Company's car shops where he designed many of the SEICO freight cars. So he could be the ultimate nitpicker, but he's not. Bob thinks the overall feel of the railroad is much more important than precise accuracy, and he looks for details that add to the mood of a scene. The Southern Railway is full of eye-catching scenes based on years of observation, notes and photos. Most of the structures are scratchbuilt. Bob will show you how to build dioramas to fit the layout, weather cars with oil paints, and build scenery with cloth, Styrofoam and ground foam.
Cliff Powers' Mississippi, Alabama & Gulf – 58 minutes
Cliff Powers' "Mississippi, Alabama & Gulf" covers a rarely modeled part of the country, the South. His gorgeous HO layout runs from Meridian, Miss. to New Orleans in 1955. This railroad is a tribute to small town life with all of its mini-scenes. The MA&G is two decks now, but when finished it will have 3 decks. All of this is in a 14×32 foot portable building in his backyard. Cliff uses a double track helix to reach the different levels of the railroad. He will show you how to create plowed fields, make fence posts, customize buildings and make realistic looking rusty roofs
Allen Keller's Bluff City Southern Part 2 – 59 minutes
Allen Keller's "Bluff City Southern" operates throughout the Mid-South in 1950 This HO railroad provides interchanges in Memphis for the IC, the Frisco, the L&N, the Southern and the Missouri Pacific. Allen has captured the look and feel of the South by creating scenery with lots of trees, fields and undergrowth. He considers the BCS to be a time machine that recreates as realistically as possible a simpler time. Allen will show you some tings he's learned after 40 years in the hobby, plus hot to make a cotton field, stage urban buildings and build a swamp.