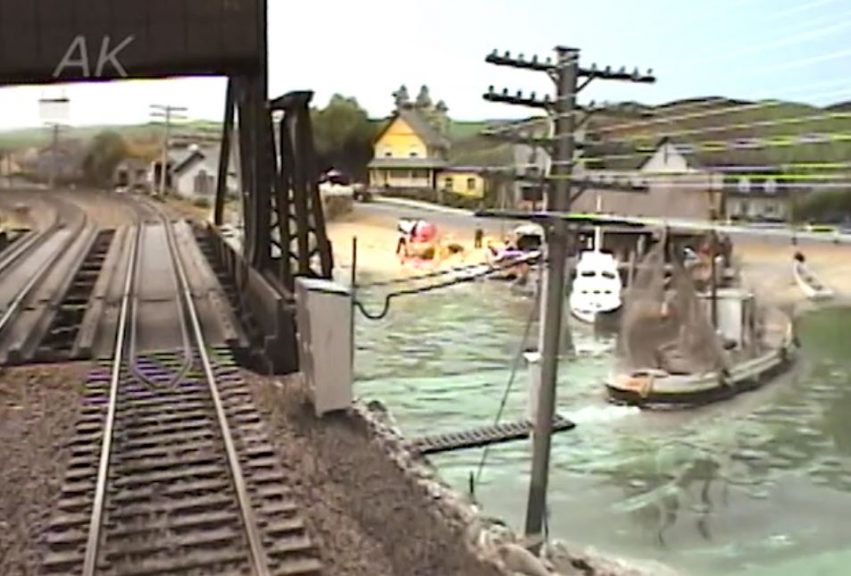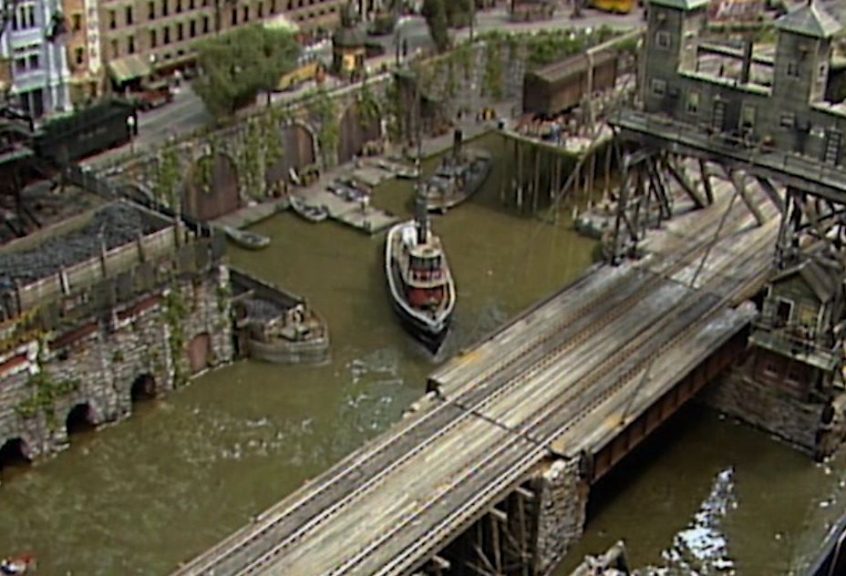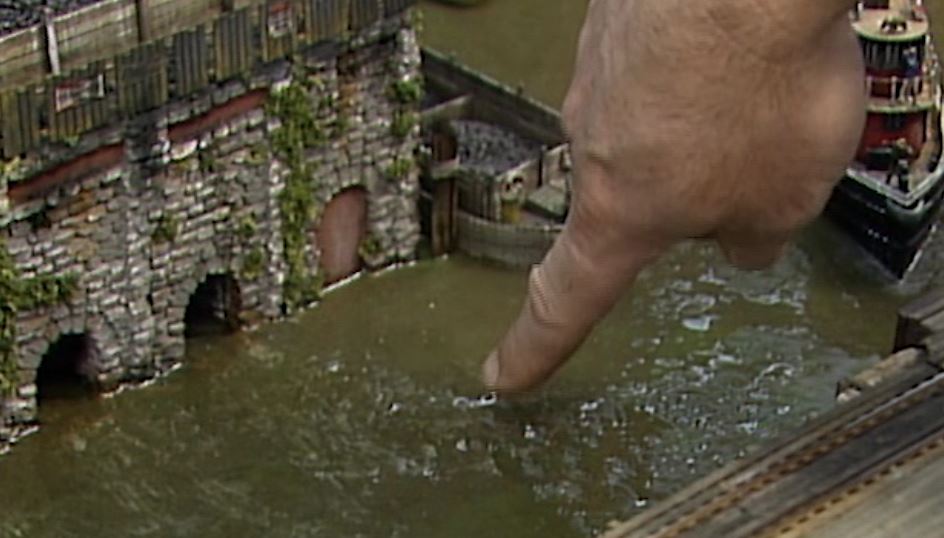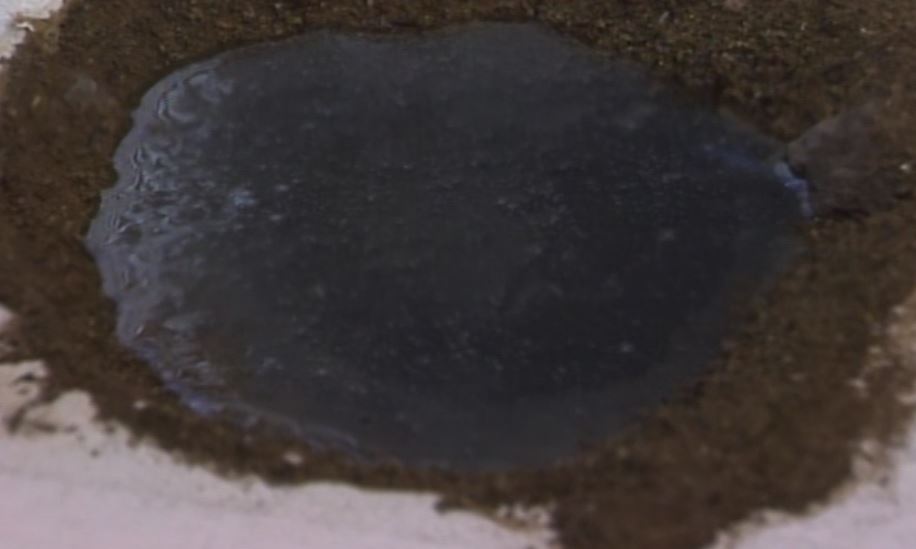 Water Scenes 6-Download Set
You Save 75%
U0821U
Description
6-Download Set: Water Scenes
Adding a body of water to your railroad can easily add to the feeling of distance between scenes. The water will distract the viewer from the reality of limited space. These videos will show you how others have made some realistic looking rivers and lakes. 348 minutes.
George Sellios' Franklin & South Manchester Part 1 – 58 minutes
The Franklin & South Manchester, one of the greatest model railroads ever built, is the creation of professional model builder George Sellios. Because of George's talents you'll see something new each time you watch this fabulous program. You'll tour the layout behind a Mogul powered passenger and a Mountain powered freight, from one end of the 22 x 7 foot layout to the other. Although the F&SM is HO scale, George Sellios, the owner of Fine Scale Miniatures, has created a railroad that exists as surely as Chicago or New York did in the 1930s.
Bob Brown's Tuolumne Forks Railroad – 58 minutes
Bob Brown's Tuolumne Forks Railroad combines the charm of a logging and mining operation with the passenger traffic of a tourist line. This free-lanced On3 railroad is justifiably famous among the narrow gauge faithful. When he's not working on the railroad, Bob is the editor of the Narrow Gauge & Shortline Gazette, a magazine noted for top quality modeling. Bob and the magazine are responsible for developing a worldwide fellowship of fine modelers. Because narrow gauge modeling is so appealing, Bob has devoted his life to it. The Tuolumne Forks is an operating diorama that showcases Bob's extraordinary eye for color and detail. The structures, scenery, locomotives, and rolling stock all have the quaint look so important to narrow gauge modeling. And he'll share some of these techniques with you. You'll learn about making detailed clutter, pouring epoxy "water", handlaying track, and staining and painting. The Tuolumne Forks is a Great Model Railroad because of Bob's ability to see the detailed clutter of life as art, and his expertise to create scenes that stay in the mind's eye.
Bill Aldrich's New York, New Haven and Hartford – 58 minutes
Bill Aldrich's New York, New Haven & Hartford Railroad is a memory machine for the halcyon days of New England railroading -a time when Bill, his relatives and friends worked along the Shore Line. Half his life was spent with the New Haven first as a passenger and then as a consultant and finally as member of the board of directors. Thus, he had access to a lot of research material that he's used to reproduce his favorite railroad. This layout is Bill's second New Haven. His first was twenty years old when he moved and built the new version. This one was completed in only three years. The layout serves as a scenic display for his highly detailed scratchbuilt locomotives and rolling stock. He has exquisitely built most of the road's steam engines from brass after thorough research. Construction often takes 3 to 4 years. His weathering is some of the best you will ever see. The HO scale New Haven runs around the walls of Bill's 50 x 35 foot basement. The layout features heavyweight passenger trains and time freights running through Rhode Island and Connecticut in 1948. Bill will explain how he secures his flextrack with ballast only, duplicates passenger cars, creates water scenes with real depth and uses different types of signals.
Lance Mindheim's Chicago, Indianapolis and Louisville (Monon) – 58 minutes
Lance Mindheim's "Chicago, Indianapolis and Louisville" is an N scale layout that was built for reliable operation. He created the Monon as a way to have full timetable and train order operations. The railroad is based on southern Indiana in 1955 with a perfect setting of hills, realistic creeks and winter grass and trees. He uses weathering to create and enhance details. Lance, a customer layout builder, will show you how to model a creek, paint a backdrop, make convincing grass and undergrowth and cast your own shale rip rap.
Howard Zane's Piermont – 57 minutes
Howard Zane's "Piermont Division" runs through the Appalachian coal mine country of the 1950s. This is our third visit to this artistic layout. Howard has now completely scenicked the second addition and redone the original HO layout that we documented in Vol. 12. This 2850 square foot layout is one of the hobby's most important artistic achievements. The railroad has spectacular waterfalls and bridges along with mountains, mines and urban structures. Howard will show you how to make a waterfall, super-elevate a curve, add coal to a tender and make a road from cardboard.
Allen Keller's Bluff City Southern Part 2 – 59 minutes
Allen Keller's "Bluff City Southern" operates throughout the Mid-South in 1950 This HO railroad provides interchanges in Memphis for the IC, the Frisco, the L&N, the Southern and the Missouri Pacific. Allen has captured the look and feel of the South by creating scenery with lots of trees, fields and undergrowth. He considers the BCS to be a time machine that recreates as realistically as possible a simpler time. Allen will show you some tings he's learned after 40 years in the hobby, plus hot to make a cotton field, stage urban buildings and build a swamp.