I recently made an inspiring trip to the Twin Cities Model Railroad Museum in St. Paul, Minnesota, that I would like to tell you about.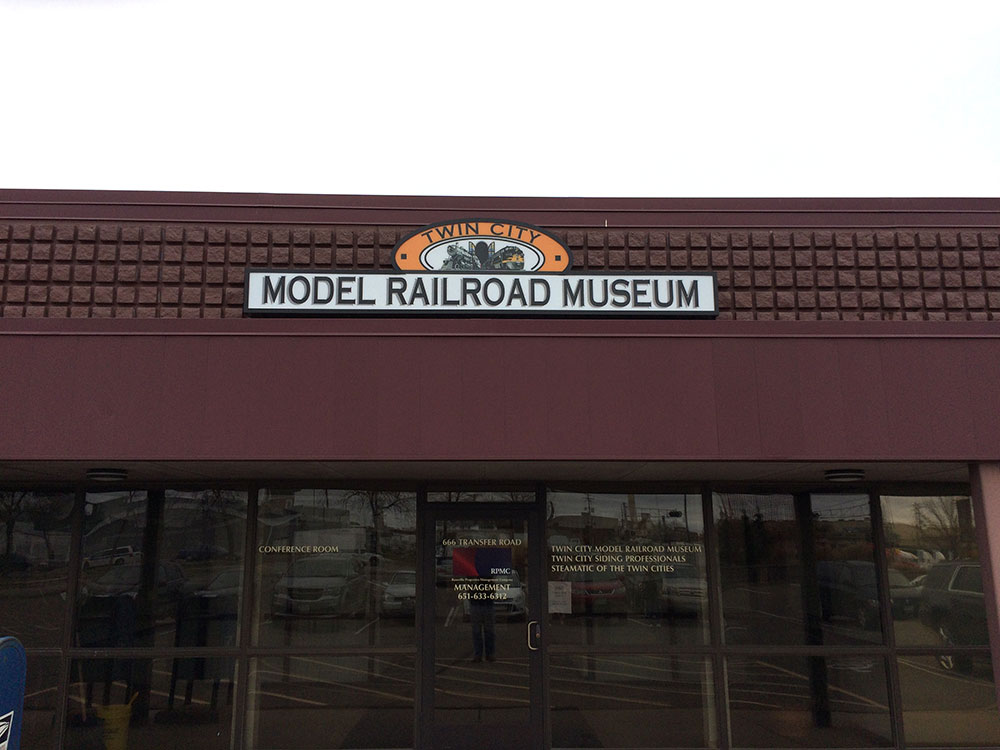 The Twin Cities Model Railroad Museum is an organization that's been in existence since 1934. At its inception it was housed in the St. Paul Union Depot which hosted the passenger trains of the nine major railroads that served the Twin Cities of Minneapolis and St. Paul. What a fine structure!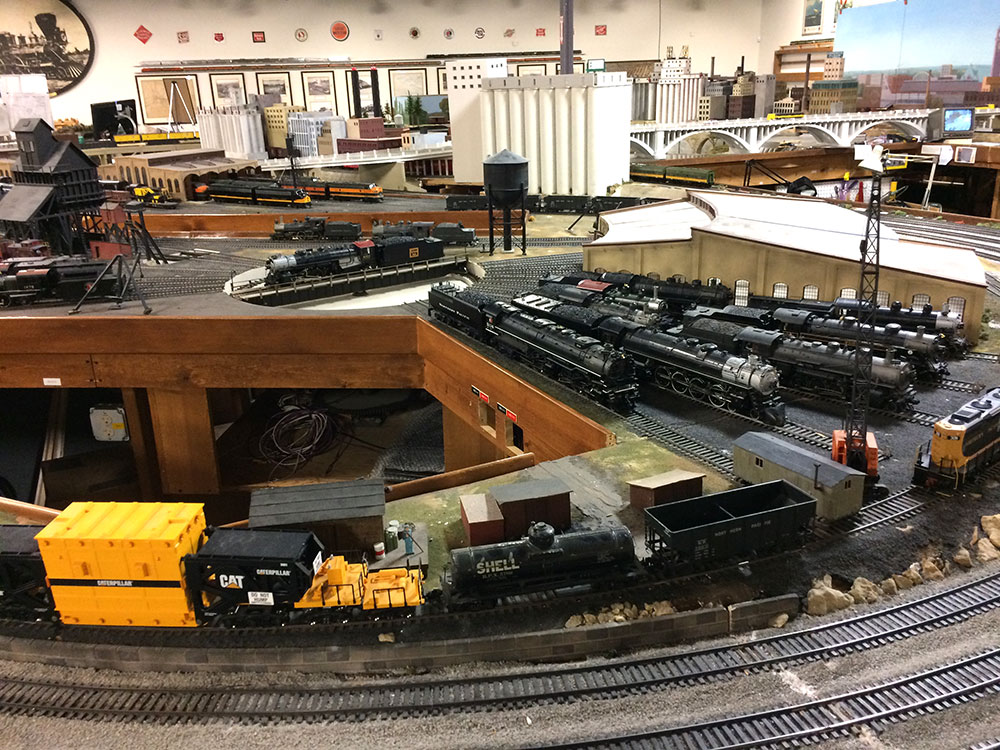 As a youngster in the early 1960s I would visit the Depot and be struck with awe by the interior of the head house with its architecture, ticket windows, and the prominent historical piece. On a display track at center was the William Crooks, a 4-4-0 built in 1861 and the first locomotive to operate in Minnesota. Wow! And, I could see trains moving past the platforms from the windows above. Can this get any better?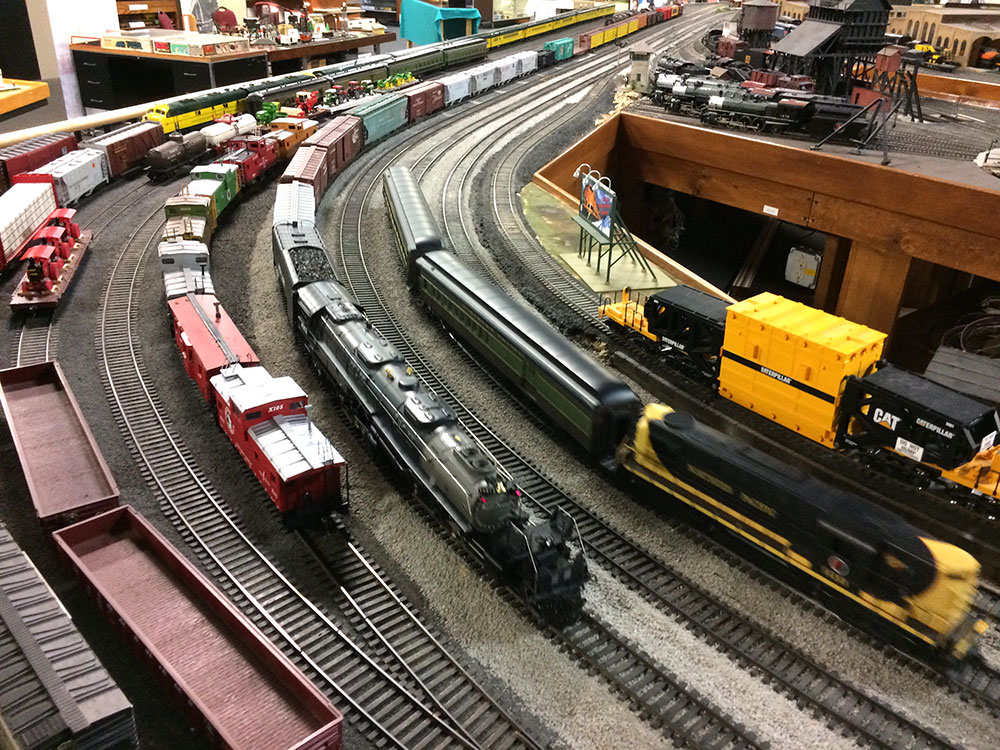 There was more though. In a large room off the waiting room was the "O gauge model railroad layout"! The layout size was impressive; the scenes were very well done and even included a trolley line. Multiple trains were always operating. Against one wall was a set of bleachers so that train fans of all ages could get a good view. What an inspiration for a young guy who wanted to operate his very own rail system! And, I'm sure many converts to the hobby walked out of that room, young and old.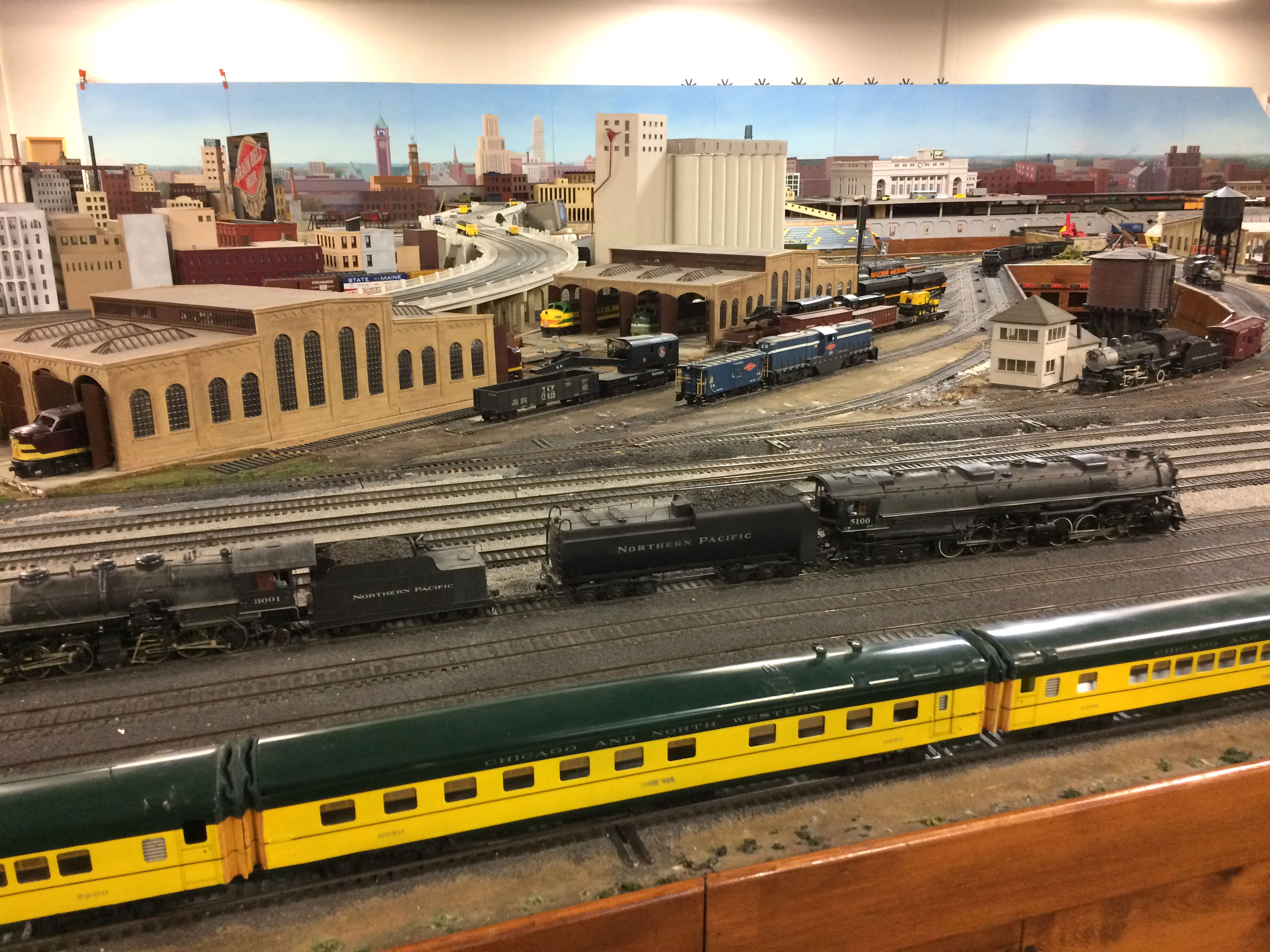 Well, fast forward into the Amtrak era. The SPUD, as it was called, was closed in 1971. Amtrak had its own facility built midway between Minneapolis and St. Paul and would not be using the grand St. Paul Union Station. In Minneapolis, the Great Northern station was demolished, and the Milwaukee Road "arcade" station was converted into a hotel; its shed used as a parking lot and indoor ice arena.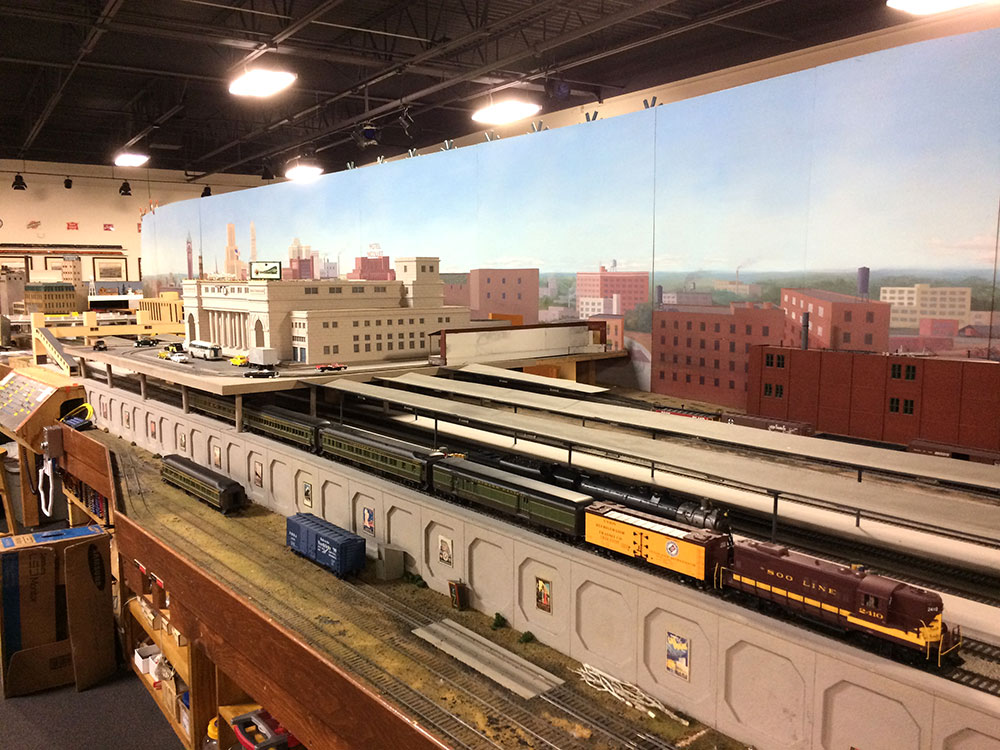 The "O Gauge Club" had to find a new home and was lucky to find space in an ex-Northern Pacific Railway shop complex in St. Paul that was being converted into retail space. Here, the layout had a good home with great public access.
As the years passed, the retail space was converted to office space and the new landlords thought the layout space could be put to better use. Another move was required by the end of 2016.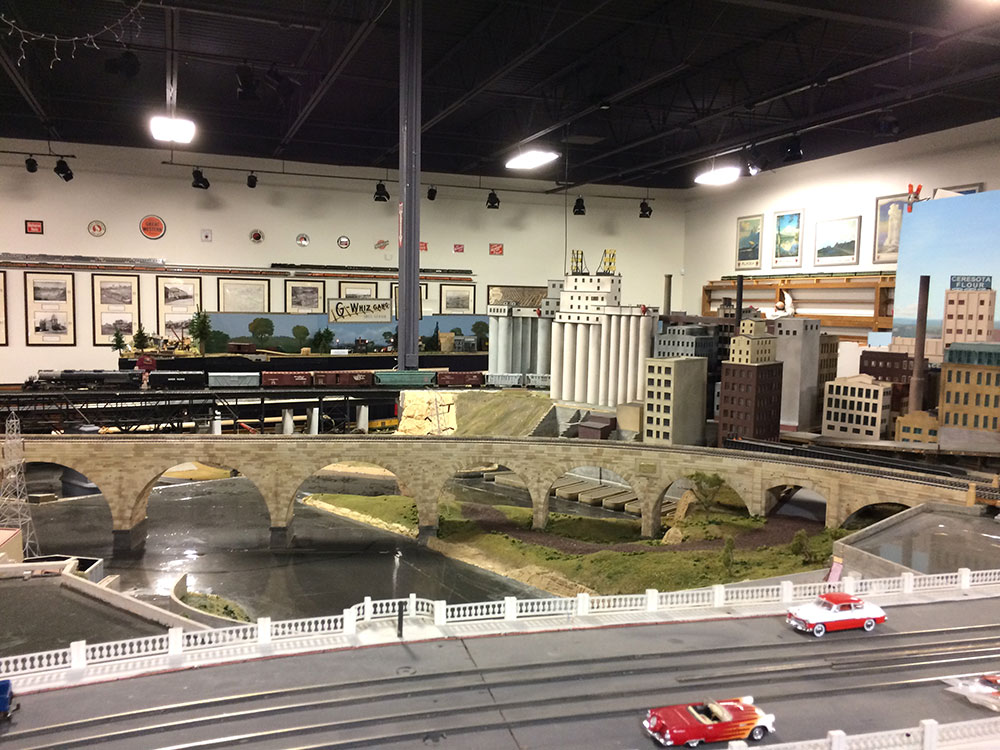 As fate would have it, the SPUD has undergone a wonderful renovation and Amtrak has moved in, restoring a rail absence of about fifty years. And the TCMRM, as the O gauge club is now known, has moved into a new home: a large, open space quite near the ex-Amtrak station with an opportunity for expansion. Perfect!
My recent visit was to connect with some longtime model railroad buddies and check out the new club space. My opinion? The layout looks great in its new home! Sure, it needs some minor repair from the move, but multiple trains are running! I like it! There are upgrades in the works as well.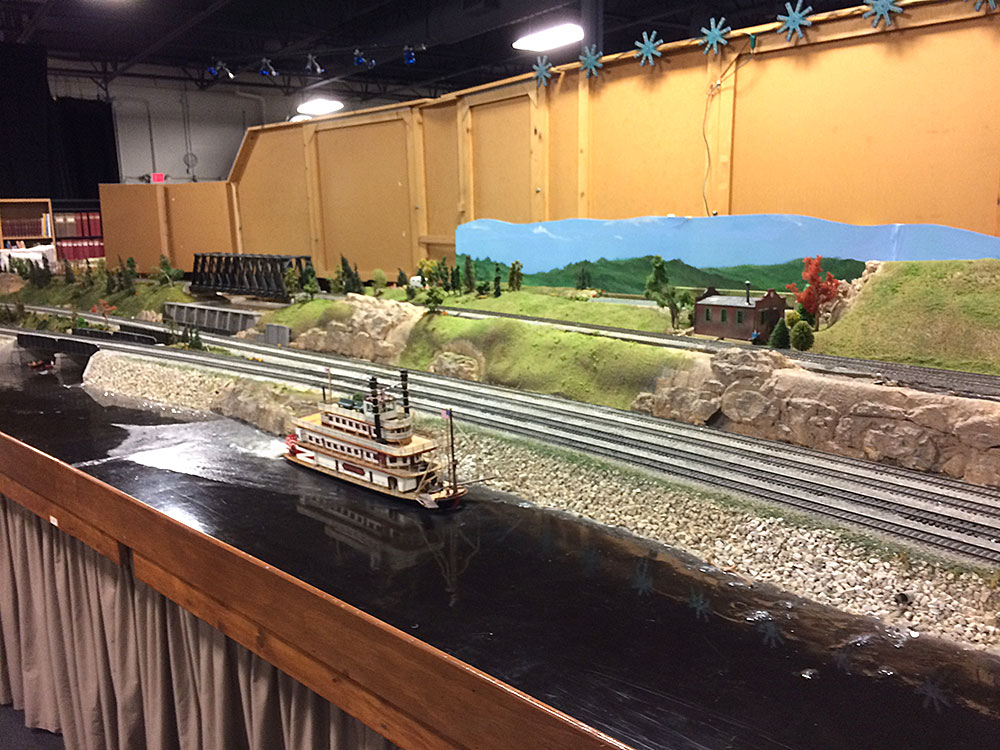 A G-scale modular layout has been donated and adds to the fun along with railroad artifacts and a museum shop. There will be more. The best thing for me was the multiple small layouts set up so that kids and families could try their hand at becoming involved in "The World's Greatest Hobby."
And, I'm hoping that the same passion for trains I felt over 50 years ago can be passed on to another new generation. Great effort guys!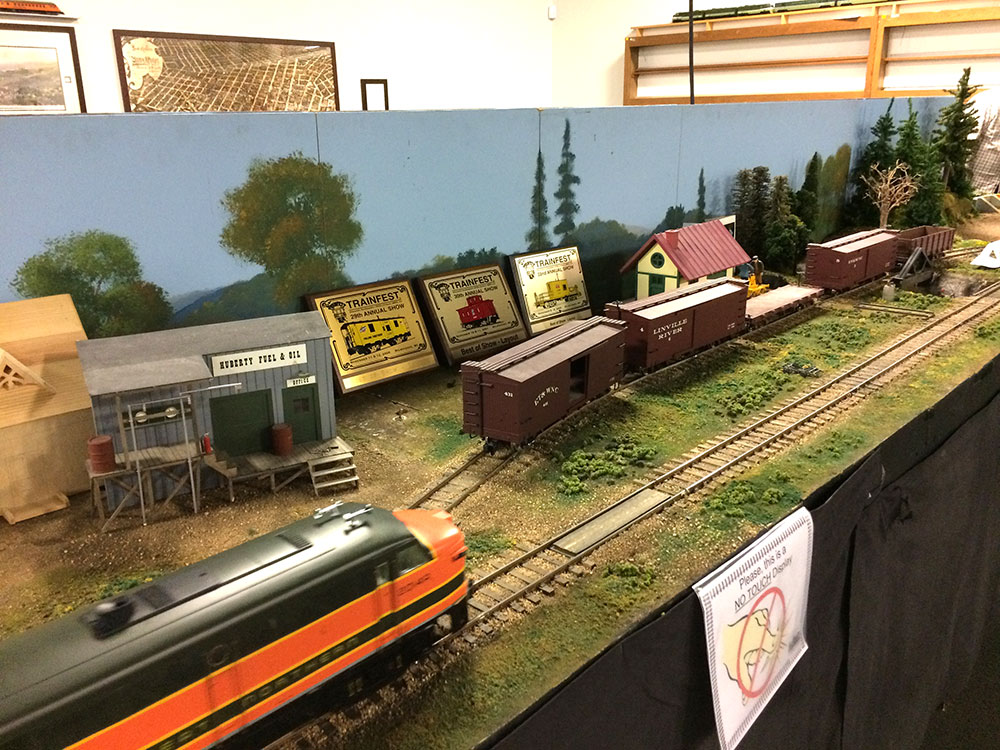 If you're in the Midwest or will be in the area soon, I recommend a stop in St. Paul to visit this great attraction. You can learn more about the museum, including directions and hours of operation, by visiting their website at www.tcmrm.org.
Have something to add to the story? Leave a comment or connect with us on Facebook.