Back in January I got a request from Henry Freeman to build an HO scale depot for his 1957-era Baltimore & Ohio layout featuring the Chicago switching district. The 63rd Street Depot was owned by the B&O but built for an earlier railroad. In this blog I'll share my process for creating what turned out to be a challenging yet enjoyable project that took over 100 hours to construct.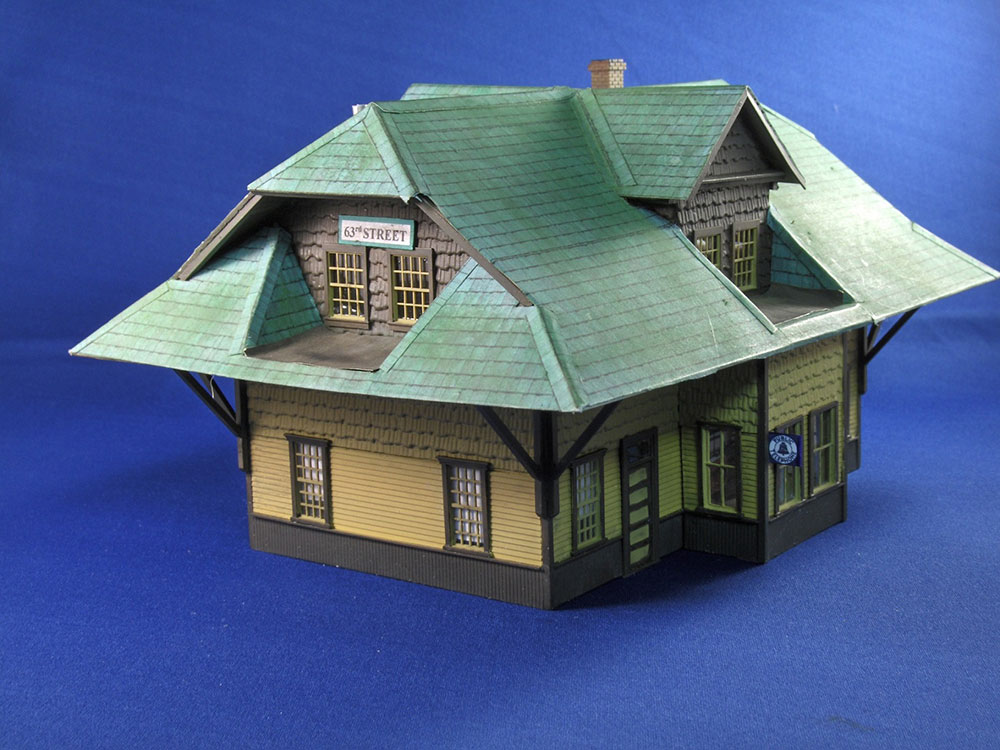 Starting the Project
Once I got the prototype photos from Henry I had to plan the construction and bill of materials. While it's not possible always to duplicate an exact set of windows and doors with commercial castings, it's possible to come fairly close by modifying some of the windows and doors to fit.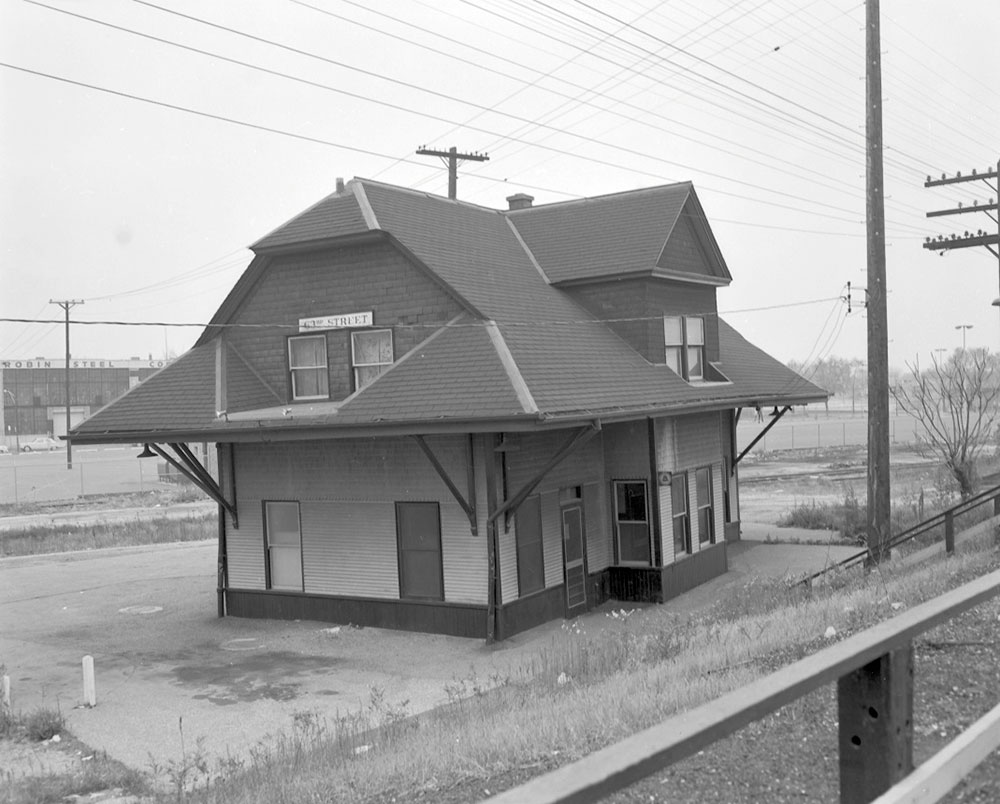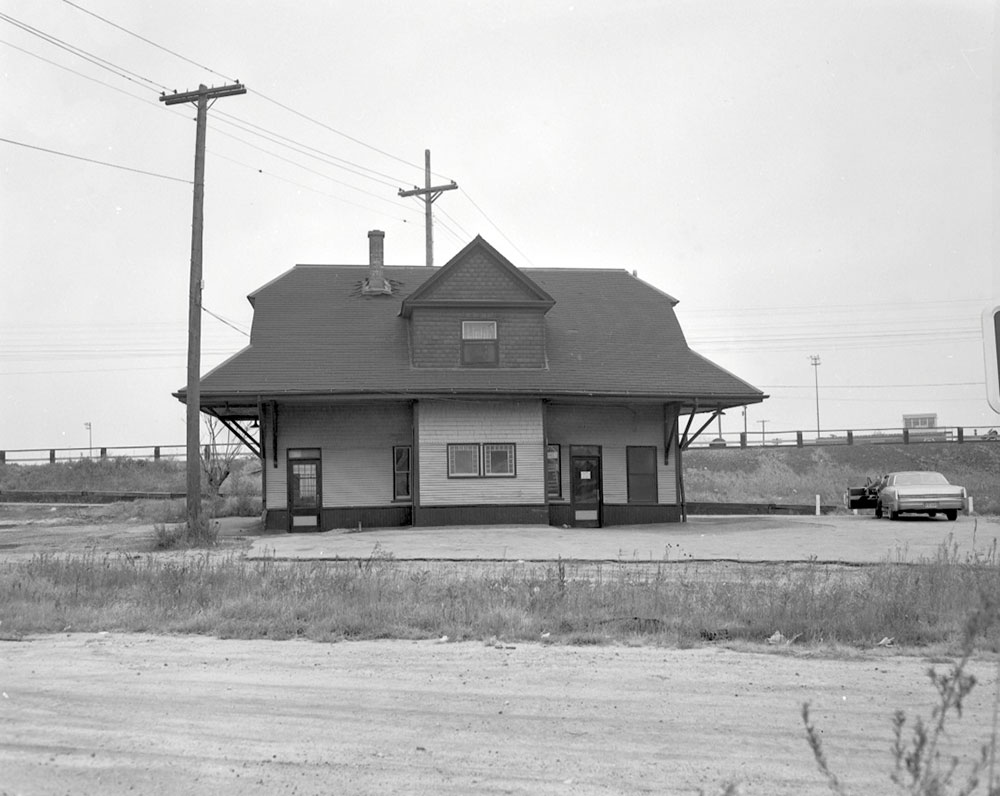 Planning the Project
After studying this project it became apparent that this 41' by 25' depot was going be difficult to build because of all the roof angles. Another problem was the walls. They are made of three different kinds of materials. At the bottom is vertical siding, next up is clapboard and finally the top is made of shingles. So that meant that I needed three disparate materials glued into a single piece.
I have been scratch building structures since about 1970, and this little styrene station is the most challenging project I have ever done. Much time was spent contemplating the methods of construction. How do I get all those roof angles to look right? What is the right angle for the roof line? Where does the roof intersect the porch ceiling? And so on.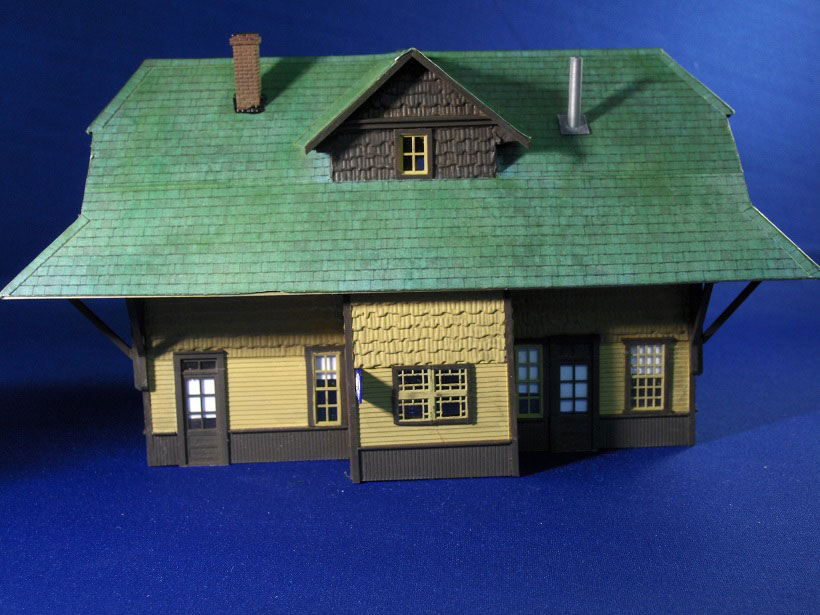 Making the Project Real
I created a series of drawings that gave me a good idea of how to proceed. Since I was working from old photos I had to make some assumptions about the size and placement of windows. I think I managed to capture the overall feel of the building, even though the model may be an exact duplicate.
I was able to paint the building because Henry had a color picture of the building and he also knew the appropriate mixture for the paint, which he provided me. The only difficulty with the painting was this was the first time I have used Model Masters acrylics. I have been airbrushing Floquil paints since 1976, but alas they are no longer available. So I had to learn about a different type of paint. Oh how I miss the Floquil paints!
In the end, it was a challenging project but one I was very happy to do, and was pleased with the results.
If you'd like to learn more about scratchbuilding your own structures, make sure to visit our category of how-to videos dedicated to this topic: Model Railroad Academy/Structures
– Allen