I think model railroading is a fantastic hobby for many reasons, not the least of which is it gives an individual the opportunity to learn about many different things. You can start with design, geometry, and carpentry and move up to civil engineering, city planning, artistry, and the study of human nature. And that's all without leaving the comfort of your own home!
Steve and I have been talking about the developments of our articles and decided that we should start from the very beginning and work onward. I'm a big believer that model railroaders build their own cultures and sub-cultures around model railroading in general, and then specifically around a particular aspect of railroading and modeling for which they have such passion that they want to try to create it in miniature.
So this brings me to my "microcosm" theory. We want to develop our own "world" that is a place to focus our passions and brings us joy. Our microcosm could be in the present day or in the past. It could be in the mountains, the desert, or farmland. It could be in our home town or thousands of miles away. We can include or exclude anything we want in our microcosm, because it's OUR microcosm!
I believe that model railroading is three-dimensional art and we are the artists. Further, I believe there is a fourth dimension as well – the mystical world of our creative and theatrical selves. This is where we step outside the box of real world restrictions and bring our fantasy world to life.
This brings me to step #1 in our new series on how to plan and build a model railroad layout:
Ask yourself, "Why do you want to build a layout in the first place?"
In my case, first and early impressions were very important in answering this question. For example, I grew up in an industrial suburb of Minneapolis, Minnesota with lots of train action. Engines were big, loud, moving machines. Certainly the most exciting thing going on in my town! What's not for a young boy to like?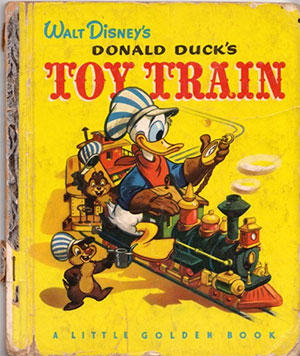 Doug's first train book – 1950
I received my first Flyer train set for Christmas when I was 3 years old. WOW!! Then as I got older I was able to ride the short line railroad that passed by my house with a neighbor, Harry Steadman, who worked as a freight conductor. He was very accommodating and I could pretty much ride the power or the caboose whenever I liked. I really got to see what the "business" of short line railroading was all about.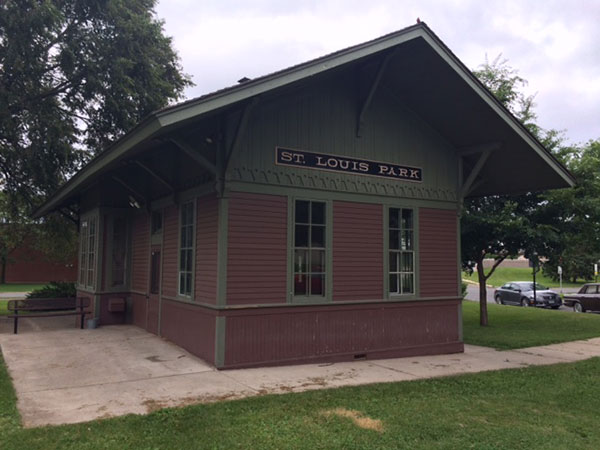 The historic St. Louis Park depot
The St. Louis Park depot, where I spent many happy hours, is still standing, although in a new location. Around that same time I met another neighbor, Gene Hickey, who was an architect by trade and became President of the NMRA (National Model Railroad Association). He designed and built his own buildings for his layout, and used real rocks and gravel for his scenery along with plaster.
John Allen (1913-1973) – The "Wizard of Monterey" inspired Doug and many others in the hobby.
I was also able to view the famous Gorre & Daphetid layout built by John Allen of Monterrey, California while on vacation with my parents. He was known as the "Wizard of Monterrey" and that he was. He had an HO layout with floor to ceiling mountain walls!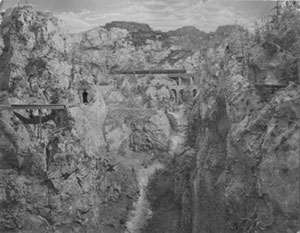 John Allen's "Gorre & Daphetid" railroad featured groundbreaking scenery techniques.
Well, my mind was blown – I had to start creating my own empire! So, that's why I needed to build my own layout. What's yours?
Next time, we'll continue the series by answering another question: "How do you choose the right layout design?"
More in this series:
So You Want to Build a Model Railroad Layout?
Choosing Model Railroad Track Configurations
Assigning a Theme for Your Model Railroad Layout
Ideas for Unique Layout Concepts
Tips on Trackwork
Helpful Tips for Model Railroad Wiring
Creative Ideas for Model Railroad Structures